I've always been blamed for the actions of others. It goes back as far as I can remember. Growing up and while married everything was always my fault. Someone's anger; someone's bad day. I must have done something to cause it. They either outwardly said it was my fault or I felt that it was. I was told I was pushing someone's buttons… when most times I was just breathing.
Even when I tried to defend myself against a lie or accusation of wrongdoing, saying that it wasn't me or anything that I had done, the other person would always find a way to make me feel guilty or bad for standing up for myself and not just taking the responsibility for everything––when I knew I hadn't done anything wrong. They're yelling at me to make themselves feel better.
Lots of healing, untangling from that dysfunction, and refusing to be everyone's scapegoat has taken place since then. I want to share that healing knowledge with you. You don't have to take the blame either, especially when the only thing wrong with you is that you're human.
I've often joked, trying to find some way to cope with this unfair treatment, that my tombstone will read, "It was always her fault, and always will be!" If my family even pays for a place of rest, I believe that's what their last words would be about me. It's not really funny but probably close to reality.
Women Are Blamed
I know I'm not the only one who feels like women get the blame for many of the choices men or even our own children make? Meaning, everyone has an excuse for bad behavior while women and mothers get to deal with the admonishment. We are the caretakers of this world and if anyone is not taken care of exactly how they want to be taken care of, we're blamed.
Seven years after my divorce, I'm still cleaning up the mess that the divorce has caused. I wish that weren't true, but it is. My children blame me. And I'm triggered by the trauma caused by years of emotional abuse (even my childhood abuse). I still feel to blame when a man yells at me even if I've done nothing to provoke him (not that that should matter). But often I meet men who seem to hate women and need someone to fight with, blame, and be angry at. (I don't stick around to see if he's sorry or not! If I see red flags, I walk away from toxic people!)
Mothers Blamed
If you do a quick search of mothers being blamed, you'll see that this is not isolated to women after divorce. Mothers are often blamed for their children's behavior, their child's upbringing (even if the father was in the picture and the one doing wrong––it's always the mother's job to protect the children), or for not making everyone happy. Critics are often swift to blame the mother for anything that went on in someone's childhood.
Historically, society has enthusiastically heaped blame on mothers for a variety of problems. In the 1940s, Austrian physician Leo Kanner hypothesized that the cause of autism spectrum disorder was a 'genuine lack of maternal warmth' from so-called 'refrigerator mothers.' During the same time period, Sigmund Freud and other psychologists blamed schizophrenia on maternal rejection and a lack of attachment. But mother-blaming isn't specific to medicine. Throughout history, mothers have been disproportionately blamed for everything from homosexuality (caused by overly-attentive mothers who feminize their sons) to poverty (the pervasive myth of the "welfare queen").

Forbes, When Things Go Wrong, Why Do Mothers Get The Blame?
Our Choices
I believe we, as women and fellow human beings, have two choices. We can be the scapegoat and victim of everyone's unfair blaming. Or we can stand up and say… NO! I will NOT take this onto myself! I did the very best I could with what I knew at the time. And tried to protect myself, my family unit, and my children. I give them the life I thought they needed, even if it's not the life they wanted. If my thinking, feeling, and breathing bother you then don't be around me.
We can always strive to do better but we have to understand that we will never be perfect or be everything that a person wants us to be. We're not God or Jesus and we can't fill every void in another person's life. Part of healing is realizing that no one is perfect, except Jesus, and we will make mistakes along life's journey. We can apologize for our mistakes but we can't go back to redo life when we realize we could've done better. We just have to do better from this point on… and accepting God's grace and forgiveness, even if others refuse to forgive.
Your Feelings are Always Valid
When I started to look back at times when I felt to blame, I saw a common theme. I was telling a family member about my feelings. I was worried about my marriage and his close relationships with other women. And then the blame would start. I'd then wonder if my feelings were invalid. I would think maybe his feelings, which he was throwing at me like heat-seeking missiles, were more important than mine. (That was also the message I received from marriage advice books and pastors.)
Healing came when I realized his inability to listen, understand, and respond to my feelings was the problem, not my feelings themselves. I had a right to my feelings, even if he didn't like them. His reaction to project any negative feelings back onto me was his immaturity and lack of emotional intelligence. I only had one purpose in his life and it was not to think, feel, or have any negative responses to his bad behaviors. I was expected to just smile and take whatever he was saying or doing, even if it hurt me.
I've had to rewrite that program in my brain that said my feelings don't matter and I should always come last. Everyone's feelings are valid! Everyone deserves to be heard. And if someone is telling you how they feel while you're trying to explain how you feel, then they aren't really listening or trying to understand what you're going through. They're trying to shut you up and get you to believe everything would be fine as long as you pretend that you are.
It's Not Your Job to Fix Everyone's Problems
Another issue I noticed was that I was making it my job to fix everyone's problems or when I couldn't fix the problem, at least try to make them happy (often diminishing my own feelings). Some people call this co-dependency. I do not because it only happened with people who EXPECTED me to fix their life or make their life better. I have very healthy relationships with people who just need me to listen every once and a while, help them process, and then they are very capable of fixing their own problems.
But someone who lacks the emotional maturity to handle their own problems, will project the problem, seek a caretaking person to fix it, or request you do something to relieve their stress and make them happy. This is not your job as a wife, mother, or even as a human being. We all have needs and wants and each of us has the responsibility to figure out how to get those needs met, through other people or through Jesus. Someone can ask for help but they cannot expect others to just fix everything for them.
Combating the Lies
After divorce, many women including myself, hear about the lies that are being told about them or what their ex-husband is saying about why the marriage ended. The reasons stated are never that the husband committed adultery, introduced the affair partner to the children while they were still married, and now the mistress is his new wife. It's never that the husband was abusive financially, physically, emotionally, or sexually. Or that he was using drugs or seeking out prostitutes.
No, the blame is always on the wife (I get the emails saying why men "had to" cheat). These men (and sometimes their mother) say that their wives were controlling, denied him sex (which forced him to look elsewhere), that she wasn't a good housekeeper or cleaner or cook, or that she was the one in fact having an affair (that's why he's now having an affair) when that's a flat lie and projection.
What do you do when you know lies are being spread about you and why your marriage ended? Personally, I do nothing! I tried at first to defend myself but I wasn't believed. He got to people first, and they believed that story over anything I could say. Plus, I was unsure how to say things without sounding like the crazy one, so I stopped defending myself and asked God to do it (Exodus 14:14).
And a funny thing has happened over the last seven years since my divorce. History repeated itself. Not with me because I've stayed single while working on my healing and raising my kids. The same thing that went on in my marriage, the real reason that my marriage ended in divorce, the lying and cheating, happened again… and again. The common denominator wasn't me!!! I finally had proof that it wasn't anything I had done or not done that caused the adultery.
I didn't need to combat the lies with any counter punch. I could just sit back and let a man reap what he would sow (Galatians 6:8). Does that mean the lies stopped and everyone saw the truth? No, people still believe the lies and see me as a villain. Just the fact that I'm writing about this is seen as me being vindictive and "not over the past." But that's okay! I know my readers know I write this for them and those closest to me know I'm SOOO over all the dysfunction and now ready to live a peaceful life, free from all that dysfunction. I don't have to investigate stories anymore, I'm free from that bondage!
How Should Take the Responsibility?
Not taking the blame for the breakup of your (or my) marriage doesn't mean we don't have any responsibility to take. We came into our marriages with issues of our own, that allowed us to stay longer than we should have (is that just me!) and not set boundaries (words before actions) when they needed to be in place. Again, this does not mean we are to blame for the abuse, adultery, or abandonment, but we do have to take responsibility for the part we did play.
That's why I teach women to see the red flags, to set up boundaries in all relationships so the next marriage (if there is one) is different from the last, and leave as soon as you experience abuse or see other inappropriate behavior that you won't tolerate. It's about having higher standards and not letting anyone diminish them to a level that you find yourself in another unhealthy relationship.
Taking responsibility for our part also means realizing that we have trauma responses even in health relationships and how to deal with those in a healthy way. More about that in my next blog post, but I think it's important to heal that dysfunction in our lives before we move on to dating and remarriage, after divorce. I hope you're working on your healing as well.
Has anything happened after your divorce that showed you solid proof that you were definitely not to blame for the break-up of your marriage (like patterns continuing without you in the picture) or has any healing taken place that released you from feeling like you are to blame?
Please share so other women know they are not alone in feeling to blame and how life looks just a little brighter down the road after time has passed, healing has taken place, and people haven't changed. Your real name is not required.
May God bless you as you grow in emotional strength and heal after divorce,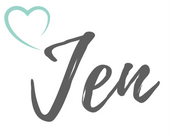 Related Posts: