Most toxic people have undiagnosed personality disorders – narcissists, psychopaths, and sociopaths. They are the conscious abusers of this world. But I'll just call them "toxic people" today.
One big red flag that you are dealing with a toxic person is the sign of projection when you try to share your feelings or hurts. Toxic people have little to no ability to self-reflect on their own actions, so they project everything back onto their target by blame-shifting ["the act of transferring responsibility for an error or problem to another"]. Add to that their love of drama and high-conflict… all. the. time. It's no wonder victims feel like they are on a constant emotional roller coaster.
Personally, I've lost count of how many times I asked to get off that roller coaster. I am not alone. I hear from survivors who share, The highs [the good times] were really high but the lows [the bad times] were really low. He was like living with Dr. Jekyll and Mr. Hyde. I never knew who I would get. What kind of 'mood' he would be in. But I knew the hills were coming… just most times it was still a surprise when they hit again.
Sarah* is trying to tell Jason* how she feels about something that has happened. She assertively shares her feelings, using "I" statements, about things that were done or said that hurt or scared her.
Instead of responding with compassion or trying to understand, Jason's immediate reaction is to say, well you do that all the time, too. Remember last week when you said…. and then tells Sarah that she has done the same exact thing herself, and certainly does not care about him and his feelings. Why should he now care about hers? She tries to explain again and again that she means no harm and just wants to share her feelings and get things resolved. But the whole thing ends up becoming a huge argument, where Jason's yelling and she's crying. He implies that she has evil thoughts and intentions when honestly she has never felt those things. It never crossed her mind. He threatens divorce. She eventually just gives up and hides away to cry.
She wonders "What the heck just happened?" She just wanted a normal conversation where she could share her feelings and be heard. But it has become her defending herself for something that is not true or something that happened years ago. She loves her husband very much and would never do anything to intentionally try to hurt him. She admits that she is imperfect but that doesn't mean that she is doing anything hurtful on purpose.
I hear this same scenario over and over again from the abuse survivors that I know and speak to. The most profound thing I hear… and they don't always say…. is… the toxic person…
"… thought my heart was evil."
I have been there. I have felt that same feeling. It was implied and even said that I must have evil thoughts and attitudes towards others… when I do not!!
My motives were questioned when there were none!!
The toxic people in my life said I was hiding something. I was not!
They told other people that I "thought" or "said" things, that I didn't. [Triangulation]
I genuinely have a good heart and do not want to do harm to anyone.
But there are people in this world… that project and blame and just do not care who they hurt. They do so to cover their own lies and dysfunction.
Put on the defense.
Wikipedia describes psychological projection as "a theory in psychology in which humans defend themselves against their own unconscious impulses or qualities (both positive and negative) by denying their existence in themselves while attributing them to others. For example, a person who is habitually rude may constantly accuse other people of being rude. It incorporates blame shifting." (Source)
When a toxic person throws their behaviors and choices at you… implying that you are the one who is evil, thinking and doing bad things… it's hard to know what to do. We are instantly put on the defense… while the whole kitchen sink is being thrown at us. Every little thing we ever did wrong.
That time you gave him a dirty look.
That time you danced (or spoke) with another man.
That time you didn't call/email/text him right back… after he contacted you 10 times.
That time you broke up with him, very early in your relationship, because you needed time to think. Time to deal with other issues.
That time you got angry and called him a mean name.
That one time you bounced a check.
That time you didn't do exactly what he said…
These are all incidents that will be brought back up when you try to explain a hurt that you have about his actions or words. When he cheats. When he calls you mean names over and over again. When he runs up the credit cards or is in collections. When he threatens to divorce you during every single argument. You are instantly and maliciously put on the defense.
It is not healthy.
What does healthy look like?
The best way to know if you are dealing with a toxic person is to look at your healthy relationships (if you have any). How is an issue handled by those people?
If you can go to someone and say, this is how I am feeling about ______ (whatever). And their response is to listen, try to understand, not react (most of the time), not lie/make up stories/cover-up, and definitely not shift the blame onto you or someone else… then you have a mostly healthy person. No one is perfect, but we should all be striving to be healthy.
Healthy people try to understand your heart. They listen to your needs and feelings in order to try to understand. They want to create a healthy, safe, and peaceful environment for all.
A toxic person is incapable of understanding your heart… and only projects his evil heart onto you. They cannot see what they do not possess. Nor do they want to.
Have the toxic people in your life dismissed your feelings and minimized their dysfunctional behaviors?
God bless your healing journey,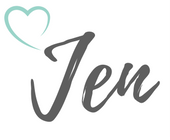 *These names do not represent anyone incident, set of people, day, or time.
Book Recommendations: