October is Domestic Violence Awareness Month.
Statistics put out by the CDC, say 1 in 4 women have experienced domestic violence in their lifetime. One in four is a lot of women. And domestic violence doesn't know race, religion, financial status or educational choices. It's pretty universally spread across the board, in the human race. I know homeschooling families are affected as well. It's just rarely talked about.
Abuse is important to talk about… because it's happening behind closed doors in so many families. In my local homeschool community alone, I know of several women who are still in or have recently left an abusive marriage. In the blogging world, I know more.
Since I started breaking the silence of domestic abuse, I've had several share their stories with me. Often these ladies are either ashamed for others to know or they are afraid of the retaliation from their current or ex-husbands. How sad… even after separation and divorce… women still live in fear.
That's why it's so important that we REALLY start breaking the silence! #WhyIStayed and #WhyILeft on Twitter (now the #MeToo & #ChurchToo movement) has helped to make strides in that direction. But, please, let's not stop there.
Abuse may not be taking place in your home but it's more than likely happening in homes of those you know.
Women you see at church, at homeschool groups, or at work. It's even possible they do not know that they are being abused, to come out tell you. That's because a lot of people do not even know the true definition of abuse or domestic violence. And the men often are so charismatic and cunning, which helps to hide their abusive behaviors. They are often characterized as "Jekyll and Hyde", in their personality. Often a "wolf in sheep's clothing". The women feel like they are on a constant emotional roller coaster that they just cannot get off of… while also living in a fog of confusion. Women often take the blame for the abuse, which keeps them in the abusive relationship.
I know, personally, I thought domestic violence was being punched in the face, being hit with a hard object, or being thrown across the room. It was eye-opening for me, at a domestic violence shelter, being informed about what domestic violence actually looked like on a day-to-day basis.
I'm not going to list all the ways domestic violence happens, but I will share some links at the bottom of this post, where you can find out this information. Domestic violence looks different in every relationship, as abusive men use what works to control their partner. If emotional and financial abuse keeps her under his control, then physical abuse is not used. Things often do escalate over time; most unsafe during pregnancy and while she's trying to end the relationship (or seek to separate).
Signs of Domestic Violence:
Minimizing, denying, or blaming
Manipulation and intimidation
Isolation from support systems (moving her away from those who have or would defend her)
Coercion and threats (often to take custody of the children)
Deceit (lying to friends or family about the victim to humiliate and/or to isolate her more)
Withholding money and/or other resources
Crazy making, scapegoating, or gas-lighting (mind games)
Abandonment at her greatest times of need (sickness, pregnancy, etc)
Serial adultery (adultery is abuse)
In my local homeschooling community, domestic violence is now talked about a lot more. That's because last December, one of our fellow moms and her 14-year-old son, were murdered by her estranged husband. After multiple attempts at separation and reconciliation, she was finally ready to put an end to the toxic relationship. Before the day of her murder, her husband had only hit her once, that she shared with me. And she had rationalized it as so minor like most women do, that "domestic violence" was not even on her radar. He had apologized, profusely to her, and made promises to never do anything to hurt her again. Why would she not believe him?
"Emotional abuse" seems to be downplayed as nothing to be worried about. Not as big of a deal as physical abuse (punching faces, kicking a pregnant woman, etc). Well, my friend thought the same thing. She feared judgment from a DV shelter. She never had a black eye. She never had a fat lip. She just didn't think she qualified as a "battered woman"… as I think a lot of victims have been led to believe. Domestic violence is not always physical. And sometimes it's only physical violence the one time that he kills you. Scary thought. But it needs to be said because society needs to get that.
My friend wanted so badly to believe that the guy, who professed his endless love for her, would never do anything to harm her or her children. But it's not about harm. It's about control. In the end, he controlled everything… including when she died.
I needed to be told over and over, that abuse is not love. Abuse is selfish. Love is selfless. Abuse is hatred. Love is kindness. Jesus was never, ever abusive towards women or children. He is to be man's selfless example. Men are supposed to provide and protect. Jesus was willing to die for His bride. Not to kill her. That's the definition of love. Marriage should never include abuse!
Abuse resources:
If you or someone you know is dealing with an abusive relationship, please seek help!
Denial is common among abuse victims. Learning is the key to safety.
Most domestic violence shelters offer resources for ALL victims. Not just for those who need a place to stay. Shelters are not just for physical violence victims, either. Their help starts with just giving out information, all the way up to creating a safety plan for an escape. Plus, shelters have connections to abuse advocates (such sweet ladies), legal advice, support groups, childcare (for court appearances and more), parenting classes, and call them to find out what else.
More resources and informational articles:
Are you safe? Stay safe, my friends!
God bless your abuse education and healing journey,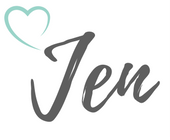 Looking for divorce & abuse healing resources? Check out my ultimate list.