I did not always have high standards or proper boundaries for myself. Sadly, there are times in my life that I allowed other people to treat me so very poorly, that I had no value. Not in how I treated myself, and certainly not in how I expected others to treat me.
I did not even know what God's standards were. I didn't grow up with godly examples and was only sporadically in a church. For much of my growing up years, I lived by the world's low standards for how a lady should act. In doing this, I allowed myself to be used and abused.
It's funny now to think, that the day that I walked down the aisle, I thought that had all changed.
I was in what everyone was calling, "the most beautiful Christian wedding ceremony they had ever seen." The problem was, I was the only one telling the truth that day. I was the only one who meant those words. I was the only one committed to fulfilling God's purpose for marriage… in sickness and health until death does us part.
The end.
At some point it dawned on me, if he lies straight to my face, even about little the things, he really has no respect for me. There is not "truth" there. Nope, none! All that was there was a disrespect for me, for God, and for the marriage vows.
At the very end, I knew I was the only one doing CPR on an already, long-time dead marriage. And for someone who had worked on her licensing in emergency medicine, I had missed that flatline so very long ago.
I decided to stop pounding on the marriage, so then I got up… and started walking forward into my own healing. Starting seeking God's standards, no matter what that meant. Marriage or no marriage.
The beginning.
After my divorce was final, I knew my marriage as over and I was never going back. I knew at that point my view of my life had to change. Not only for myself but for the legacy I was leaving for future generations. I knew if I wanted my kids to live a pure life, I needed to do the same. Not just for show. Not hiding things in secret.
No, fully transparent about how a single person acts and behaves even in private. What appropriate boundaries looked like. And how I would handle any potential future mate. While fleeing from all potential sin.
I also had to change my view because I realized that I deserved so much better than what I had.
The Future.
In the future, how will I know it's love? I'll have a higher standard. A godly standard as spelled out in 1 Corinthians 13, starting in verse four. I will replace the word "love" with the person's name.
Love never gives up.
Love cares more for others than for self.
Love doesn't want what it doesn't have.
Love doesn't strut,
Doesn't have a swelled head,
Doesn't force itself on others,
Isn't always "me first,"
Doesn't fly off the handle,
Doesn't keep score of the sins of others,
Doesn't revel when others grovel,
Takes pleasure in the flowering of truth,
Puts up with anything,
Trusts God always,
Always looks for the best,
Never looks back,
But keeps going to the end.

– 1 Corinthians 13:4-7 MSG
Standards are not easy.
This change in my standards has not been an easy road. Most people just do not get it. Even Christians and married. As a single lady, I have boundaries with married men, even when they do not have them themselves. I do not text or private message married men without their wife in on the conversation.
Because it is about having respect for God and all marriage vows. Marriage should be held sacred to all… not just married people. And not giving the enemy a foothold in any situation, even if it seems innocent. All affairs start as innocent "friend" interactions, in private.
Also, I will not "date" just for fun. I will not be in places or situations that I might compromise my standards or put me in the temptation to sin. It is just not worth it.
I have met a few single men since my divorce was final. And I have sure seen a lot. I've been lied to. I've heard how one man pushed his ex-wife when he was angry. (Nope, not the guy for me. 😉 ) And I have been told, "I will go to church for the right woman!"
"No, thank you! Please do not go to church for me!"
Or for any woman. Go to church and read your Bible for your own salvation.
Who wants to start a relationship like that?
Would you want to start off a relationship with lies and sin? Personally, I will not settle like that again. From reading the Bible, I know God's high standards. Any godly man would understand God's standards and have the same standards for himself. Not to "win" another person over, but because he understands that God must always be at the center, with a solid foundation, in order for anything to last.
And being holy is way more important than having fun. Wouldn't you want to do it the right way? God's way. Not the world's way! What a mess that is, right?
Some might say I am too "legalistic" to think that we should wait for a man who will have high standards as well. To that I say, I would rather be alone for the rest of my life than with someone who would willingly take my purity, who lies to me and to God, who sneaks around behind my back with other women, and doesn't respect me!
You should too!
Domestic violence always starts with disrespect. And I believe that God wants way better for us and our future. He wants us to leave a legacy of purity to our children because it is way more important than any worldly pleasure. Even if that means we stay single.
We should want what God wants for us. I want marriage to be honored and sacred again. Proper boundaries and God's standards of living are the only way to go. Personally, I also think that is one way to stop abuse… before it starts.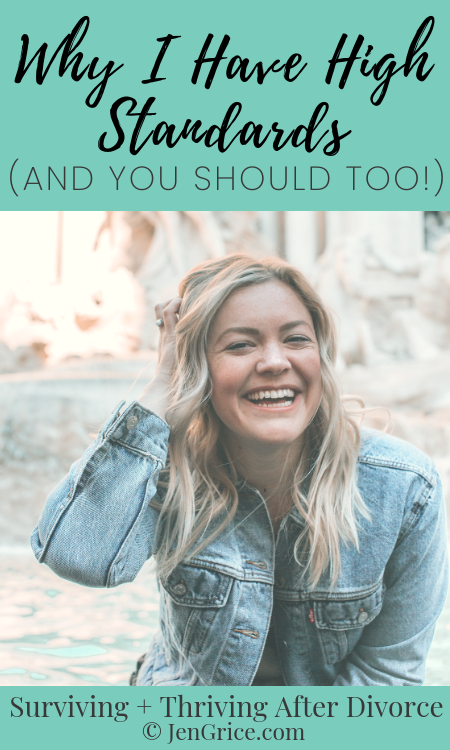 Have you raised your standards since your divorce? Will you expect godly standards in the future?
God bless your healing journey,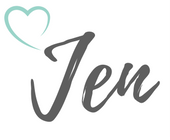 Book Recommendations: