Domestic violence or abuse has many dynamics, adultery is just one of them. Let me explain.
About a year ago, a few people from church and I, were making conversation about abuse. I cannot remember exactly what was said, but I do remember one phrase that has troubled me since. One woman said, "My ex-husband cheated [committing adultery] on me but he never abused me." (It was the underlined phrase along with the attitude that bothered me.) At the time, I could not even reply.
This is not an open letter to her specifically. But more of an open letter to those who think like her. Knowing one person believes this about adultery saddens me, but I am sure she is not alone. So something needs to be said. We need to change this attitude about adultery!
Adultery is abuse!
These are the reasons why I believe infidelity (cheating, affairs, adultery, sneaking around, "we're just friends" or whatever you call it) is just another form of hidden abuse.
Reasons why adultery is abuse.
1.) Adultery is soul-crushing for the innocent party.
Most everyone confronted with the truth about their cheating spouse's infidelity has felt the deep despondent feelings that come along with. We call it "D-day" for discovery day. We all know it to be one of the hardest days of our lives. The emotional hurt, pain, and despair feel like an 18-ton boulder rolled onto our chest. Your mind is in shock while your heart is shattered into a million pieces. The person who promised to love you unconditionally for the rest of your life just violated every inch of your being… as well as your marriage vows promised before God.
Once you start thinking, you get angry. Angry about all the deception. How you believed the now liar. Angry at yourself. How could I have been so fooled? At that point, the brain tries to process every conversation, every phone call, and every experience trying to make sense of all that has been going on. Which only leads to more pain, more hurt, and more anger.
Additionally, I can confidently say "innocent party" (about the victim) because there is never any excuse that justifies adultery. Oh, abusers will try to make you believe that they're the victim and the affair was his/her only choice. Don't be fooled! This is just another abuser tactic to escape the disapproval that they rightfully deserve.
2.) Adultery is psychological abuse.
Adultery is the ultimate way to show another person disrespect. The adulterer has to lie and deceive the innocent parties in order to keep the affair a secret. Actually, an adulterer will lie to almost everyone in order to cover their sin. An abuser has to be totally heartless to carry on that level of deceit with people that he/she says they love. Often times, the adulterer will share lies about the victim to others – smearing her good character to cover their own bad character.
Also, under the definition of "emotional abuse," I found, "… any other treatment which may diminish the sense of identity, dignity, and self-worth" [of a victim].
A woman's (or man's) sense of worth and value as a human being is often destroyed at the knowledge of a spouse's adultery. Future relationships are often tarnished. A victim who has been demonized in this way will have to face the erroneous thought process that they just were not pretty enough, smart enough, and just not good enough to keep her/his spouse. How does one recover from that?
This psychological abuse destroys a marriage, most times beyond repair.
3.) Adultery puts the victim (and children) at risk of death.
This may seem harsh, but it is the truth. Seriously, most times the adulterer/abuser (like I talked about above) has no care for the emotional and physical well-being of the one they pledged to love. Being frank here, most times the affairs are unprotected and even then no protection is 100% secure. At this point, how can a victim know that her/his spouse is telling the truth about anything (like stating that protection was used or that nothing physically happened)? They cannot and should not. All trust has been ruined.
A "married" victim must see a doctor and explain why they need STD testing. And since a huge majority of infidelity (by males) happens while a woman is pregnant, she'll be explaining it to her OB/GYN or midwife. Do you know how embarrassing that is? Trust me! Not fun! What happens when the tests come back positive? More long-term consequences, when none of it is her fault.
Lastly, husbands have killed their wife and children to escape the family and/or any financial burden. This is when adultery is very dangerous for the innocent party.
Abuse is about power and control.
When someone commits adultery they have the power to devastate the marriage, as well as the other person. They control the dynamics and the situation. Serial adulterers are undoubtedly abusive! The only outcome is severe destruction.
I believe that when someone clearly has no care for another person's emotional or physical health, or what their actions will do to your self-worth and self-esteem, they do NOT love you. Love is a verb. A loving, caring person would never want to jeopardize or violate another person by committing adultery. Maybe I believe this because I have never done it to anyone.
Additionally, I'm tired of hearing that adultery is a product of love. I won't even watch movies that portray infidelity as love. Never is this true! No! Society (and the devil) push these lies.
[socialrocket-tweet quote="Adultery is not love. It is a sin. And it is abuse." tweet="Adultery is not love. It is a sin. And it is abuse."]
Give honor to marriage, and remain faithful to one another in marriage. God will surely judge people who are immoral and those who commit adultery. – Hebrews 13:4 NLT

There are six things the Lord hates—no, seven things He detests: haughty eyes, a lying tongue, hands that kill the innocent, a heart that plots evil, feet that race to do wrong, a false witness who pours out lies, a person who sows discord in a family. – Proverbs 6:16-19
God hates many things… yes, even divorce. But let's be clear… God dislikes intensely, lying, abuse, and sexual immorality…(meaning more so than divorce). He loathes His precious children being hurt by sin.
Have you experienced this type of abuse? Feel free to share your story in the comments. (Real name not required.)
God bless your healing journey,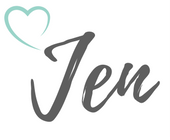 Check out this list of divorce and abuse healing resources.