We are not necessarily doubting that God will do the best for us; we are wondering how painful the best will turn out to be. – C.S. Lewis,
Letters of C.S. Lewis
I was not one of those people who left her marriage the same way she got into it, partying. There was no celebration on that final day. No cake. No dancing. It took me some time to finally see the benefits of divorce, where I once only saw… destruction.
Divorce is not easy.
I think that is the case for most good-hearted people. Divorce is a death… of someone still living. I think that is one reason why so many abuse victims stay much longer than they should. We know that it's going to cause emotional damage (not counting the fear of harm). Who is ever prepared for that?
Even when you don't necessarily miss the person, or especially their character (the lacked integrity) and their narcissistic rage… but we still have to mourn what we thought we had (and accept what is true)… as we experience the feelings and the loss.
The loss and grief.
With loss comes feelings of shock, rejection, abandonment, uncertainty, isolation, hopelessness, confusion, shame, and guilt. Those are all normal feelings because of what you have been through. It's all a part of the grief process.
Just like with death, there is now a hole where someone used to be. The only difference is you have to watch this other person move on with his life, with someone else (acting all happy like something is different 😉 ) while you're still picking up the pieces of the destruction left behind. There is an empty house when the kids are gone. The family unit is now torn in two. This is a real physical loss… so of course, there would be real physical pain coming with.
Like un-baking a cake. Separating ingredients that were once mixed together. It will be painful.
Also, sometimes us ladies create illusions in our head (often fueled by movies and drama) of how things should be. We might remember the good times. Hope he has changed. We hold fast to those dreams and good memories while forgetting the bad. This causes our pain to worsen. It's only when you honestly take an inventory of the gains and losses that you can decipher the truth from the lies.
Don't avoid the pain pretending it wasn't a death… even if it's just the death of a dream.
Aren't all these notes the senseless writings of a man who won't accept the fact that there is nothing we can do with suffering except to suffer it? ― C.S. Lewis, A Grief Observed
What to do with the pain?
Some try to numb their pain with busyness, with drugs or alcohol, with dating (way too soon) and sex, or other poor choices. Looking to replace the loss with a distraction is destructive. Things that mask the pain never allow you to heal. We can choose to bypass the pain or walk straight through it. Only one leads to a healthy future.
See pain for what it really is. Part of the healing process. Not something to escape from. That's why we call it suffering… it hurts.
Divorce is a death. Not comparable to that of a loving, caring spouse tragically dying, I'm sure. But a great loss nonetheless. You need to acknowledge the feelings and work through the pain…
[God] You keep track of all my sorrows. You have collected all my tears in your bottle. You have recorded each one in Your book. – Psalm 56:8 NLT [Brackets mine.]
Healing.
Healing is a process. Change won't happen overnight. There will be lots of starts and stops. I honestly believe the real healing process cannot even begin until the divorce is final (all the papers signed and delivered).
The healing will come if you allow time to heal your heart. You will grieve like it's a death, but you will get through it. You just have to convince yourself that he is gone. That the marriage is over. And there are no other options.
Lastly, I also do not think healing happens when around the source which hurt you. I think with separation needs to come clear boundaries. I know there might be these superhero-type people in the world that can hide their bleeding soul while hosting joint birthday parties and Christmas dinners. For the rest of us, deeply hurt people, space and time are needed to properly heal the wounds.
I believe with death can come new birth… and new growth. I believe God will work it all out, after divorce. And things will be better on the other side of our suffering. There is hope for a better future. Hold onto that hope!
God blesses those who mourn, for they will be comforted. – Matthew 5:4 NLT
Feel free to share your story in the comments below. Share how you're surviving this time of mourning.
May God bless your healing journey,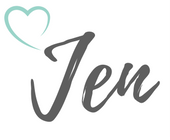 Related Posts: