This may not be a popular view with some who are going through a divorce. But I feel that it needs to be said because there are a lot of women (and of course men too) "dating" or in exclusive opposite-sex relationships while still legally married. You don't have to agree with me. (Just my opinion as is everything on this blog.)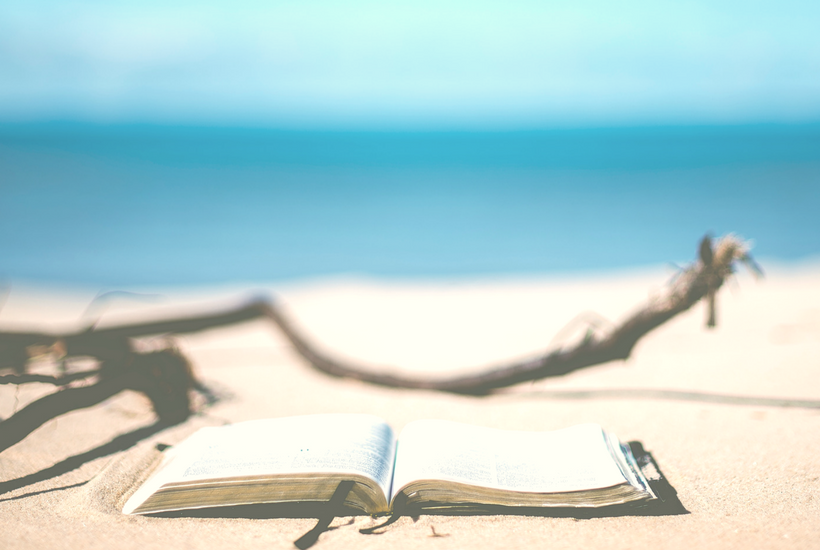 I could have dated while married. I had the opportunity and I had all the excuses. My (now ex-) husband was dating (and sleeping with) another woman (or other women) – not hiding it very well. The divorce seemed to be dragging on and on. With no family to support me, I was alone in this world… and feeling it too. And I was abused, so I "deserved to be happy" (Right?) and to find someone who would treat me way better than I had been treated.
But instead, I decided that I didn't want to leave my marriage that way. I'd rather walk out, even if it took years to get those final divorce papers, with integrity.
I didn't want to make the same mistakes as women I'd known going through a second divorce. I didn't want to repeat my own mistakes. And most importantly, I didn't want to carry any shame or insecurities into a second marriage or any future relationship.
Trust and security are built on a solid foundation of integrity.
How could I build a thriving life for myself if I started this next chapter with the sins of my past?
Shifting sand.
Anyone who listens to my teaching and follows it is wise, like a person who builds a house on solid rock. Though the rain comes in torrents and the floodwaters rise and the winds beat against that house, it won't collapse because it is built on bedrock. But anyone who hears my teaching and doesn't obey it is foolish, like a person who builds a house on sand. When the rains and floods come and the winds beat against that house, it will collapse with a mighty crash. – Matthew 7:24-27 NLT
As I processed writing this post, God kept giving me the words "shifting sand." That those who choose to leave their marriage the wrong way not only lack integrity but they're starting their new life on shifting sand.
If your divorce is not final, even if you're separated (maybe you have been for years), you're still married – especially in the eyes of God. The world might say something totally different but I'm sharing what the Word has to say.
Furthermore, in God's 10 commandments – not the 10 recommendations – number 7 states, "Thou shall not commit adultery." Sexual immorality and relations while still legally married is adultery. Secret relationships are adultery. If you have to hide something from others, keeping it a secret, and lying about it, you know it's wrong – morally and legally. Things that are done in the dark need to brought into the light… and eventually always will.
For all that is secret will eventually be brought into the open, and everything that is concealed will be brought to light and made known to all. – Luke 8:17 NLT
In some states and countries, "adultery" (or even secret relationships) is illegal even during separation and the divorce process. This means that someone "dating" while married could face the same punishment as someone who commits adultery while in a committed marriage – loss of children, loss of financial support, or worse (depending on where you live).
Not only the legal and moral ramifications but don't forget about any emotional consequences from choosing this way. The wrong way. Rebuilding on shifting sand.
Rebuild on a solid foundation.
Integrity gives you real freedom because you have nothing to fear since you have nothing to hide. With integrity, you will do the right thing, so you will have no guilt. – Zig Ziglar
Who wants to start the next chapter of their life with guilt and shame in their heart? I know I didn't. The enemy had already tried to convince me I wasn't worthy of love because of the choices I'd made before I was even a Christian. Before I was married and for now being a woman going through a divorce. I really didn't want or need to give him any more ammunition against me.
I didn't want to feel shame, anymore. There is a freedom that comes with knowing that you can't be blamed nor do you carry any guilt for not living within God's will.
Integrity is keeping a commitment even after circumstances have changed. – David Jeremiah
Furthermore, I had committed to my marriage before friends, family, and especially God. And they had a right to see me stay committed to it until the final divorce papers were signed, sealed, and delivered, no matter what the circumstances were.
I couldn't (and still can't) control anyone but myself. And for me rebuilding my life the right way, this time, was very important. I had higher standards than I had before I was married. I was a much stronger and faithful Christian. And being a person of authenticity and integrity was just how I had planned to live this half of my life.
That's how God wants us to rebuild after divorce. That's the right way. With God's standards and His commandments as our foundation. Surrendering our will and wishes to His will. With that solid foundation, we can weather any storm with confidence that we're living inside of God's will. The safest place to be… especially during a storm.


Personally, I live with no regrets and no shame years after my divorce. I will not be taking any baggage, trust issues, lying issues, or major insecurities into a second marriage.
The only reason integrity should be a burden to you is if you enjoy being dishonest. – Sam Storms
While married you should not be seeking or giving access to your heart to anyone but God, your family, and your same-sex healthy friendships. Protect your heart and your integrity, work on your healing instead. That's why I write this blog… for women just like me who would rather rebuild the right way… so we can weather the storms ahead.
[socialrocket-tweet quote="During & after divorce, we should be rebuilding our lives on a solid foundation of integrity." tweet="During & after divorce, we should be rebuilding our lives on a solid foundation of integrity."]
How are you rebuilding after divorce? Which way are you choosing?
God bless your healing journey,