Infidelity does not come from a lack of love, it comes from a lack of respect. – Unknown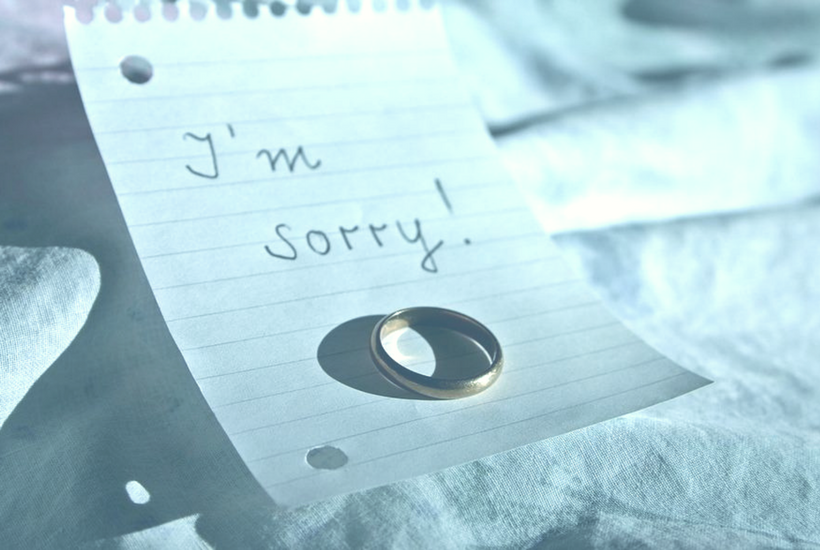 Healthy relationships are based on love, trust, mutual respect, and honor (high esteem for the other person and the commitment that was made). Marriage includes respect, care, and concern for all of the members of the immediate and extended family. And most importantly, a respect for the legacy each of us leaves behind – our kids are always watching and learning what is normal to pass down to their children.
Love, honor, and respect, build trust in one another. There is security knowing that the parties are loyal to one another and always looking out for what is best for each other and the whole family, rather than just one person (self).
Infidelity takes a wrecking ball to that entire foundation of a marriage, family, and the couple's legacy. In the place of a healthy relationship (if there ever was one) is contempt (meaning "worthless, beneath consideration"), deception, dishonor, and disloyalty.
This kind of trauma ruins the foundation of security, that you thought you had for life, in marriage. It's severely shaken. Deep insecurity and fear creep in while the connection is lost, and life as you know it is forever changed.
Most marriages find it hard to recover after infidelity… which I write more about in part two and three of this series.
The trauma.
When you think of trauma think of blunt force. Trauma tends to come on all at once and be quite serious. Someone who experiences trauma will have either a traumatic injury or traumatic distress. – Source: Vocabulary.com
It is quite a blow to every part of your emotional, spiritual, and physical being when you find out that your "life partner" has been lying to you and has brought a third person into your marriage. Most times it's like being hit by a bus you never saw coming. One day you're enjoying your family and thinking about your life ahead together, and then next thing you know you're faced with extremely distressing news and life-threatening circumstances.
I personally remember, my mind started to lay out the pieces of the puzzle, called our life, and I started making huge connections. Those times he was "stuck in traffic," asked to stay later or other stories that didn't make sense. The crazy-making fights that were started over nothing just so he could leave or hideaway somewhere to sneak to his phone (or computer). The accusations that I might be cheating on him with the UPS man. The weird dreams about him and a "girlfriend" with no face. I knew it wasn't just me making things up in my head. It made me want to vomit. It was all starting to make sense now. The things that I felt in my gut, were really true.
No, we're not crazy! We're being deceived.
I was a little relieved and very much in pain all at the same time. The rug had been pulled out from under me and as I lay in a mess of a ton more emotions and feelings… that I'll get into in part two of this Betrayal Trauma series.
That day… the day the trauma hit, discovery day (D-day), is the hardest day. The day you realize, nothing will ever be the same and you have been betrayed by your partner.
The betrayal.
Betrayal's root is betray, which comes from the Middle English word bitrayen — meaning "mislead, deceive." Betrayal has to do with destroying someone's trust, possibly by lying. – Source: Vocabulary.com
Men are supposed to love, honor, cherish and protect their wives not hurt and betray them.
The days and weeks after I learned the truth, I wanted so badly to find an excuse for this extreme lack of integrity and all of the deception. I reached out to my church to give me some answers. Not once did anyone point out the fact that this betrayal was an act of abuse – a blatant act of disrespect for me, as a human being with feelings and rights, and of our marriage (the vows, the commitment, or the future). Not one person pointed the finger at the one doing the betrayal but all sorts of other excuses and blame were given. I was so confused. (And we all know that's not from God.)
Like most innocent wives, the finger was pointed at many different things (lack of intimacy, stress, lack of love, etc.) but not where it should have been pointed – towards the character of the one doing the betraying.
It wasn't until the very end of my marriage, after multiple affairs, that someone said to me, "Jen, you had every reason to cheat in your marriage, after multiple times being abandoned and never being loved or cherished, AND YET, you were the one who stayed faithful throughout. What would have happened if the tables were turned? He would have used that as an excuse to leave you years ago. Why do you stay? He has never been loyal to you!"
She was so right! Why did I have such low standards of myself to allow myself to be betrayed, not once or twice but at least four different times. This is not to say any of those times were my fault. Instead, it points out the character of the parties in my marriage. I was the only one who kept the commitment and loyalty to the vows I took on my wedding day, in front of God and everyone.
[socialrocket-tweet quote="We can't force someone to not betray us but we can decide how much we'll put up with." tweet="We can't force someone to not betray us but we can decide how much we'll put up with. "]
The third person was invited.
A person who commits adultery has to think, do I pick up the phone and call this other woman or not? How can I sneak away? What if my wife finds out? Should I delete this email/text message? What do I say about the tire issue on our secret lunch date? What do I say to the guy at work who knows? How do I explain the purchases on our bank statement?
Adultery occurs in the head long before it occurs in the bed. – Chuck Swindoll
There is a thought process that the guilty party goes through. Covering the lies and making up excuses. Betrayal like adultery is never a slip-up or a mistake. It's planned and intentional. Making a choice to accept another person into a two-person relationship.
After walking through several betrayals, serial adulterers spend more of their time learning how to better cover their tracks and blaming their victims than they do at actually changing their character. If they do it once, especially twice, they'll do it again.
If an unselfish person is unhappy in their marriage and not getting what they need from the marriage, the healthy thing to do would be to talk to your spouse and/or seek professional help. The destructive way to handle an unhappy life is to just find a new partner and lie to everyone involved – and don't forget to blame the victim.
Narcissistic, toxic people pick the second option every single time!
Therefore, the betrayal is never the fault of the innocent party. It's never the fault of the faithful spouse no matter what excuse they try to give, how much they try to blame, or how much they try to cover it up. It was a choice to betray trust, break vows, lie and sneak around, and choose sin over obedience to God. The third person was invited and then accepted the invitation.
That's where the blame lies! In the hands of the two that took a marriage from two to three.
[socialrocket-tweet quote="Someone doesn't choose to cheat because of who YOU are, they cheat because of who THEY are." tweet="Someone doesn't choose to cheat because of who YOU are, they cheat because of who THEY are."]
Read (Part Two) Betrayal Trauma: Real-Life Pain that Follows, now.
I'd love it if you'd share your story in the comments. Others need to hear that they're not alone… neither are you!
God bless your healing journey,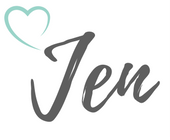 Wondering how you'll survive divorce? I share my journey to healing in my new book, You Can Survive Divorce: Hope, Healing, and Encouragement for Your Journey available now on Amazon.