The worst kind of hurt is betrayal, because it means someone was willing to hurt you just to make themself feel better. – Unknown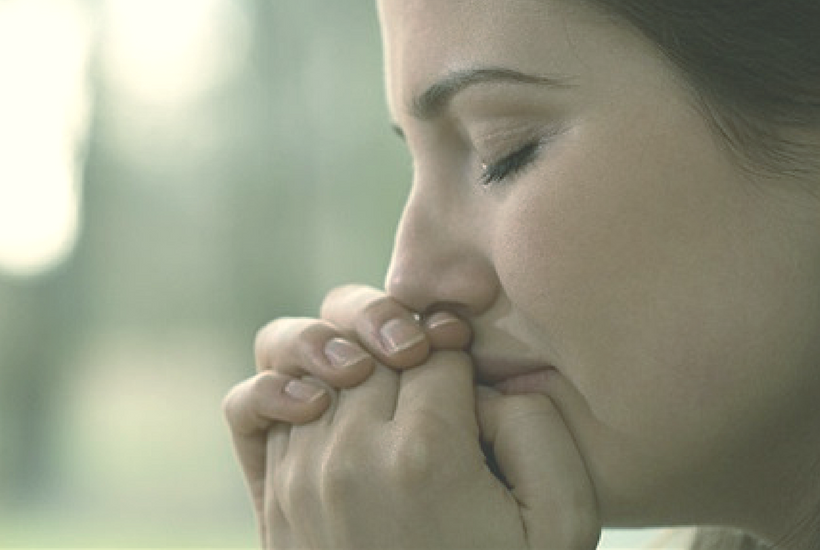 Like I talked about in part one of this series, Three in a Marriage, there is no room for a third person in a marriage! The innocent party is left holding the destruction from the broken marriage – the baggage. Often times this includes all of the negative feelings and emotions that the children are dealing with, as well.
There is real life, hard to handle pain, that follows finding out the person that vowed to love, honor, and cherish you… be your family for life… has betrayed your physical, emotional, and spiritual being by committing adultery.
I want to share these feelings to educate others as well as show what is normal to those who've lived through it. If you're on the floor in a puddle of your tears, fears, feelings, and emotions, you're not alone!
[socialrocket-tweet quote="There is never any possible way to lovingly or kindly cheat on your spouse! Never!" tweet="There is never any possible way to lovingly or kindly cheat on your spouse! Never!"]
The real-life pains that follow betrayal trauma.
Despair.
It feels like death. It is the complete death of the trust and security you had – or thought you had. It's the death of the idea that your marriage was stronger than this and it would never happen to you.
It's the death of the marriage and everything you thought, hoped for and dreamed about (what you thought the future held)… except your husband is still alive and is now saying he loves someone else (or he's totally lying to you yet you know the truth even though he refuses to tell you). The devastation in knowing someone else is "his soulmate" (the same thing he was calling you last week).
THAT! That makes you feel like lesser of a person.
Hope is lost after this blunt force trauma to the heart, body, and soul. All is left, as you look at the destruction all around you, is despair, a complete absence of hope and extreme sadness.


Worthlessness.
Adultery is emotional and psychological abuse. It's an emotional and physical rejection that says, "You are not good enough. You're not pretty enough. Not skinny enough. Someone out there is better at ___ than you."
The adulterer doesn't have to say these things. It's just what the enemy whispers in our ears.
Within minutes of finding out, we start to believe the lies that follow the betrayal trauma. The shame that we have. Who we are… Worthless. Not good enough. Alone. With no value.
Your self-esteem has just been decimated by the person who you loved the most, cared about the most, and trusted the most. You would never do this to your marriage… but here you are dealing with the pain. You feel lower than low knowing this person didn't have the same level of love and loyalty as you did.
You start to wonder if you ever even knew this person. You start to question everything about your life, your marriage, and your personhood. How did I not know???
Anger.
I honestly can't remember being so angry at any other point in my life than when I found out about the repeated betrayals. The third time, the third affair partner, that was the worst. I was furious that we were dealing with this "problem" yet again! He tried to tell me that it wasn't physical and that they were "just friends" (who spend time together, completely alone), but I knew differently. I now know differently.
By the time number four (within my marriage) came around, I was completely numb to any more pain or anger. He told me there was no one else… he lied, again and I just didn't buy it! Trust was completely gone because I just could never trust him again. How could I trust someone who had never been trustworthy?
Most times we're not only angry at the adulterer but we're angry at ourselves. How could I have missed all the red flags? Why did I even trust him in the first place?
Hiding your emotions will only drive you deeper into the valley. Stuffing your feelings will only cause you to eventually explode or worse, your body will not be able to withstand the stress (I've struggled with this myself). More about healing in part three of this series on Betrayal Trauma.
Confusion.
As your mind starts to process what has been going on behind your back, it's very normal to start to obsess about the betrayal, wonder about the details, to be hypervigilant about protecting yourself and/or your children, deal with insomnia, PTSD, panic attacks, nightmares, bouts of tearfulness, and even mood swings. I've dealt with these and I know I'm not alone.
Realizing that your husband has known about what he was doing, where he was at, and how wrong his choices are can cause the mind to run around in circles wondering, how could he do this?
Knowing that if you were the one who was doing exactly what he was doing, he would have turned and never looked back. He wouldn't put up with your cheating, why do we try to put up with his?
This all causes confusion in the betrayed partner as she tries to understand what her marriage was based upon. Was it always a fraud or just recently?
We're just so confused!
Triggers.
Every betrayal trauma victim that I've known or worked with talks about the triggers. Whether you try to stay married or you divorce, triggers are just something you face. They are part of the betrayal trauma. One of the hardest parts of betrayal trauma. They can even be carried into a second marriage if we allow it.
Triggers remind us of all of the feelings and emotions that we felt on that discovery day. They remind us of our lack of worth, our anger, and our confusion. In some, they cause panic attacks and others discomfort. But those reminders are harsh… and very real for those who are experiencing them.
For me, locations and dates are a trigger. I'm much better at forgetting dates but struggle most with location triggers – more so in the beginning. I just didn't want to experience that and I just don't want to go there. Avoidance is not the healthiest way to deal with triggers, but for now, that's what I'm doing.
The waves of feelings and emotions get smaller as each moment and day passes but until those waves are tiny specs on our radar, how does one get through? How does one stay afloat when you're drowning in the sea of emotions? More on this in the third post in this series…
Read (Part Three) Betrayal Trauma: Leaving the Baggage Behind
Comments are always welcome! Feel free to share your feelings and your story (without obscenities – thanks) in the comments.
God bless this tough road to healing after adultery,