You never get over your emotional baggage but you can learn to let it go. – Unknown
[Did you read part one (Three in a Marriage) and part two (Real Life Pain that Follows) in this Betrayal Trauma series? Feel free to catch up now.]
Three months pregnant with my third child, I was released from the hospital just as my friend Stacey and her three children pulled up to take me home. Her house was on the way to mine so we stopped to drop her kids with her husband. After we arrived at my place, she asked where the garbage bags were, the big black ones that hold lots of junk, she said.
She had been there with me when I found out I was pregnant and she was trying to be there for me now the best she knew how. She was the authoritative, leader, tell-it-like-it-is type. She told me to point to his clothes. Then she proceeded to fill two black bags and place them by the back door while I rested in bed. Part of me wanted to tell her to stop, but my brain knew it was what I should've done weeks before when I found out about her (the first AP/OW).
Then she called him! I told him his things were by the back door and needed to be picked up ASAP, or it would go out with the garbage. It seemed so harsh to me at the time… but now, after years of healing and learning healthy emotional boundaries it would be exactly what I'd do. I wish I had been that strong of a woman. But I was weak and didn't want to walk through my grief alone. I wanted to believe that he would change and that we'd face this betrayal together… and be a stronger couple for it.
I wonder how my life would look today if I had not believed the lies and tears. It took me much too long to learn… actions speak WAY louder than words.
Now I understand, the best apology is changed behavior… not three little words.
Permission to grieve, however that looks for you.
I've lived most of my life being told that my grieving was not supposed to be seen by others. This meant that when those feelings eventually did come out (because emotions usually won't stay bottled up forever) they came out in unhealthy ways, and took a toll on my physical health.
While working through my own divorce recovery, I've learned that my feelings and emotions need to be shared with others in order to help me process through them, learn to heal, and then let go of the baggage.
Grief is a normal and natural process to move from despair pain to healing. We must move through each and every feeling and emotion (the real-life pain) in order to heal. The trauma of betrayal is just another layer of divorce destruction that we need to get through in our own unique timing.
Moving through those layers looks different for each of us… and that's okay!
Give yourself permission to take as long as you need to take… and for it to look however it needs to look for you. Because your healing is important for you and for your future.
Don't let anyone, including me, tell you otherwise!
Forgive yourself. Let it go.
I've had to forgive myself for allowing myself to be violated and betrayed over and over again. For trusting him (which was always put over my head as a threat for him to leave again if I didn't just trust – because I was told trust and forgiveness go hand and hand – which is not true) when his actions and attitude said something different.
I had to forgive myself for not trusting my own gut feelings and for not knowing that in the end, this is how it would turn out anyway (may have been much easier after AP #1).
I had to forgive myself for my lack of psychological abuse wisdom and missing the red flags that I only learned after reading many books about abuse, watching YouTube videos and spending many hours with an abuse recovery counselor.
[socialrocket-tweet quote="A good heart often misses what an evil heart is trying to hide!" tweet="A good heart often misses what an evil heart is trying to hide!"]
We all have to forgive ourselves for what we didn't know then and believing the lies. We trust people. That's what Christians are told to do. People can be evil and deceitful. That's doesn't make it our fault just because we didn't know and we believed a liar. Most people do until they find out the truth. Forgive yourself for not seeing it then.
Forgive yourself if this wasn't the first time he lied or cheated and you still believed him anyway. We don't want to believe that people would be so deceptive and continue to lie after what seemed like real tears of repentance… even from those who go to church. But they do… and he did.
It happened and now you know… get educated… so you can gain wisdom and let go of that baggage of regret!
Don't take the blame.
I'm not sure why in this day of computers and tons of useful information on the internet that I can still hear people saying, Well if she had only kept him happy in the bedroom… then…
Stop right there!
You're just allowing the abuser/adulterer to further blame his victims for his cheating character (like I talked about in Part One) when even thinking like that. The abuser tries to blame his infidelity on his victim and/or the other woman and he doesn't need your help.
Or worse… he denies it ever happened (gaslighting is psychological abuse). A healthy individual inside marriage has boundaries that protect the marriage from allowing anyone else in. An unhealthy/abusive adulterer doesn't have boundaries and only protects himself.
Don't listen to anyone who tries to blame you or your lack of anything. Don't allow what others say to make you feel you should accept any blame. It doesn't help your healing to think you could have done something or changed something about yourself (to make you more acceptable) to stop his infidelity.
We can only control ourselves. He made the choice. And being sorry for his betrayal is not enough. He has to take the blame and then repent. Those who don't repent will continue… now and in the future.
At your absolute best, you still won't be good enough for the wrong person. At your worst, you'll still be worth it to the right person. – Unknown
Reclaim your self-worth. Know to Whom you belong.
The character of the adulterer is what caused this, not you personally, so don't let this define you. This act only defines him and his character.
You're worth so much more than how you were treated or what happened to you. Don't be that woman who is willing to sit on the sidelines and wait for him to decide if he's going to be with you or with her. (Trust me… I've been there to only be discarded again and again for "someone better" – which is not true.)
Allow time with God so that you can be reminded of your worth (who God says you are – FREE printable included) and to Whom you have always belonged. A godly man would have known your worth and never committed this act of betrayal. A narcissistic man will make excuses and blame.
He wants you to keep focusing on him and how you will fix the "marriage problem."
But God wants you to put HIM back at the center of your life and trust Him with your future. He has so much better planned for you… you just have to keep the faith and remind yourself that with God there is always hope.
Avoid and remove triggers.
A trigger is anything that sets you off emotionally and activates memories of your trauma. It's particular to you and what your experience has been. Triggered, we revert to the feelings and behaviors we had in the traumatizing situation. – Unknown
Like I talked about in Part Two, especially at first, I avoided places I knew he had been with her (and the others) while we were still married (contrary to pop culture and modern practice, dating while legally married is adultery). I've recently started feeling more confident to face those betrayal triggers, years later. What used to hurt me and remind me doesn't bother me as much or at all anymore.
But we all have permission, as a part of our own unique healing process, to decide what triggers we're ready to face, when, and if ever at all.
If the betrayal trigger is an item, get rid of it if and when you can. I believe your home should be a safe haven of peace so if something inside of your home is setting you off emotionally and bringing up memories of the trauma, then rid your safe haven of that item to help you reclaim your healing… and let go of that baggage.
Keep moving forward. New life ahead.
I promise you that this pain you're feeling, you won't carry it with you forever. As you keep putting one foot in front of the other… the waves of intense feelings will start to diminish with each passing day.
Allowing yourself time to grieve and work through the pain will give you a better future for yourself, your relationship with God, and any relationship you have in the future.
There may always be a scar from this betrayal trauma but you will have healed a ton of the pain.
This is not an ending… but a whole new beginning.
Where are you going to allow God to take you on this journey to healing?
How are you working through the betrayal trauma healing process? We all have been given wisdom from our scars. Share your wisdom with others who are coming through this trial after you. 🙂
God bless this tough journey to healing after betrayal,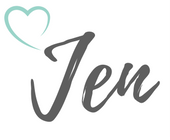 Book Recommendations: