Several months ago, I was contacted by Megan Cox from Give Her Wings – A 501(c) non-profit organization that helps "to raise gifts and money for mothers who have left abusive situations." We formed a fast heart connection after we started comparing stories. I wholeheartedly believe we need more organizations like hers in this world.
Happily, on my birthday this year in June, I received a package from her. Inside was the book that she wrote, Give Her Wings: Help & Healing After Abuse. This is the same book that she gives out to current Moms who are receiving the care and support from the Give Her Wings organization. She was sweet enough to send me a copy, so I read it and want to share some of it with you, now.
Within the first chapter of this book, I knew Megan had felt the same pain that I had. The pain of realizing she had married someone who didn't love her. The pain of knowing she was merely an object. Someone to blame. And the pain of feeling alone in this world of hurt.
I about fell out of my bed as I got more and more into this book. A book that only took me about 3 nights to finish. Some of the words I could have written myself. I immediately messaged Megan one morning telling her how I had the same story! Finally, I was not alone in what I was feeling and going through. If it could happen to her… I wasn't "crazy" in knowing it had happened to me too.
We are not isolated cases. There are many others who have lived through this as well.
We can come from a dysfunctional family and then marry into a dysfunctional family. We can miss the red flags of an abusive personality and even miss the poor treatment in all of our relationships. It's a lack of boundaries and self-respect on our part. It allows us to become targets for abusive men.
It never occurred to me that he was DETERMINED to hurt me. I could not wrap my mind around that.

A friend told me recently about her own abuser:

'I would think that he was better. I would invest inordinate amounts of energy and time into his "needs" and hope I could fill his leaky bucket of a heart. I would pour and pour and pour until I was emotionally bereft. Now and again, I would see a small glimmer of hope… there would be a small amount given back to me (albeit, he would make a smashing big deal out of it). And I thought things might get better. But his needs outweighed what I could give and I just ended up in a constant state of sadness and exhaustion.' – Megan D. Cox (2014, Page 75)

And this is the cycle. It is very challenging for a victim to understand that her abuser is not a needy, insecure and sad man. Rather, he is a man who is actually quite independent. And a taker. And cruel. – (Page 76)

Oh, my friend. He does not even see you as a person. You are an object, a possession, a game. He is fighting against you, not reacting to his many childhood issues. He simply wants to dominate… and win. – (Page 76)
Megan pours her heart out in this book. She is such a sweet lady. She shows how much she cares for the beaten down and abused. Jesus carried just as much… and she tells her readers of this. She reminds us to WHOM that they belong. And how precious His daughters are to God.
The truth is God is highly concerned about what is happening to you and me in our lives. He never stood next to your abuser with an approving nod. You are His precious one, Child of God! He is not looking the other way. He is involved; He is concerned. – (Page 39)
She also reminded me that abusers don't know God. Love is never twisted or painful. Love doesn't intentionally hurt another. A dysfunctional version of "love" keeps people in bondage to each other. Love allows for freedom, for feelings, and has no room for selfishness or cruelty.
Sometimes, abuse victims don't know God very well either. If they did, they would know that God doesn't want His precious daughters to be oppressed, disparaged, belittled, laughed at, screamed at, or gaslighted.
As Megan states in her book, God doesn't put a stamp of approval on that kind of treatment. God wants His precious children to take flight and to be all that He has designed them to be.
A man, who really loves a woman, will do everything he can to protect that relationship between God and His daughter. He would never ask her to do anything that goes against God nor would he do anything that goes against God and His commandments. That's not love.
Lastly, I absolutely loved chapter 10. If you are someone who has never experienced these types of abuse or if you are someone who wants to help other abuse victim/survivors, then this is a must read chapter. In "A Trilogy of Pleas" (the chapter title) Megan shares what women are going through after they leave an abuser and also how you can help.
Things like "believe her", "let her be angry", and "love her" are all important to her healing. She will need all of the healthy support that she can get.
I highly recommend this book.
God bless your healing journey,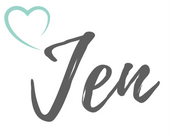 Looking for divorce healing resources? Check out my ultimate list.