Over the last couple of weeks, during a writing break, I was able to read through most of the 2000+ pages of the Christopher Watts (police investigation) discovery. If you don't know who this is, Mr. Watts was cheating on his wife, Shanann, then proceeded to murder her, their unborn child and two daughters. I can only assume he did so because she found out about the betrayal trauma and wasn't accepting of his plans to divorce.
As I was reading, it hit my heart pretty hard that I needed to write an article about the dangers of divorcing a narcissist, psychopath, or a person with a Cluster-B Personality disorder.
Cluster B includes Borderline Personality Disorder, Narcissistic Personality Disorder, Histrionic Personality Disorder and Antisocial Personality Disorder.
As I read the report, I started thinking back to the several times that I found out that my (now ex-) husband was cheating on me. I also expressed my disapproval for the situation very similar to how she did. There was a lot of righteous anger. I even sent my husband self-help books and asked him to go to "marriage counseling" so we could keep the marriage together for the children – that worked three times (until I stopped that!).
Each and every time there was evil in his eyes, a coldness to his heart and how he behaved. I remember how cruel and distant he was with me and occasionally the children. He didn't care when I was sick. He could barely look at me and often refused to give me a hug. I just remember thinking he went from a loving husband to an evil man – not the man I married.
There was an image to protect and me telling friends, family, and our church about his adultery and sin, ruined that perfect image that he was trying to protect. I'm not sure how much my life was really in danger, but I see now that I missed some obvious red flags.
Domestic violence does kill.
As I was reading, I also recalled the first time I went to the local domestic violence shelter and what we talked about. I met with the shelter supervisor who explained to me that adultery is a form of emotional and sexual abuse. Then she asked me a shocking question.
"Does your husband have access to a gun?"
Whoa! That jarred me a little. But I told her no, I didn't think so.
28% of the victims of family violence [are] killed. Females were more likely than males to be victims of family murder.

When an offender kills the victim, the weapon is usually a firearm, knife, or blunt object such as a club. Less frequent are murders that result from the offender's use of hands, fists, or feet. Murders can also involve the use of items that are not typically considered weapons, such as poisons, narcotics, or incendiary devices.

(Source)
Now, I'm realizing that it should have scared me more than it did. The Chris Watts case (and many, many others) have proved that a person doesn't need a gun to kill, even his whole family.
All you have to do is watch Dateline or 48 Hours on a weekly basis to see that men are killing their wives, especially when involved with another woman and/or when facing a divorce. Adultery is a motive for murder in many of the cases. The other motive is greed. A divorce would cause the financial situation to change when splitting up money, property, and children – which is also part of his image. A narcissist doesn't like to share and thinks everything belongs to him.
So the question doesn't need to be, does he have access to a gun, but does he have two hands, motive and opportunity. Not all narcissists are murderers and not all murderers are narcissists (or psychopaths). But just knowing that a small number of men who are caught in adultery and/or going through a divorce can and will murder their wives, should cause all of us to be concerned for our own safety and the safety of other women!
[socialrocket-tweet quote="Just the fact that a small percentage of adulterers kill their wives instead of divorcing, should concern us all!" tweet="Just the fact that a small percentage of adulterers kill their wives instead of divorcing, should concern us all!"]
Knowing this fact should speak to your gut very loudly that we need to protect ourselves from harm – at least until the divorce is final and sometimes even after.
Approximately 75% of women who are killed by their batterers are murdered when they attempt to leave or after they have left an abusive relationship. (Source)
Narcissists think they can fool everyone.
Narcissists are pathological liars. A narcissist who's able to commit a murder without remorse is also a psychopath and/or sociopath. The narcissist believes he's entitled to do whatever he wants without any consequences. And when someone tries to stop him or expose the things that he's done, this is when a narcissist becomes dangerous.
Although the charismatic narcissist thinks he's smart enough to get away with anything, he is often caught in his lies and sin, because people aren't as stupid as he believes they are. He thinks he can talk his way out of anything. He believes his own lies, his own created dialog, his justifications, and that he can fool everyone to side with him.
Narcissists compartmentalize & rationalize their sin.
The narcissist is able to put his crimes and sin into a box inside his brain labeled "not my fault" or someone else's fault. Normal people aren't able to do this because their conscience convicts them of their crimes and sinful behavior. Most personality disordered people do not have an active conscience – it's either seared from years of denying it or it was never there in the first place.
When compartmentalizing the sin they're able to continue on with what they were doing and not even feel any remorse. They believe they weren't to blame so lying is that much easier. Everything they've done and the lies being said are in that same box with their excuses.
Then the narcissist creates a storyline and just keeps repeating it over and over again (only deviating from the story as needed for different parties). The narcissist even believes this story to be the truth. It wasn't his fault, the victim did this to herself, or some other wild story, that most times is not even believable – except to him (and a few people who believe his deception).
What we can all learn?
First, let me say, in no way am I blaming Shanann Watts for her own murder (or that of her children)!! She is a victim who probably had no clue that her husband was going to annihilate his entire family. Same goes for any other women who has lost her life to a narcissistic, adulterous, murderer. Very few knew the danger they were in. And no one deserves to be treated in such a way. (That's why adultery is also domestic violence.)
We as women can learn a few things from what has happened in these types of cases so we can avoid further tragic deaths at the hands of abusive men. I think any female victim – as well as any man of integrity – would want all women to be kept safe from harm when divorcing a toxic and dangerous person.
Not all killers need a gun nor do they give a verbal warning or are physically violent before they act (and kill). Most narcissists or psychopaths are covertly predatory for years before they kill their victims. Many are sexual narcissists, using sex to lure new victims and get the supply that they need, as is the case with Mr. Watts.
So what do we need to know and look out for?
Are you seeing two sides to this person? Have you seen recent changes in attitude and behavior? A once kind person is now very cruel? Look past the fake image and see the evil heart that is underneath.
Does he lack integrity? Able to lie to your face or to others without batting an eye?
Is he vindictive or seeming to want revenge on others, especially when exposing the truth?
Does he manipulate others to get his way?
Do you have a large life insurance policy on yourself? Who's the beneficiary?
Is he entitled and greedy with "his money"? Does he have a lot to lose with financially supporting you and a lot to gain with you being out of the picture?
Did he or does he use sex to keep you emotionally entangled?
If you suspect that your spouse or ex-spouse is capable of murder, take the warning signs very seriously! You should always be thinking "better safe than sorry." Do not trust this man or anything that he says if he's proven that he's not trustworthy.
What does the Bible say about evil hearted people?
Don't befriend angry people or associate with hot-tempered people. – Proverbs 22:24

A good tree can't produce bad fruit, and a bad tree can't produce good fruit. A tree is identified by its fruit. Figs are never gathered from thornbushes, and grapes are not picked from bramble bushes. A good person produces good things from the treasury of a good heart, and an evil person produces evil things from the treasury of an evil heart. What you say flows from what is in your heart. – Luke 6:43-45 NLT

You can be sure that no immoral, impure, or greedy person will inherit the Kingdom of Christ and of God. For a greedy person is an idolater, worshiping the things of this world. Don't be fooled by those who try to excuse these sins, for the anger of God will fall on all who disobey him. Don't participate in the things these people do. For once you were full of darkness, but now you have light from the Lord. So live as people of light! For this light within you produces only what is good and right and true. Take no part in the worthless deeds of evil and darkness; instead, expose them. – Ephesians 5:5-9, 11 NLT
Words of wisdom… but also stay safe!
How did love end in murder?
I've heard people ask why Shanann Watts posted all kinds of wonderful admiration about her husband on her social media. I believe this was because she knew she was losing her husband. Her texts to him shared it. He'd been having affairs (with men and women) for at least a year. She could've found out (or just felt it in her gut) and thought she could love him enough to convince him that his wife and kids were the better choice (the "Pick Me" Dance).
I've been there, done that… thankfully survived to empower all women to stop this dangerous dance. Stop putting yourself on the back burner and work on your own emotional healing! You are worth so much more than this!
UPDATE: An attorney for Shanann Watt's family has shared information about the night of the murder. Apparently, remembering that this information had to come from a known liar, narcissist/psychopath, and convicted killer, Chris Watts killed his wife during an argument, where he said he wanted a divorce, and she stated that he would not see the children. Whatever the reason she is NOT to blame for her own death – he could have just left the home (as many men do – running to the mistress)!
As women who find out our husband has cheated, is cheating or were going through a divorce, we need to remember to watch what we say when we are angry and hurt. Threatening anyone, especially when trying to "keep him" does not help you at all  – not legally or safety wise!!!
What have you experienced that made you feel fearful for your safety during or after divorce? What are you doing to protect yourself and your children? (Real name not required.)
May God bless you and keep you safe!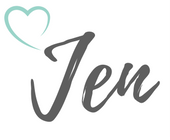 Related Posts: