After the first physical affair had ended (in late Fall 2002), the other woman (OW) called our house (no cell phones at the time). She seemed shocked that I answered. But immediately started stuttering out that she wanted to apologize for what she had done and ask for my forgiveness. I was still very angry about the betrayal and didn't want to hear anything she had to say. After everything that had happened the only two things that came to mind were, she really was just trying to get one more conversation with my (now ex-) husband. Or her pastor, whom I had called and told, told her she needed to apologize in order to gain God's forgiveness for her sins.
I told her I didn't know if I could ever forgive her and ended the conversation. She had been my friend. Our pastors were friends as our small churches often combined their services. After this, I never wanted to see or speak to her again. In my pain, I just wanted to forget anything had ever happened.
She may have been the first but she wasn't the last. I've received no other phone calls from the others.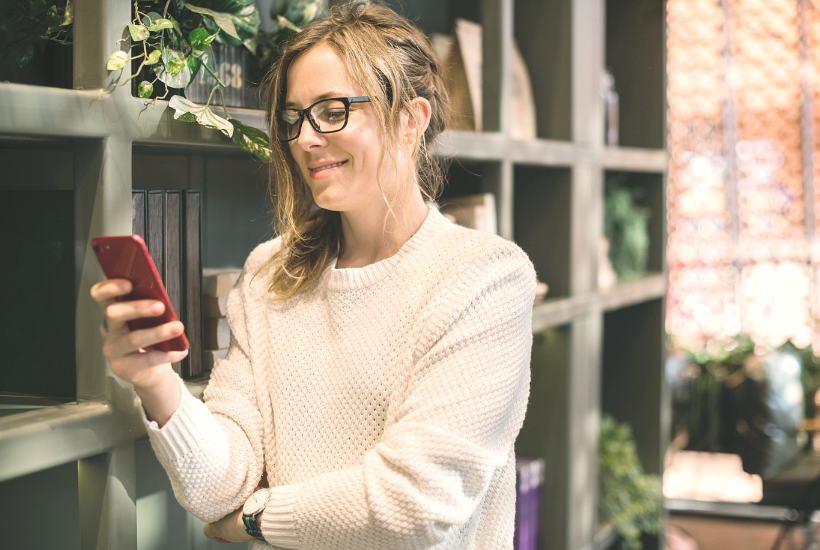 My pastor advised me to read several books about how to recover after an affair (trying to keep the marriage). Yes, at that point it became my job to "save the marriage." I didn't realize it until many, many years later. But through reading some of those books, and through my healing after the final affair and divorce, I learned a few things that have helped me to release that pain and anger. I've also learned to not hate these other women for what they've done. Now, I actually feel sorry for them.
Here are 6 things I've learned which help me to feel sorry for her (them) rather than hating.
1.) She had to be invited into our marriage. She didn't make him do it. Although he tried to blame her, as many men do, he couldn't be forced to connect with her or get physical with her. A man who is emotionally and spiritually healthy, with boundaries, would never seek out the attention of another woman nor would he allow a woman to ruin the relationship he has with his wife or with God. There must be something wrong with him to pursue another woman rather than communicating any marital issues that cause him to feel the need to abandon his marriage vows. And honestly, most times there were no issues, he just uses that as an excuse to seek out attention from the opposite sex.
2.) She is also a victim of his manipulation and blame. She is also being lied to. The other woman is often the most hated person and ultimately blamed for the affair (she's the "homewrecker" instead of him) but I believe this is what he wants you to do – taking the focus off of him and what he has done to see her as the seductress. Even in my case of the first OW, whom I thought of as a friend, she believed the lies that our marriage was so bad that he needed emotional comfort. She told her pastor that she was only trying to help him through his divorce which wasn't the truth – I was actually very newly pregnant with a planned child. Her only problem was being deceived by a known liar.
They become entangled emotionally and spiritually through the physical affair before they realize that she too was just being used and abused.
3.) If it wasn't her it would have been someone else. There are many who were once the mistress in my marriage – if it wasn't them it would be someone else. Now, I'm not saying it's smart for any woman to get involved or form a "close friendship" with another woman's husband but a lot of women are walking around with past hurts and low self-esteem, just looking for love. That low self-esteem causes her to seek out male attention, even if he's a married (or separated) man, to fill a void. They compete to claim the title of the winner – making the wife the loser – of the prize, him (even if he's no prize at all).
4.) It's not a competition for who's better or prettier. Narcissists love to have women fighting over him while fulfilling his every sexual desire. This love triangle feeds his need for constant admiration knowing two women are willing to hate each other because they both "love" or lust over him. We often get sucked into this (I know I did) believing that the winner must be the best (looking, best wife, etc.). But the truth is a man who appreciates what you bring to the table, as a gift from God, would never put you in this situation to compete in the first place. The real blame rests on him for causing these insecurities and inviting the OW into the marriage.
5.) The OW is not emotionally healthy. If she were she'd have higher standards for herself. She probably doesn't think she can get any better. Many other women are single moms just looking for a man to rescue her. He pursues her, often with love bombing, and she gives in feeling she has no other options but him – so she has to make it work.
As a single woman myself, before and after my marriage, I would never allow myself to get entangled with a married man. I have much higher standards than that. This may be the reason many of us hate the OW, knowing we'd never do this, but it also can be a reason to realize she has very low standards for herself.
Just like any woman on earth, we want to be loved and cared for. Many of us want to be married or remarried after divorce (I'm sure that's why I get so many questions about dating after divorce). Men often have to pursue a woman. And if we don't ask enough questions from a man we just met, or we instantly believe every word that he says without waiting to see fruit or actions to back his words, we could fall for a deceptive man too. Stronger and healthier women just don't fall for that!
6.) The relationship won't last. And if it does there will always be mistrust. I'm sure, just like him, her heart is in turmoil about what they're doing (maybe that's why the first OW called me so many times). But they both justify it as "love" and often commit to marriage to find a way to erase the sin in their heart. The dialog is, "God will forgive us because we got married."
The relationship started as deception, on a mountain of lies, and that seed of doubt will always be there as long as they're in a relationship with each other. They both will wonder if the other one is cheating because they both know they're capable of it. And if she's married to a serial cheater, then there is a very high chance that he will cheat on her… if he hasn't already.
[socialrocket-tweet quote="Marry a man who cheated WITH you… be married to a man who cheats ON you. But we ALL deserve better!" tweet="Marry a man who cheated WITH you… be married to a man who cheats ON you. But we ALL deserve better!"]
Because I married a deceptive man, I can see how women would fall for the same deceptive tricks that I did. I don't see these women as competition because I can now see them as my equals – women who need the love of God and emotional healing from their past wounds. Because I can understand, I can also forgive (after working through the forgiveness process).
If this is you, please work on your emotional healing (get emotionally healthy) and heal your heart before looking for a man to fix it for you. Because I promise you'll only find destruction expecting a man to fix what you need to fix about yourself. I say this with much love… you deserve better!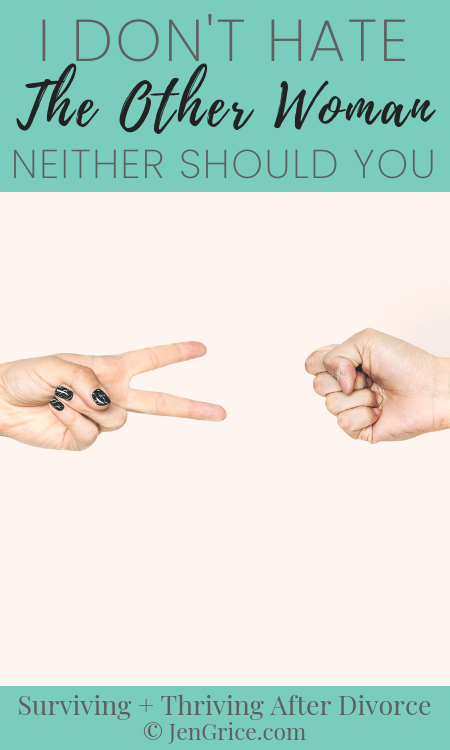 Have you come to accept (or tolerate) the OW rather than hating her? If she's your child's step-mother how are you dealing with that now? (Real name not required to leave a comment.)
May God bless your healing journey,