There are women who are not strong nor do they have any desire to be. There is nothing wrong with that. Everyone has a unique set of gifts given to them by God.
Meekness can be a beautiful gift. But that has never been one that I can easily possess.
There has always been an inner strength and gift of leadership just fighting to find it's way out.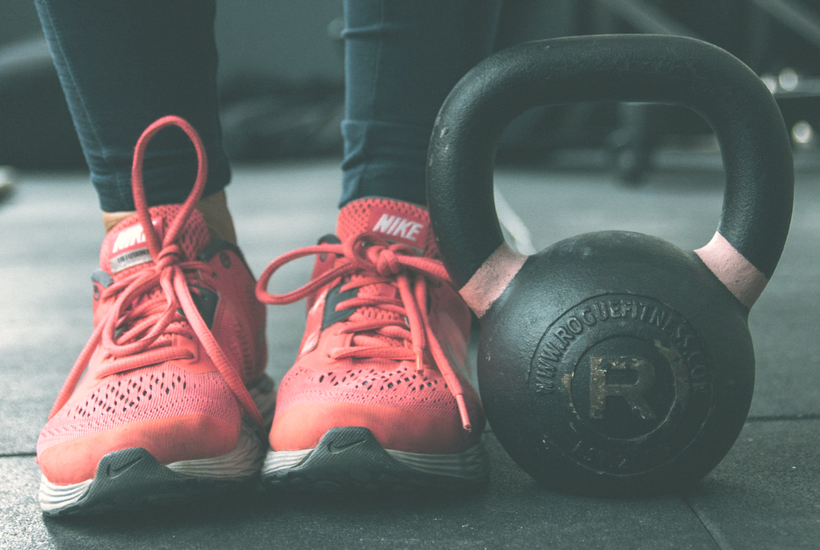 For most of my life, that part of my created being was pushed down and only came out when I had had enough. I felt stifled when I tried to speak out with conviction and strength. I felt I was being told I wasn't allowed to be a strong woman. Or have a pearl of divine wisdom. I was crazy for knowing the truth and speaking the truth, especially about secret situations or destructive behaviors.
Most people preferred the doormat version of me, so they condemned any outward expression of that strong woman inside of me. So in order to make the people in my life, closest to me happy, I became the meek person that they wanted me to be. The person who accepted the lying, the disrespect, and lack of concern for my well-being (or apathy) as this is how it's supposed to be. This is all that I deserved. (You know I had no value.)
This caused me to question myself. I wondered if I was really making up things up. That I was the one with the problem of not being more trusting even with untrustworthy people. Maybe I was crazy like they said. Maybe I really had no idea what I was talking about.
Growth.
Before I was married, in my early 20's, I started going to the gym a couple of times a week. At first, I was attending a walk-in aerobic class. After losing some weight and hitting a plateau, the gym owner suggested that I add some weight-lifting to my weekly routine. To my delight that worked. Plus, as I worked my muscles, I became stronger.
I felt much stronger too. That time spent working on myself made me a stronger woman. At the time I was working in a male-dominated work environment and they noticed my newfound strength – both physical and emotional – as well.
Since my divorce, I've been working hard to get myself back to the person I was before I married. That strong woman who didn't allow anyone to make me feel less than who I was. I was happy in my own skin and I was appreciated for my inner strength and leadership qualities.
Emotional Strength.
Women who possess emotional strength don't fear the thoughts and opinions of others, they believe in themselves, have the courage to step out in faith, in their healing, and in their everyday lives, to defend their rights as human beings – and daughter's of the One True King – and have clearly stated boundaries and standards that they don't back down from.
[socialrocket-tweet quote="I have great respect for women who state their boundaries up front and then follow through on those values!" tweet="I have great respect for women who state their boundaries up front and then follow through on those values!"]
That's the woman I wanted to be. That's the woman God created me to be. That's the woman I work to authentically and intentionally be.
Is it easy?
No!
But just like working out at the gym and lifting weights grows our physical muscles, growing our emotional muscles takes work as we're building emotional strength.
Building Your Emotional Muscles Include:
Learning to establish boundaries (they are needed in every single relationship) and practicing them without guilt or shame. When you don't do or say it exactly perfect every time, reminding yourself that you can be "a work in progress" and a "masterpiece" at the same time. Keep practicing!
Not allowing someone to make you feel bad for how you do things or what you believe––which is different from how they do things or what they believe.
Finding purpose in life in just being you, the person God created you to be, without trying to be what others want or even need you to be (for themselves).
Not allowing someone to treat you poorly and learning to walk away from someone when they do. Strong women don't allow themselves to be devalued like that. Emotionally strong women won't put up with it!
5 Things Emotionally Strong Women Won't Put Up With
1.) Dishonesty – If a person is not a truth-teller they are not trustworthy. A dishonest person doesn't care about you, your feelings, or being transparent with you. They continue to cover their lies so they always get what they want. This will always cause disharmony in a relationship.
2.) Selfishness – If a person can't see past their own nose, they could care less about you and your needs.
3.) Apathy – If someone is indifferent and not there for you in your times of need, they don't care about you. They're probably just using you for their own personal gain. They'll need you (for money, for you to care for them, or for sex) but give you nothing in return. This is not a mutually healthy relationship and it will drain you of everything you have.
4.) Disrespect – If a person doesn't respect you (as a human being), your property, your value or your life as a human, they don't respect you. Respect is also how we show that we care about someone and their human rights. We all deserve love and respect. Those unwilling to show you that is not worth your time or your energy.
5.) Disloyalty – If they're willing to talk behind your back, sharing secret information, think it's funny to be dishonest or disrespectful, or not taking their concerns to you (but instead take them to everyone else), then they don't care about you, your friendship, or any loyalty towards you. You are nothing to them but someone to use and abuse.
Do you see the common theme here? The reason emotionally strong people do not put with these things is because they realize that these are the things a person does or does not do to show that they care about you and their relationship with you. If they don't see the value in these character qualities, then they don't see the value in you.
You are free to walk away! Jesus did!
I know, now that I've become a stronger woman after my divorce, I will walk away too! I just won't tolerate this kind of treatment in my now peaceful life. 🙂
No matter your level of strength, how have you become a stronger woman during or after divorce? (Your real name is not required to share.)
May God bless your healing and strenght journey,