Update 2021: This was the very first blog post I wrote about divorce healing a year after I went through my own healing. Now this entire blog is written around divorce. Since writing this, I've learned a ton, I've mentored many women, and I continue to learn every day. If this is your first time here, I hope you keep reading and sign up for emails… I have a ton more to share. 🙂
---
I do not pretend to know all there is to know about divorce, healing from divorce, dating after divorce, and remarriage after divorce. But in the last year, I've been walking with a few ladies who have lots of experience in these areas. I've listened to their stories. We've cried together. I've seen the lessons that so many learn on their own. Hard lessons. Painful lessons. I'm so thankful that they saw me as a safe place to share and allowed me to share with them. I'm thankful that I've been able to learn as I grew in my own personal healing.
What I've learned I'd love to share with you.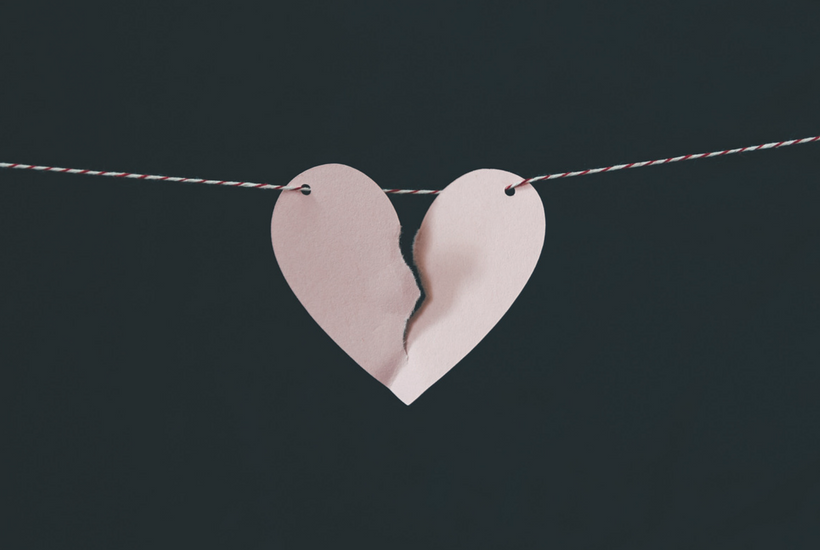 First, you need to know…
You have value.
You have worth.
You are God's precious daughter.
And what you have been through is just God paving the way for a more beautiful future.
He only wants the very best for you.
Just "good enough" will not do.
God has a better plan and purpose for your life.
They far exceed your current circumstances, your divorce, or your expectations.
Trust Him.
Here's the thing sweet lady, a lot of us ladies have this thing (dysfunction… an unhealthy idea… or whatever you want to call it), where we think or want to heal everything and everyone with our love and caring attention. The thing where we think we can fix everything with just enough trying. I've so been there! I held on for so very long because I thought… it will get better. I will love, and give, and…. and THEN… it will be better. Things will change because I can do this. I can fix this. With my love.
If you are divorced then you might have spent much of your marriage pouring love and attention into an empty bucket of a man. You were pouring and pouring, and pouring… until you realized that you had an extremely dry bucket of your own. You might have been drawn to this guy in the first place with promises of him always filling your bucket (the "idolization" phase). But after a few years of marriage, you realized that his bucket was never able to fill yours in the first place.
It was all a trap.
Your servant-heart and his holey-bucket.
He was dependent on you. On what you could give him.
Two people fighting for one tiny life raft. One oxygen mask.
Someone is going down. And it's not him.
Take care of yourself.
It's like when you're on an airplane, and the flight attendant says, "Put on your own oxygen mask first before helping those around you." Well, your bottomless bucket man needs everyone to put on his oxygen for him. Heck, he'll even steal your oxygen mask right from your hands, with no concern for your need for air. Men like this (apathetic narcissists) are very capable of putting on their own masks and even taking all of the oxygen for themselves. But they play incapable of doing anything for themselves and play victim to the world around them when you try to expose their truth. They paint a picture of what they want you and everyone else to believe… when it's all a facade. A phony picture. When it's really an abuse of power, codependence, and enslavement.
God paid a high price for you, so don't be enslaved by the world. – 1 Corinthians 7:23 NLT
I think we have become used to this. (Much like the Israelites were used to Egypt.) Used to unselfishly giving and giving… of our own oxygen… without even taking a breath of our own. And we can get so used to it that we seek out other bottomless pits to keep heaping our love and care into. Most times we don't even know that we're doing this. We call it love. But oftentimes it's only an unhealthy dependence on caring for other people. Caring so much so that we often lose ourselves. Often lose what God has designed us for.
I totally understand this. I gave up my childhood to care for my mother. She needed me. I left that situation to get into the same with a husband. I wanted to get a college degree in Family Life Education. But that was "inconvenient", so nope I couldn't do that. I wanted to get a gym membership and get healthy for myself (including clean eating as a family). But that was "selfish", so nope I couldn't do that. I wanted to go scrapbooking with friends, but that meant I was asking for too much (you know, "to babysit"), so nope I couldn't do that. During that time, there was no hope for a better future.
'For I know the plans I have for you,' says the Lord. 'They are plans for good and not for disaster, to give you a future and a hope.' – Jeremiah 29:11 NLT
I believe that God doesn't want to see His precious daughters treated like this. He wants to see them flourish, grow, and do great works for the Kingdom of God. I'm not saying a Mom's home is not her first mission field, but what I am saying is that it shouldn't be her last.
The Lord hears His people when they call to Him for help. He rescues them from all their troubles. The Lord is close to the brokenhearted; He rescues those whose spirits are crushed. The righteous person faces many troubles, but the Lord comes to the rescue each time. – Psalm 34:17-19 NLT


Focus on the Lord.
If God has released you, as He did me, from that callous indifference then now is your time to get healthy. To figure out what healthy relationships look like. To explore God's plan for your life. To seek God on what Kingdom work, He has for you. To minister to others who need your guidance and your testimony. To heal your children. To bring them back into line with God's plan. To put God back into that rightful place in your home. Worshiping God, not man.
Keeping your eyes on the cross is not going out looking for another man. I know some may not agree with this, but I do not think God is going to bring another man into your life while you are still married to the first. He's not going to bring a man when you haven't put Him back at the center of your life. That's not God. That's not God's plan. God takes much longer than that. And He wants your heart healed first.
Instead, that's the devil and his schemes. Run from that! It's dangerous. It's deadly. And I think you'll find someday that you just replaced that holey bucket with another holey bucket. Two lonely people will find that they are two of the loneliest people inside of marriage. No peace will be in that home.
Don't be afraid, for I am with you. Don't be discouraged, for I am your God. I will strengthen you and help you. I will hold you up with My victorious right hand. – Isaiah 41:10 NLT
Learn to fill your own bucket, with God's love. God is waiting for you to turn to Him and feel His love. He will fill your bucket. Know His love. Speak His love into your heart by reading what He says about you in His book. In return, your joy will increase. You'll learn that you deserve better. And that God wants only His best for you… His precious daughter. Your child's precious mother. Bring your standard up to His standard again… where it belongs. If not for yourself, but for your children watching.
Then Christ will make His home in your hearts as you trust in Him. Your roots will grow down into God's love and keep you strong. And may you have the power to understand, as all God's people should, how wide, how long, how high, and how deep His love is. May you experience the love of Christ, though it is too great to understand fully. Then you will be made complete with all the fullness of life and power that comes from God. – Ephesians 3:17-19
And when you get healthy and know your worth. When you are rooted deep in Christ's love. You'll have a strong foundation that can weather any storm. When you depend on God to provide everything then God will provide His very best for you… and for your children. He will heal your hearts. He will provide, no need to search, another strong, solid foundation. It will be a perfect match. One healthy life and one healthy life, living out God's perfect design for marriage. A Kingdom couple, Kingdom-bound. Doing great work for God.
We know how much God loves us, and we have put our trust in His love. God is love, and all who live in love live in God, and God lives in them. – 1 John 4:16 NLT
Survival Strategies.
As you focus on the healing, you are free to focus on the new life you want to create after divorce. Creating a plan that includes steps to achieve that plan will set you in the right direction as you're healing your heart. In my book, You Can Survive Divorce: Hope, Healing, & Encouragement for Your Journey, I wrote an entire chapter about the strategies that I used to survive my divorce. And now, I'm creating a course to help design your specific blueprint for surviving your divorce… and thriving after!
I shared more encouragement in this video on my YouTube channel.
Keep your eyes on Jesus! Are you allowing Him to heal your heart?
God bless your healing journey,