Last week I wrote about being blamed. I've written about emotionally and physically untangling from your ex-husband, as well as walking away from toxic people. But I've yet to talk about a very important topic of breaking free from the manipulation of a manipulator.
This is something I've had to work through in the seven years since my divorce was finalized. I still find myself being manipulated occasionally and have to practice breaking free.
Manipulator's Tactics
In order to break free, we need to understand the tactics manipulators use to maneuver and con us into doing exactly what they want us to do.
They will lie, change their mood or tone, use emotional threats, or bring up the past to support their agenda at that moment. "You said…" or "You promised!" I have talked about these things at length in other blog posts as well as on my YouTube Channel, but without going into detail about each here are a few tactics manipulators use.
Using your insecurities or your imperfections against you
Changing the subject or stonewalling (silent treatment for punishment)
Denial, blame, or projection
Using fear or threats (threatening to take the children from you)
Passive-aggression or aggression (using you as a "kick dog")
Gaslighting
Recruiting others, triangulation, and/or smear campaigns
Making generalizations or hyperbole
Devaluation or "jokes" at your expense
In the manipulator's mind, the emotional cost to you doesn't matter because this is 100% about them getting what they want or getting you to believe whatever it is they're saying. Your only role in this is being everything the manipulator wants you to be… and more!
Steps to Breaking Free
1. Put yourself first!
You have to start thinking of yourself before the manipulator. I know that's not easy especially if this person is your spouse, your child, or another family member. But it's important to think about the things you need and how you feel, especially after you've done everything that you can.
For me, peace in my heart and in my life was way more important than making another person happy. I realized that no matter what I did, the other person wasn't happy. They were just using and manipulating me to please themself. This caused resentment in my heart because I was being used. Since I can't change a manipulator, I decided to keep physical distance between myself and anyone who just keeps me (close) in their life for selfish gain. And I'm at peace with that. I have to do what's best for me because a manipulator never thinks about such things.
You have choices about how you live your life. You also get to decide if you'd rather live in peace without the manipulator or to keep the manipulator in your life. Either way, figure out how to do it without anger and resentment in your heart.
2. They'll be mad. Oh, well!
When you stand up to tell or show a manipulator that you no longer will be manipulated, they'll be mad. You know this, that's why you've always given in to their demands and tactics. Their anger and upset works to get you to accommodate. Get used to this person being upset with you and using whatever tactics that have worked in the past to try to persuade you to act in the very same way.
Stop listening! Set some boundaries! "I will speak to you when you're calm, not when you are raising your voice at me, and trying to intimidate me to do exactly what you want." or "I know you're mad, but I have to do what's best for me, first!" These will be hard words to stay at first, but with practice, you'll become stronger, less accommodating, and more content with your life.
3. Set boundaries with your words first, firmly and consistently with actions second.
This manipulator may not deserve your respect. And I know this will be difficult, but you have to tell them what you will and will not accept. Someone who texts or emails you repeatedly until you answer needs to know that you will be turning your phone off or not checking emails, but you'll respond after 24 hours, if necessary. (I even have this boundary on my voicemail message, "If I need to call you back, I will.")
I tell my coaching clients to wait 24 hours to respond to non-emergencies (and not about the kids) from their ex-husband. You just have to let him know and then stick to it. If you've said you will no longer be communicated via text, but you respond to his text anyway, "because that's the only way he'll communicate" then you've let him manipulate you. It's not about appeasing him, it's about being the adult even when he's not.
Set up that co-parenting app or only answer via email, but do not text him back. He won't like it but you are doing what's best for you, first!
Remember, you're not trying to control him (he may keep texting you!). You've decided how you want to live your life and you're not letting his anger or his demanding, insistent bullying and harassment sway you to do anything differently than you want to do things. Yes, he'll call you "controlling" (so am I!) but that's just another one of his tactics to get you to back down and do exactly what he wants!
4. Don't Take Responsibility for Their Problems.
Over the years coaching women, I have heard this over and over. The ex-spouse needs something from the ex-wife. She knows where to get the needed papers or how to get them, so she does the work for her ex-husband, who is supposed to be co-parenting. This might seem like your responsibility but it's not. He can call the school to get a progress report or ask the teacher (make sure he has this information unless there is a restraining order). And he can contact the county in which the child was born or where the divorce took place for that birth certificate or the final divorce agreement.
When he's a bad parent and doesn't contact his child or doesn't show for visitation, don't make excuses, apologize for him, or lie to your children (I made this mistake myself with my older children, they still blame me instead of seeing the truth). Instead, tell your child that you love him or her and you're sorry they are having to experience this. Listen to their feelings, teach them how to cope, and be honest with their dad about how this makes them feel. They may not feel comfortable speaking up now, but you are preparing them for the day that they are ready to speak their truth, even if the manipulator doesn't want to hear it.
5. They Ruin Relationships, Not You!
Manipulators don't stay in relationships with those they can't control. The manipulator will not like this "new you" when you're no longer easily manipulated. Manipulators only keep willing scapegoats around! They may give you the silent treatment or tell you that you're ruining the relationship by not doing what they ask or giving them what they "need". But, again, these threats may have worked in the past so they continue to try them hoping this time it will work again.
This disillusion that the manipulator can still control you, could cause them to stop all communication. They either think some time apart will help you to see they are right and you are wrong or they may realize you're of no use to them anymore. He or she moves on to others who can be manipulated. Either way, this is not your fault for not conforming. Don't allow this tactic to persuade you to go back to your old people-pleasing ways just to have that relationship, no matter who it is.
I promise you, it's not worth the stress, anger, and resentment in your heart. You deserve to be loved and cared for too… not to be manipulated.
Who is/was the biggest manipulator in your life? Have you been able to break free from manipulation? How do you still struggle to escape the manipulator's tactics?
God bless you as break free from manipulation,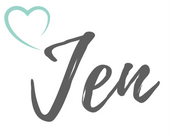 Related Posts: