Feeling guilt and having second thoughts during and after divorce is a big struggle that women deal with. Almost every email I receive has at least one sentence saying something about this topic and how hard it is to deal with.
When the woman files, she often feels that she has done so too quickly or without good reason. What if he wants to come back? Maybe he's telling the truth. What if this other woman is "just a friend"? What if I wasn't really experiencing abuse? Maybe it wasn't really that bad. Does God hate me for quitting my marriage?
When the husband files, the woman might feel as though she hasn't done enough to "keep her husband" or save the marriage. Should I have done more, loved more, or prayed more? What if he'll go to marriage counseling? Does God hate me for not trying harder?
This may sound crazy but these feelings are very common for divorcing and divorced women.
There seems to be a social norm that says it's the wife's responsibility to keep the marriage together… for life. We're not supposed to be "controlling" yet we're to control the entire marriage and fix any problems that come up. We're to always make sure we never get to the point of divorce – divorce threats are how he remains in control. Look at most marriage blogs, written for women, and you'll read how to "keep your husband", "keep him happy", and "divorce-proof your marriage."
In most cases, these types of articles are helpful for some marriages. But when there is any abuse in the marriage, the husband will use this advice to abuse and control the situation even more. And when he wants to seek another woman, he now has the perfect excuse because she was "not keeping him happy."
I even receive emails from mothers of adulterers who try to convince me that "her son is not an abuser" (I think she read this article) and that it was his wife's fault (her daughter-in-law who she clearly hates) that "he had to have an affair" because "his wife was not cleaning the house" or "providing the amount sex that he needed." I just laugh, roll my eyes, and put those emails in the trash can, where they belong. (Unsubscribe me from your dysfunction, please! Ain't no one got time for that!!)
Not a joke.
Have you ever seen the wedding cake topper with the bride dragging the husband down the aisle? That may seem funny to some people. But after what I've experienced, I don't think it's a funny joke at all. That was the "joke" at my wedding after someone painted "Help Me!" on the bottom of my (former) husband's shoes. Everyone laughed but me.
Especially now I see how dysfunctional the idea really is. If my (ex-) husband didn't feel that he should marry me, if he felt drug down the aisle, then he should not have asked me to marry him. The healthy thing to do would have been for him to assertively say he really didn't want to get married or be married and break things off before the wedding. But obviously, that's not what happened.
We both willingly got married! No one forced the other! Yet, even after we were married he was still looking for relationships with other women – which pretty much continued our entire marriage. I could not control that. And because of his serial adultery, our marriage ended in divorce. When I was having second thoughts, I kept that bigger picture in my mind. The damage was just too great to try to repair – especially since he was unwilling to do any of the repair work. And I couldn't realistically "fix" everything on my own – no matter what all those marriage reconciliation blogs say.
Was your relationship healthy? Could it ever be?
This is how I started to process the thoughts that ran through my head. Was my marriage ever really healthy? Was there a time when I was free to share my thoughts and feelings? And were they accepted as just that, my feelings, and not a personal attack?
Has there been a time when I was able to share ways that we could improve our marriage, beyond just having sex – to satisfy his desires? Was I heard? Was I appreciated? Were my boundaries respected? Was I able to be autonomous from my husband without him feeling threatened?
After I thought about these things, I realized there was never, ever, not even one time in our entire marriage that he sat me down and said, "Jen, I'm hurt by your words or actions today and I want to see if we can work this out." That kind of conversation never happened!
Instead, he would attack me with all the things I did wrong the exact minute I said I was hurt by something he had said or done. Any issues we had were never resolved because there was never a solid foundation of healthy communication. There was no respect for me as a human being, with feelings, needs, and wants. For that reason, it was never healthy and more than likely never could be.
Conscious uncoupling.
This is a phrase being thrown around lately, which only makes those of us who divorced after a horrible marriage, feel guilty about how things turned out. In order to divorce without dysfunction and major conflict, both parties need to be relatively healthy people – willing to not abuse (including financially) or try to hurt the other person. In cases of narcissism and abuse, the abuser just cannot participate in a healthy way.
I don't often hear from women who are happy with their divorce and feeling fine to walk this divorce journey – getting alone with an ex-spouse. There could be many reasons why these women don't feel the need for help from someone like me or my ministry. They could be in denial that she's feeling any hurt or pain. She might have someone else already lined up to move on with, so the divorce is just a speed bump to her next marriage. Or it could be that grieving and healing have already taken place in the last years of the marriage, and now she's just looking forward to her life free from the burden of marriage.
Whatever the case may be, for someone else who's not experiencing divorce the same way you are, don't let their journey affect yours. We all heal in our own ways and in our own time. Any feelings we may have or experience are ours to feel, work through, and heal. There is no right or wrong way to walk this divorce journey.
Get past the second thoughts.
So how do we get through? Try to remember that most times we'll romanticize our past relationships when we're feeling lonely, even convincing ourselves that we miss our spouse. Most times we're only missing the good times, or what could have or should have been (things we need to mourn).
Many movies have this same sort of storyline – two people fall in love, go opposite directions and then realize they really need each other and come back together, living happily ever after. It makes for a great story but it's not real life. Thinking that it could be can cause the imagination to run wild into thinking reconciliation is possible when it's probably not a great idea at all. Be realistic with yourself.
Has he changed? If he has you will not miss it, I promise! It won't be a small little glimpse of hope (don't get addicted to hopium – read Chump Lady to detox) but a huge billboard sign telling you that he's a changed man – which is very rare. He won't find someone new and decide that she is better and worthy of his change – although it may look that way temporarily. He's shown you who he really is… that's who he will always be!
If you met the person you married, knowing what you know about him, would you choose to date and marry this guy? If not then why would you go back to that, if you wouldn't move forward with that kind of man? Get healthy instead, have higher standards, and go on to live an emotionally healthy life.
How are you or did you overcome those guilt feelings or second thoughts?
God bless your healing journey,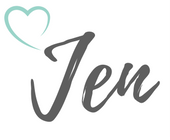 Related Posts: