Year two after my divorce, one of my goals in healing, was to learn to be more authentic and a strong woman. Emotionally healthy people are authentic. I wanted to be that! Fearlessly authentic, actually. I knew it would be hard work to learn this new way of living, but I really wanted to change. So I set my goal to do it that year.
I had spent so much of my life trying to please other people. I had become everything that others wanted from me… or for me… I was no longer myself (if I had ever really been myself… I am not even sure). Instead, I had become their version of me.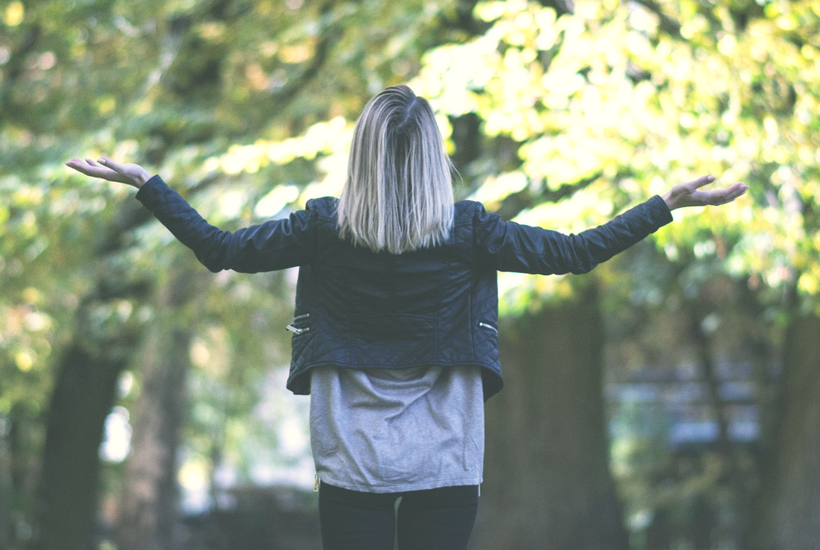 Sadly, I also didn't feel much acceptance from too many people either… especially since I was always just trying to make everyone happy.
But I'm an imperfect person, with faults and flaws, I failed so many times! I was never good enough.
I was often intimidated to confront these people because then I would risk them leaving me, being upset with me, or it starting a crazy conversation that never ended well. This happened a lot! I had become everyone's scapegoat. With the threat of, I will abandon you if you do not take the blame or be everything I need you to be.
That is a horrible way to live.
I felt sick a lot of the time. And I rarely really took care of myself. Not much peace in my life. And I was probably depressed.
When the past becomes the "normal."
During my marriage and before, these toxic, dysfunctional people took my words and twisted them to fit their own agenda. Most times to fit their own thoughts or actions of themselves. They would just take a phrase or a couple words straight out of context, then use those words against me. They did not try to understand my heart or where my words are coming from.
I received no compassion for how I might be feeling… well, about anything.
Because of this, I often felt the need to explain myself… a lot!
Abuse victims often do. We also defend ourselves… which often comes across as angry and defensive. Most times even when we do not mean to be or even need to be with the healthy people of this world. We defend even the simplest things.
We just don't know how we are supposed to be most of the time because we are so wrapped up in other people's lives. This becomes our "normal"… and we carry it with us everywhere we go.


Authentic Future.
What happens when you start to change and become a more authentic woman?
In your learning and growing to be your authentic self, people might leave. They might not like the new, authentic you.
The people who do not want to see you change will be upset or rage. You were the person they wanted you to be for so long, that change might mean they do not have that control over you any longer. You have boundaries and self-respect.
Then the blame and scapegoating will be ramped up a few octaves.
Why are you in such a bad mood? What did I do?
How could you do this to ME?
Why are you treating ME so poorly?
These are all comments to try to get you back into the old, easy to control woman that they used to know, to continue to abuse you. The person that was everything to them and more, without your own feelings, without your own hurts, and without your own needs. That's why there is no self-care.
That kind of person is a people-pleasing doormat.
You're not that person anymore! Neither am I!


Freedom from guilt.
Walking in our freedom in Christ and authenticity means we do not have to worry about executing everything perfectly every single day. We are still growing and doing your very best. That is good enough. It has to be. We have no guilt about it being any other way.
Give yourself permission to be real, raw, and emotional. (I do too!) That does not make us flawed… that makes us authentic. You have permission to be that person… even if the people in your life do not want you to be her.
And as you become more authentic you are growing in the truth about yourself. The true person God created you to be. The person He wants you to become. His daughter.
True to yourself and true to your relationships. We all need strong relationships where we can be honest. Honest with each other and honest with ourselves.
We do not have to bend to fit anyone's idea of what we should be to them. And it means that we do not have to worry about what others think about us for having boundaries and being authentic.
I believe, those who are meant to stay in our life will see the assertiveness and then respond in a healthy way while appreciating our authenticity.
Peace.
Through our authenticity, God is trying to make something beautiful.
There is a peace in that growth and I see myself becoming more of a pure entity of God every day.
I am also learning that I have value and worth, even as a "divorced" woman.
For a long time, I thought I would need to be married to do ministry. But now I know I can minister to women right where I am in my walk, growth, and authenticity. Marriage not required for that.
Those who are ready to hear what I have to say (God's prophetic encouragement) it will listen. I don't worry about those who don't… or who are not ready for it.
For now, my main focus is the work that God can do through me. Helping and healing others.
Sharing my story to encourage you in whatever you are going through.
While being authentically… me!
There is a peace in knowing I do not have to please anyone but God. 🙂
How are you growing into the authentic you that God wants you to be?
May God bless your healing journey,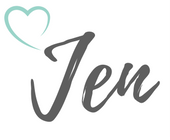 Book Recommendations: