All throughout my marriage, I prayed for peace. I was emotionally tired from the continuous mind games, the constant deception, and trying to keep the marriage alive when it had been dead for years.
I just was so ready to surround myself with people who treated each other with care and concern, and kindness and respect, like I had experienced before I married. Divorce became the answer to those sorrowful, lonely nights lamenting to God to bring the peace back into my life.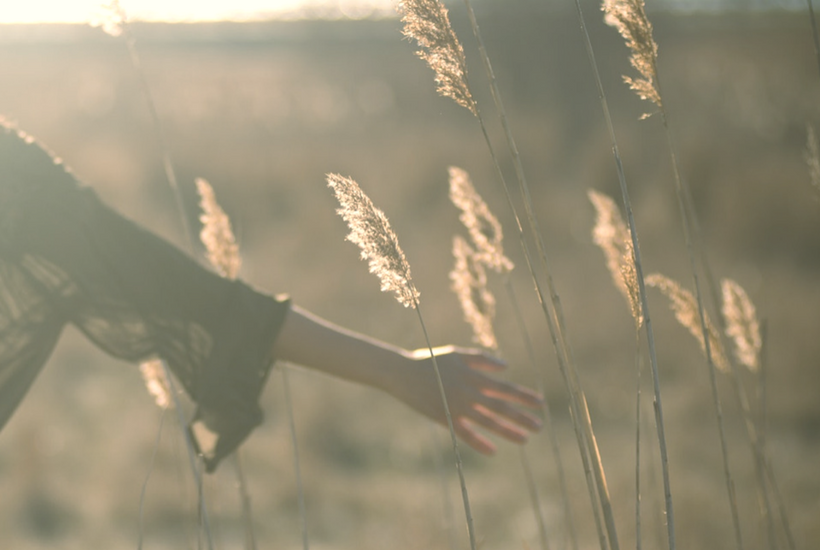 I share in my book, You Can Survive Divorce, how our relationship with God needs to be at the top of our priority list in order to find eternal peace.
Since my divorce, I've learned that I can't change anyone but myself. But I can make the needed changes in myself to live in peace despite how others still choose to behave.
6 Steps to Finding Peace
1. Learn boundaries.
I know I'm repeating myself when I say that boundaries are limits you place on yourself to live in peace for yourself and with others.
Boundaries define us. They define what is me and what is not me. A boundary shows me where I end and someone else begins, leading me to a sense of ownership. Knowing what I am to own and take responsibility for gives me freedom. – Dr. Henry Cloud, Boundaries
Every single relationship, including your children, your mother, and even your ex-husband, need boundaries. Learning boundaries not only leads to peace in your life, but it teaches you to understand that other people deserve to have their own boundaries as well. We all need boundaries to live in peace.
If possible, as far as it depends on you, live at peace with everyone. – Romans 12:18 AMP
Relationships without boundaries are not only unhealthy, but those relationships can be the biggest source of stress and frustration because they lack respect for each person's individuality. I don't have the freedom to be myself in a relationship with someone who doesn't understand how I feel and what I will allow and not allow in my life. I feel the disrespect when they criticize my feelings, my limits, and reasoning for why I do what I do.
2. Get emotionally healthy.
This is the work you do on yourself to accept your past, embrace your future, heal all of the hurts, become assertive, and able to distance yourself from anyone who doesn't fit into the new healthier life that you're creating. This includes those people without boundaries (because those without boundaries in their own lives are upset with people who do have them).
We can't manipulate people into swallowing our boundaries by sugarcoating them. Boundaries are a 'litmus test' for the quality of our relationships. Those people in our lives who can respect our boundaries will love our wills, our opinions, and our separateness. Those who can't respect our boundaries are telling us that they don't love our nos. They only love our yeses, our compliance. 'I only like it when you do what I want.' – Dr. Henry Cloud, Boundaries
Become a strong woman and don't allow yourself to be mistreated by those who disrespect you. When you become emotionally healthier, you teach people how to treat you. And you're better able to spot unhealthy and unsafe people rather than seeing them as "normal." Emotionally healthy people have healthier relationships that fill their life with peace rather than more grief.
3. Accept the path before you.
As you work on your emotional health, you'll be better able to handle the tough struggles that come with being a divorced woman. It is not always easy! People won't like to see that you're in pain and there is no easy button through that pain, the healing, and growing you're doing. But you need to accept the path that walks right through all of that. No more brushing things under the proverbial rug hoping things will solve themselves!
Accepting the path as a journey that needs to be taken, allows you make the needed changes and seek out help along the way. As you embrace this time, God will send you the right help along the way. He'll guide you and support you. You'll feel His presence and be reminded you're on your way to healing after divorce.
Trust me… this is the best path to be on!
4. Make your home a safe haven.
This is where you say, what is peaceful is allowed to come into my home or my life. And what disrupts my peace or the peace that I've created, needs to stay out. You get to decide what those limits are – your boundaries. The gatekeeper and the peacemaker (not peacekeeper) is you with all the decision-making power over your life.
God blesses those who work for peace, for they will be called the children of God. – Matthew 5:9 NLT
You should know at the end of the day, you can go home to your "safe haven" remove all the masks and be yourself, feeling the pain, working through the past and trying to heal. You should feel safe to be who God created you to be, your authentic self. Not mean and nasty to others (not using the "hurting people, hurt people" excuse) but really just resting at Jesus' feet (like Mary) and soaking in His presence.
5. Actively work through the pain and grieving process.
As you accept the path, walking through the pain and grieving process, you have to make a commitment to stick to it until the end… or through to the thriving life you deserve after. Don't allow yourself to get distracted with rebuilding or dating too soon (read my iBelieve article: 5 Things that Can Distract Us From Healing After Divorce). Too many other things will try to gain your attention, but you need to remain committed to this divorce healing journey.
This may mean you seek out a counselor or mentor to walk with you, allowing you to process through everything that you've experienced, seeing through the abuse fog, grieving the losses, and learning how to navigate your life in the future.


6. Rebuild your life.
Rebuilding is the fun part of this journey… after you've walked through all of the hard stuff. Really, it is! It gives you something to look forward to. You're grown and learned all the needed information to protect yourself from the same types of relationships and further abuse.
You now get to decide what you'll do with this new found freedom. Where you want to go and what you want to do with your life. No one can hold you back from your divine purpose and destiny. Inside of God's will is the safest, most peaceful place to be. Once there… you'll never want to walk outside His will again… for anyone!
Through this entire journey, you rely on God to walk with you, while He's showing you that you can trust Him – He keeps His promises. It's a beautiful cycle that ends with a close relationship with the only One who can give you unconditional love. And you've gained much healthier ways of living and relating to others that will keep you at peace with the world… until God comes to bring you home.
Where are you in the journey to healing and finding peace after divorce?
God bless this healing journey,