My friend, Pastor Curtis Alexander, was willing to share a male perspective on the topic of waiting to date, healing, and life after divorce. I think this information is very valuable for us females who are walking the path of surviving and thriving after divorce.
Pastor Curtis is an Assistant Pastor and accomplished musician for a church in The Greater Toronto Area (Canada) while leading a singles ministry, Christian Singles On-The-Go.
Today, Pastor Curtis is going to answer a few of my pressing questions about when to start dating after divorce. He has been such a great Christian Brother to me, through my 5+ years of healing, that I knew anything he had to share would help us all to find healing from our Savior, during and after divorce.
Thank you again, Curtis!
What have been the benefits you've seen from waiting 5+ years to date, after a divorce?
After my divorce (due to being abandoned), I actually did not date any women for almost 7 years. I chatted with a few online but did not have any real kind of meeting that could be considered "dating" in that time. That's a long time. I needed a lot of healing, and that is a key reason why any divorced person should wait a while before dating. I had to seek the Lord and let Him do a new work of healing and forgiveness in my heart. It was a long slow process, but that does not mean every person is the same. And I would never impose a time limit on people in my singles ministry… I avoid telling them they must wait 7 years before dating again. I try not to place a hard number on it.
Instead, I teach singles to wait for a long enough time for three benefits to occur:
They deepen their relationship with the Lord Jesus and experience His love and acceptance in a powerful new way that would not have been possible in the old marriage, or in dating someone new. God has a special and amazing way of manifesting Himself to the brokenhearted.
They are experiencing peace of mind and their mind is no longer entangled by their past marriage. We are not making new decisions based on past hurts but based on the leading of Jesus Christ, with a clear heart and mind. The bitterness has been purged.
They have had proper time to grieve the loss of a loved one. In this case, the "loved one" is the marriage itself. Divorce is a loss like death, therefore it requires a mourning process, through which the Holy Spirit can work. But every person heals at a different rate, so again, I try not to tell people that it has to be 5 years or 7 years. Maybe God gives them a complete healing and release from loss after three years or two years. Anything is possible with God! The key is that we must wait some period of time. There is no condemnation on those who do move on in a healthy manner…. and if 5 years is how the Holy Spirit is leading you personally, then follow Him. It ultimately comes down to the Lord's times and seasons.
What do you see as the disadvantages to dating too soon?
Well first off, the divorce must be final, not in process. Too many Christians start dating again while still married. Separation is not divorce. If your divorce isn't final yet, you aren't single yet…. you are still married. If we are to be consistent with Jesus and follow His Word, we must not date anyone who is still legally married. We should respect Biblical marriage as God's sacred institution and, as such, refuse to encroach on someone else's marriage. We should refuse to be unfaithful to our spouse even if the divorce is being processed in court.
Aside from that, the biggest disadvantage of dating too soon (assuming the person is legally divorced now) is entanglement. We are too easily ensnared with the wrong people when we cannot think clearly and Biblically. Newly divorced Christians can sometimes be in so much emotional and soulish pain. We can be desperate to avoid loneliness, we are looking for a quick fix to ease the pain of rejection and abandonment and/or unfaithfulness and/or oppression.
We long to be loved again, and in dating too soon, we miss the greatest Love of all, the Lord our God. God is Love and His name is Jesus Christ. Divorced people need to start at home alone, spending time with Jesus Christ, the lover of their souls. He is a true healer, and I speak from personal experience. If He can heal me without the use of dating, He can heal you without the use of dating as well. Another big disadvantage of dating too soon is that we might be missing what God wants to do with our singleness.
What have you learned about marriage and/or singleness while remaining single?
I have discovered that singleness is sacred because of Jesus Christ, who lived as the ultimate single man on earth. I have learned through the extensive study of the Word of God that singleness is both a gift (1 Cor. 7:7) and a season (Eccl. 3:5b). Marriage and singleness are both seasonal gifts and both are holy in Christ. Singleness is not for you or for me… it is for the "things of the Lord". (1 Cor 7:32).
What are the things of the Lord? Well, we see what Jesus taught: He taught that we should be preaching the Kingdom of Heaven and repentance and remission of sins. He taught that we would be part of His churches. So if we are single, even just for a season, we should be using that seasonal gift to serve Jesus the best we can, as the Holy Spirit leads us. Take me for example, 5 years after the divorce, my church approached me and asked if I could lead a monthly Christian singles group. I prayed about it and agreed fairly quickly. The Lord's anointing on me when I teach singles how to live meaningfully.
I don't discourage marriage but I also don't put pressure on people to get married. Jesus allowed His disciples to get married or live as singles. The key is, to put Jesus first in all that you do. And if you don't get married, that makes it easier to put Jesus first! I reject the idea that singleness has to be a lifetime gift. A few individual Christians do have a long-term gift of celibacy. I can tell you, and I am sure many will relate to me, I do not! But that does not mean my temporary season of singleness is not a gift. It is! The moment you are divorced, you are in a new season, and a gift will emerge from the ashes of loss. As rough as it seems at first, God can and will turn all things for good if you love Him and listen to His call on your life. My theme verse for my group "Christian Singles On The Go" is 1 Corinthians 7:17. As the Lord calls each one, so let him walk.
Anything you'd like women to know about singleness or dating after divorce?
Speaking as a Christian man to a predominantly Christian female audience, I would like to offer some encouragement:
You are loved and complete in Christ, with or without a husband. Only seek to enter into dating after you are secure in these Biblical truths. Search the Word and pray diligently. Discover these things for yourself, as I did. This may take a year, maybe 5 years. But give yourself plenty of time alone with Jesus, and spend time weekly in a local church also.
Your worth is far above rubies, regardless of what your former husband did or did not do. Christ is who gives you value. You are worth His sinless Blood. He paid it all for you. So don't compromise your Christ-given worth and settle for an ungodly man.
Single Men of God do exist, and they do want and desire godly dating boundaries. Sadly some women proclaim Christ but they seem to lack some boundaries, and I think it may be because they don't realize who they are in Christ, and how much they are worth in Christ.
Men and women both continue to have physical, emotional, and soulish needs, even after divorce. Therefore, don't be too afraid to move on. God will let you know when you have healed enough to begin wisely letting someone new into your life. We may not feel ready, but if we hide for too long, we begin to harden to the idea of finding a new spouse. We endanger our hope of marital love and success. Don't be extreme in your view. Be balanced.
In other words, walk straight down the middle of the road, and avoid the two ditches on either side: one ditch is "legalism". In this case, legalism would forbid and kill any desire or hope to remarry. You risk becoming stone-hearted.
The other ditch is: "license". License is dangerous because you don't exercise proper discretion in dating and fail to uphold personal and Biblical boundaries in dating. Somewhere in the middle of the road, there is room for two lanes: those who choose to marry in a healthy fashion, and those who choose to remain single in a healthy fashion. Jesus is the Way in which we travel.
Jesus told him, "I am the way, the truth, and the life. No one can come to the Father except through me. – John 14:6 NLT
What do you think of Curtis's perspective? No matter what you think about dating, now or in the future, I hope this helped you with your healing today, in your current stage. Feel free to leave a thank you note for Pastor Curtis, or ask him a question, in the comments below.
God bless your healing journey,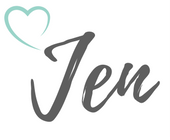 Related Posts: