Grace carried me here and by grace, I'll carry on. – Unknown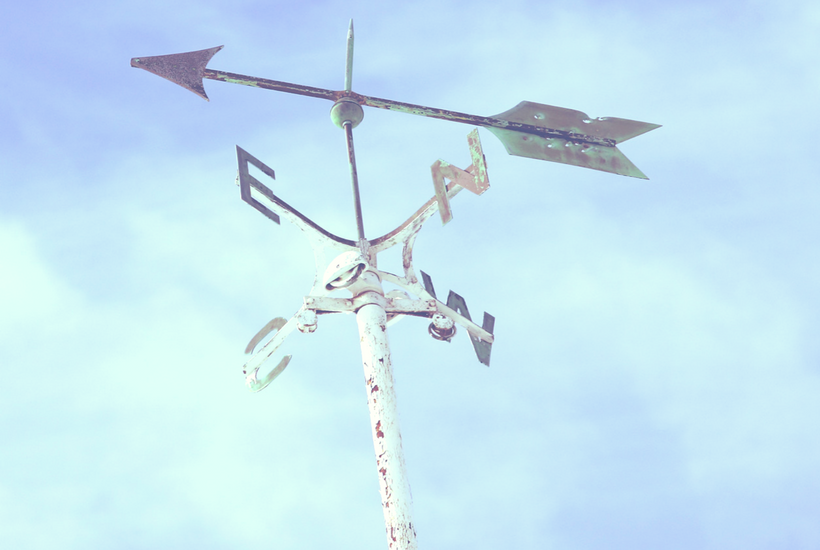 Ask any longtime divorced Christian woman how she made it through her divorce, she'll probably tell you… that by the grace of God… and one day at a time she somehow made it through those first rough days (or years for some) after divorce.
That's exactly how I made it though.
With a few other things thrown in the mix. Things that I believe are necessary to healing and moving forward with life after divorce.
By grace…
And that's how you'll make it too.
If God has brought you to it, He'll bring you through it.
(Another one of those sayings that I had to remind myself of on the really hard days. I talk about that in my Surviving Divorce Road Map series of emails. Not getting those or didn't get them when you signed up? You can join that list here.)
Have faith in God's healing and timing.
In Mark 5 (verses 21-34) we read about Jesus healing a woman at the very second that she touched His robe because she had faith. Although our divorce healing won't be that instantaneous, Jesus still holds the power to heal us as well.
For she thought to herself, "If I can just touch his robe, I will be healed." Immediately the bleeding stopped, and she could feel in her body that she had been healed of her terrible condition. Jesus realized at once that healing power had gone out from him, so he turned around in the crowd and asked, "Who touched my robe?" His disciples said to him, "Look at this crowd pressing around you. How can you ask, 'Who touched me?'" But he kept on looking around to see who had done it. Then the frightened woman, trembling at the realization of what had happened to her, came and fell to her knees in front of him and told him what she had done. And he said to her, "Daughter, your faith has made you well. Go in peace. Your suffering is over." – Mark 5:28-34 NLT
Like I've talked about before, we must go through each of the seven phases of divorce recovery and work on healing our hearts after divorce if we're going to be healthy and attract healthy people to be in our lives. We must heal in order to live in peace after divorce.
Faith in God is what will bring us through and heal our hearts, in the timing we need for our unique set of circumstances.
Many times I've read or heard that it takes one year for every three years of marriage to fully heal after divorce. Personally, if I hadn't already hit that measure of healing, I will this year in December — the month in which I was officially divorced.
Although I agree with that calculation (and 3 years seems to be the sweet spot), I don't often put a set time on healing for anyone, including myself. I know my children are not healed, and that hurts me as well. If things (or people) had been different, maybe we'd all be healed and things would look less dysfunctional. But through this divorce process, I've learned that I can only control myself and my own healing. We can't force anyone to seek help or get emotionally healthy at any point in life… especially not after a divorce.
All we can do is have faith in God for our own healing and trust Him with His timing or purpose in the healing of others. (Maybe they need to go around that mountain a few more times, experiencing the same thing over and over again, to get it. Who knows, right?)
If you love them, you give them grace — and boundaries! (Because love is respecting boundaries.)
Accept the path before you.
Divorce acceptance doesn't come easy for most. The mainstream idea that all divorced women are throwing a "farewell party" on the day of their divorce is final is not common in the Christian community – from what I've seen and heard.
I think most people struggle with getting past the shock that their marriage is in fact over. I think women are still mourning what they thought they had… while having a hard time accepting what is the truth about their lives and/or their situation. I believe that's okay!
I'm not trying to pick on anyone (those who know me well, know my heart) but this lack of acceptance is very evident in the "standing for our marriage covenant" groups of people out there. The ladies (and gentlemen) who choose to halt their lives waiting for a husband (or wife) to come back to them after a divorce is finalized… and even after their ex-spouse marries another… are not moving forward in their lives or their healing.
In my own experience (because I've been that "stander" — not any longer), this leads to abuse inside of the marriage! (Abuse is only ever the abuser's fault — there is no justification for abuse — but having no standards, limits, or boundaries for what you will and will not accept in your life, enables abuse to start and/or continue. You need to know you deserve better even if that means you experience divorce.) And most times more adultery as well.
Hear my heart when I say, I do not believe that God wants that for anyone!
Just like He took the Israelites back from their oppressors, I believe God takes women back from their abusive (including adulterous) husbands. (Did you see my YouTube video about this subject?)
Our jobs are to accept that path before us and walk in our freedom (with patience). Even if the good Lord takes us through the desert wilderness first… on the path to surviving divorce.


Have patient endurance and concern for yourself.
As you move forward in your healing, accepting God's grace and purpose for everything that has happened, you must have patience during the trials you will be facing.
When I searched "patient" in my Bible, I found many verses that talked about having patience and endurance while we wait for God's promises (Romans 15:4, Hebrews 10:3, James 1:12). And His timing.
In everything we do, we show that we are true ministers of God. We patiently endure troubles and hardships and calamities of every kind. – 2 Corinthians 6:4 NLT
Paul and Timothy go on to say (in that same chapter), "For we are the temple of the living God." (verse 16).
If were to walk this path of divorce with its many trials and tough days, then we must take care of our body, the house in which the Holy Spirit lives. Love ourselves as much as we love others. We rest and save our strength for the most important battles. We realize that we must put on our own oxygen masks so we are better able to take care of others because feeling depleted is not God's purpose for our trials.
He wants you to seek Him, draw near to Him, feeling and accepting His love, and have faith that after He heals you He will use it all for good.
He wants you to become the authentic you. He wants to take all of the broken pieces and create a masterpiece.
What if the journey is not so much about undoing a marriage but about unbecoming everything that isn't really you, who God created you to be? And the point of all of this is to put you on the path to which you belong?
Knowing that… accepting that… with grace. God as your anchor.
This hope is a strong and trustworthy anchor for our souls. It leads us through the curtain into God's inner sanctuary. – Hebrews 6:19 NLT
Sometimes, like in my case (and from other divorced women I've spoken to)… life can be better in spite of divorce. Even if we feel there might be the shame that comes out of a "Christian divorce" God wants to redeem your life and use everything for a purpose.
[socialrocket-tweet quote="'Grace means that all of your mistakes now serve a purpose instead of serving shame.' – Unknown" tweet="'Grace means that all of your mistakes now serve a purpose instead of serving shame.' – Unknown"]
How are you navigating?
May God bless your faithfulness in this journey,