Divorce is NOT contagious!
That would have to be divorce Myth #1… divorce is passed from one person to another by being close to someone who is divorced. False!
No one wants to go through a divorce. Many Christians try to divorce-proof their marriage. Have you seen Pinterest lately? Or is that just my feed?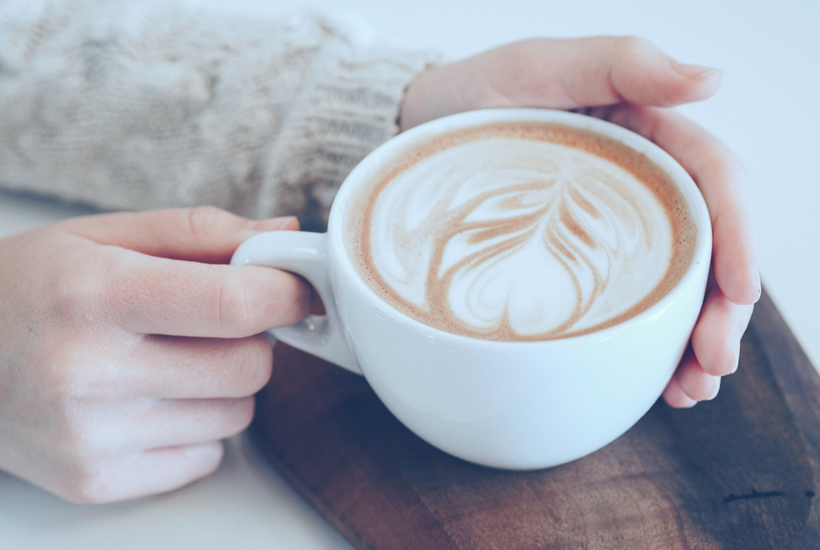 Furthermore, most divorced women (or at least the ladies I talk to and am friends with) would never wish divorce on their worst enemy, so why would they want their friends to experience divorce as well? We wouldn't! Even when ladies come to me asking if they should stay or leave a marriage, I never give them a blanket statement to just divorce. I'm not pro-divorce just because I blog about it. I'm pro-marriage when it's healthy and blessed by God.
The facts are that 50% of our country, even (although statistics say mostly non-devout) Christians, are getting divorced these days. I just write and mentor to help those who had no choice but to divorce – for whatever reason.
Sitting next to a divorced woman and her kids in a church will not cause you to divorce, so please stop treating divorced women like we're contagious. (Or going to steal your husband.) We're not!
Myth 2: Divorced women are unhappy.
Have you ever noticed on Facebook when a divorced woman starts dating or gets remarried that all the comments say the same thing? "You look so happy!" "You deserve this!" (Meaning happiness.) "I'm so happy for you!"

One of the (many) reasons I don't want to date or remarry, or even share any information publicly is because I don't want to hear that! (If you know me personally, please take note! 😉 )
I'm already happy, as are a lot of single (divorced) Christian women that I know. We don't want to date or remarry out of loneliness or unhappiness, looking for someone else to make us or keep us happy. And we certainly don't want that expected of us. (Don't you just love the dating profiles that read, "I want someone to make me feel, as happy as I make her feel." YUCK!! Bleck! Give me a break!?! No thank you, narcissist!)
Happiness comes from within. And two unhappy people cannot make for a happy marriage. That's why I talk about healing your heart first before you ever consider dating again. I'm not against remarriage, remember I'm pro-marriage. But I am against marriage for the wrong reasons and/or to cover sin… that just leads to another divorce.
The fact is divorced women can be happier, after divorce, with peace in their home and in their lives.
[socialrocket-tweet quote="Some divorced women are happier after divorce. Don't believe the lies!" tweet="Some divorced women are happier after divorce. Don't believe the lies!"]
We may not have wanted the divorce in the first place, and most of us were not celebrating on the day the divorce was final with some kind of weird #divorceselfie but a lot of us are now happier years after our healing and acceptance of this path called divorce.
We don't need a spouse to complete us, as we're happy and complete with God as our Husband – Provider, Protector, and Co-Parent to our children.
Myth 3: Kids will adjust.
No! No, they won't. They may be healthier because an abusive (or adulterous or alcoholic) parent left the home but most kids won't adjust. Do they adapt? Maybe. But often times kids carry their divorce wounds into future relationships… unless they are given specialized help during and after the divorce.
Tons of studies are being done these days about the effects of divorce on children. Sadly, the studies show that children from divorced families have more interpersonal conflicts and long-lasting problems than those whose parents remained married — but were emotionally healthy, as well.
The optimal situation would have been that the abuser, adulterer, or alcoholic, to seek help for his issues and then get well so that he can save his marriage or at least stay single to try to heal his kids. I've seen several Christian men do this when they saw the pain that they caused their family. Or never become one of those things in the first place by turning and repenting from sin. If it was a mental illness that caused those actions then he should've taken steps to seek help before turning to addiction, abuse, or another woman, trying to solve the problem.
But since we can't control anyone but ourselves, we can take all measures necessary to help guide our children through their healing after divorce. (Another reason why I'm not dating, I care more about my children than myself! I'd love to stop the cycle of abuse and divorce in my family's legacy – and that of others. Who has time for dating with all these more important things to take care of, on her plate?)


Myth 4: Second marriages are always better than the first.
False! Did you know the success rate for a second marriage is something like 30 percent, especially if children are involved? Step-parent families have additional problems with the first marriage making them higher risk for divorce.
The two main reasons second marriages fail are because, one, kids want their biological parents to be together and they'll try to cause division between the parent and step-parent. If it's not intentional then there is at least the underlying tug-of-war for attention. The previously single mom (or dad) has to divide their time between the marriage and giving attention to their children. This can be hard to juggle for many. And if those kids are having a hard time adjusting to the divorce, all the more problems will be brought into a second marriage.
And two, when the parties don't take the time to work on their own emotional issues, especially if those issues (adultery) were what caused the first marriage to dissolve in the first place, then they're just carrying that emotional baggage and unhealthy habits into their second marriage.
(I'm sorry affair partners, but your marriage started on shaky ground – lies, and deceit – the survival rate is very low. Even if you do somehow manage to hold it together, trying to prove everyone wrong, the chances of it being a good marriage are even rarer. One of you is likely to cheat because the trust was never established, with no solid foundation, but I'm sure you already feel that uneasiness every time you argue or when the other person is away.)
No matter what the reason for the divorce was, all parties need to fully understand why the first marriage failed so that they can prevent the second divorce before it happens. People tend to repeat history until they figure out, why and what they need to do to stop participating in the cycle of dysfunction. And even then it can take years to heal.
Furthermore, with all of the pressure to "move on" after divorce (into the dating world and on to remarriage) who has time to work on their own issues?
I really think we need to make time… or we may just repeat divorce!
Myth 5: Can't help who we fall in love with.
False! You didn't "fall" in love. I no longer believe that lie. Love is a choice. And sometimes the most loving thing you can do is walk away from someone – especially if they're controlled by sin, dysfunction, or evilness.
Personally, I'll be more willing and able to walk away after one act of adultery, understanding that it's a sign of abuse than I ever was in my twenties. Having boundaries and not enabling someone's sin problem to continue is what I've learned from my divorce. I'm better prepared and educated to see the red flags from the beginning than I've ever been in my life. And I will not accept anything but God's best for me because I know that no matter what God walks with me and He wants me to flee from all sin or oppressive relationships.
I share this so that you know you can do the same too! You deserve better!
God loves you and He wants you to be loved in the "1 Corinthians 13 love" way.


Myth 6: God Hates Divorce.
Yes, in some versions of the Bible it says "God hates divorce"… BUT… in other versions (mainly the New International Version; which is a well respected and accurate version) it says, "The man who hates and divorces his wife… does violence to the one he should protect." God wants to protect women!
This is REALLY what Malachi 2:16 means especially after understanding the entire chapter as well as the culture during the time it was written. This is always important when understanding what God really means in certain Bible messages. Divorce was hurtful, especially to women, who couldn't support themselves during the time–the only choices were to return to family or become a prostitute (there were no jobs for women). This is still true today; women still usually suffer the most.
God hates abuse and adultery, all the things that cause divorce; not the act of divorce. He hates that men make choices to send their wives away to marry another wife or abuse their wives so that have to leave. He hates everything about divorce, as we should too. But He does not love the institution of marriage more than His children. This is the most important message!
More on that in a few upcoming blog posts about what the Bible says about… anger, divorce, remarriage, and whatever else you want to know about. Check out posts about what I believe.
Are there any other myths that you believed and now know differently?
Walking with you on this divorce journey,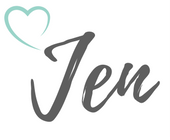 Book Recommendations: