Imagine yourself as a living house. God comes in to rebuild that house. At first, perhaps, you can understand what He is doing. He is getting the drains right and stopping the leaks in the roof and so on; you knew that those jobs needed doing and so you are not surprised. But presently He starts knocking the house about in a way that hurts abominably and does not seem to make any sense. What on earth is He up to? The explanation is that He is building quite a different house from the one you thought of – throwing out a new wing here, putting on an extra floor there, running up towers, making courtyards. You thought you were being made into a decent little cottage; but He is building a palace. He intends to come and live in it Himself. – C.S. Lewis, Mere Christianity
God Comes to Remodel Your House
In the process of healing from divorce, God often has to start by gutting the insides. Nothing is savable. Everything has to go. Some old habits and friends have to go with all the gunk. God takes the heart and scraps it out. Cleaning out the garbage from the past. Removing all of the rotten, moldy walls and ceilings. Removing major support beams, or who you thought was your support system.
The foundation needs a major overhaul. Things build on the wrong soil often do. Have you depended too much on others? Relying on yourself? And not enough on Him?
Something stunk, so everything had to be removed. The smell was coming from long-ingrained dysfunction. It was never healthy anyway.
It's time for a remodel.
God had to empty me.
Empty me of the things and people that held me back from being filled with the Spirit.
I was allowing others to hold me back from my destiny. I was a doormat. A people pleaser. I found my worth in people rather than God. I wanted to be accepted.
But God had to empty me. To fill me again.
At night when things seemed dark, I only had God to call out to.
I trust this was part of His plan. He had me in that place for a reason.
Divorce causes one (and everyone left behind) to believe that they are unworthy of love.
Left feeling abandoned.
There is a gaping wound.
The tearing of the one-flesh union.
The splitting up of a family.
The wounds of fatherlessness.
Some people go straight out and try to prove that they are lovable. That they are worthy.
We can easily just find another human to fill my empty heart. Fill those "daddy" shoes.
To rescue us from what seems like a hard place to be.
Rescue the child from their hurts.
To "love" away our tears and the past abuse.
But God didn't want that. He doesn't want you (or me) to go down that same path, again. Losing our gaze on Him. Worshiping man.
He wants us to keep trusting in Him. To be a God pleaser. He wants so much better for those who were abused, abandoned, and forgotten.
He wants to make us whole.
Dysfunction is drawn to dysfunction. Healthy people are drawn to other healthy people.
With God, the future is filled with hope.
The same hope that Job had when he lost it all. He was emptied too.
The same hope that Ruth had after her husband died. She had to trust that her faithfulness would be rewarded.
The same faith that the woman with the bleeding disorder had in Mark 5… that healed her with just one touch of Jesus' robe.
Hope is knowing that something good will come out of something bad.
There is hope in this whole house remodel. God has made His promises. Have faith. Faith in the unseen.
This remodel is for good. For your good. For the glory of God.
God is going to make a mansion out of that little dysfunctional shack. He is paving the way for a brighter future. A future free from generational curses and dysfunction.
He doesn't just want to plaster and patch a few broken pieces. He doesn't want to slap a band-aid over your wound.
He needs to do a whole-house overhaul, so He can come and live.
I pray you have no doubts if God is remodeling your house. Proper healing includes cleaning out the bad to make room for all the good. (And healthy boundaries too of course.)
God bless your healing journey,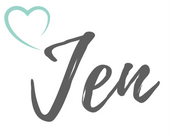 Related Posts: