Throughout the years, I've shared how I was choosing to "parent" after divorce only with coaching clients in private. Now, that all my children are over 18, I'm free to share the purpose of "parallel parenting" and how I've made it work after my divorce.
It is not easy to co-parent with someone who doesn't know the meaning of co-parent. With someone who enjoys arguing and pushing past everyone's boundaries, to get their way. And even after your kids turn 18 they still like to cause discord and triangulate––telling lies about what you've said or done in order to get their children to erase you from their lives. But you don't have to participate… you can do something totally different.
Psychology Today describes parallel parenting as, "an arrangement in which divorced parents are able to co-parent by means of disengaging from each other and having limited direct contact, in situations where they have demonstrated that they are unable to communicate with each other in a respectful manner." (Source)
A narcissist doesn't have a clue about how to communicate in a respectful manner with anyone… UNLESS they are trying to impress someone (a new lover, lawyers, courts, the judge, or family). But once no one is watching, you're the enemy, and thanks to black and white thinking, they believe you don't deserve respect from anyone ever again, not even from your own children. According to them, you will never do anything right or be right in their eyes. And so they launch their attack, often using the children as their pawns.
Children Divided.
You know your children are in the middle of the parental tug-of-war. It used to amaze me that a parent who never had any involvement in their child's day-to-day life would file for full custody and tell a judge how they were going to raise the child all by their selves when in reality a new girlfriend or wife would do the child-raising. Now, I've seen it so often that it doesn't surprise me anymore.
Side note: Don't send me nasty emails about how "all men" should get 50% custody because I don't believe even all mothers should get 50% (or more) custody. I believe the good, loving, safe parent, who provides a stable home, should gain custody of the children as I share in this article.
I do NOT believe someone who is just fighting for custody to be vindictive, controlling, or abusive should get much more than weekly visits. Because they don't really care about the children, or what's best for the children, it's all about winning at all costs. Courts don't even try to prove that some parents have the wrong motives in mind. They just blindly believe that all parents want what's best for the children when they don't.
When children are fought over like a piece of property, or used as messengers between parents, the child is the one who loses, not the parents. Any caring parent would know that! But sadly, the narcissist either doesn't know or doesn't care about how the children are in the middle and being forced to endure more trauma in their lives.
So, how do you overcome this oppositional parenting––a phrase I coined while coaching clients––that the other parent is doing? You embrace a "parallel parenting mindset" and disengage as much as you possibly can from your ex-spouse. The only interaction you have is the bare minimum, court-ordered communication or in emergency situations. Beyond that, you practice parallel parenting.
What is Parallel Parenting?
1.) It's more "solo"-parenting than cooperative-parenting.
Narcissists don't cooperate, they parent in oppositional to everything you do or hope to accomplish as you're raising your children. Instead, parallel parenting is what you do alone and without the support of the other parent. This means you don't have ANY expectations of your ex or his family. You don't expect to get along, have good communication, or find parenting support there. You just know you will not get along so it's not worth your time or energy to keep trying. Stop giving them more chances to let you down!
Instead of "get along for the sake of the kids", you expect that these people will do what they've always done. They will do everything in their power to make your life and the parenting you're doing even harder. If you have no expectations and even expect they'll do and say things to intentionally try to harm you and your relationship with your kids, it won't come as a surprise when they do exactly that. They have shown you who they are in the past and that's just who they'll continue to be.
Your only job is to be the very best you can be as a parent, in spite of everything your ex and his family are doing. Improve yourself and your parenting while ignoring all the outside noise!
2.) Pay NO attention to what the other parent is doing.
You could waste your energy trying to understand what your ex-spouse is doing and who he's dating (bringing into your kids' lives) but why? There is no peace there! (Block him and her!) Try everything in your power to show your kids that you are the most peaceful parent by not paying any attention to the drama in your ex's life. Because ultimately it is up to each of you to decide you want to do better or be a better example for your children watching.
Trust me, I wasted too much time trying to explain how a good parent SHOULD behave, to only be called names or have my character misrepresented to my children. (Apparently, always trying to do what was best for them, makes me a "controlling" person.) Now that my kids are grown, I leave it up to them to decide what they think of me and their father. They can believe lies or look for the truth; that's totally up to them. All I know is I'm over here living a peaceful, drama-free life. What everyone else is doing is not my problem.
I also didn't compete for my children's love. I worked on my healing and boundaries while learning a healthier way of living life. And I simply offered a safe place for them to grow up without love being bought or new partners coming and going. Fathers can offer Disneyland every weekend, while you show them normalcy, routine, and reality (that life is not vacations, eating out, and spending money every weekend). Life includes being bored sometimes, reading a book, playing a board game, or watching a movie or TV show at home as a family.
3.) Focus on your children and their emotional health.
There were so many trips to the family therapist after my divorce that I think I should have been compensated for gas or something. I was trying to work on my own emotional health, but honestly, I worried more about my children for a few years. I know I experienced C-PTSD thanks to my marriage (and upbringing), so I wondered how much they experienced that as well.
While they were under 18, I did everything I could to help them with their healing. I wanted them to know what we experienced in our home before the divorce was not normal, even though I stayed in that environment for too long. And now I know, staying caused many more consequences than if I would have divorced after the first or second affair. But I also had to forgive myself for not knowing, not seeing the future, even if my children have not forgiven me. I can only leave room for healing and hope as adults they seek out emotional healing for themselves and their own lives.
4.) Establish communication boundaries.
Get everything you possibly can in the divorce paperwork so you have no need to communicate after the divorce is finalized. Without reasons to communicate, there is no room for intentional arguments from your ex-spouse. If you're able to get "parallel parenting" into your parenting plan during the divorce, even better. Or if that's not possible, I'd suggest using a parenting app like Our Family Wizard to keep communication brief and on task. These apps are designed to work when texting and email communication doesn't.
For me, early on, I stopped using text messages and assertively stated my boundary that I would not be replying to any text messages sent to me. Although he tried a few times after, I never responded to a text message again. Eventually, no other text messages were sent. When you state a boundary, you need to be able to stick to it. If you are wishy-washy and end up texting him for any reason, besides an emergency, then he'll know that you don't mean what you say when you try to set up a boundary.
Also, I tell my clients to wait 24 hours before responding to non-emergency communication from their ex. This is not to be controlling or vindictive, even though this is how he'll see it. You want time to process what is being said or asked AND wait to see if things work out in the meantime. So many times when I waited several days to respond to an extra visit request, for my son to say he would rather go hang out with his friends or he had to work. It took me too many years to realize waiting doesn't hurt anyone, it gives time for everyone to calm down, and may actually work out better in the end.
Will your ex-spouse like your boundaries? Probably not! Expect they won't because they're probably a boundary pusher. But when you learn that you have a right to set your boundaries (preferences you have for your own life), because it is YOUR life, then you won't let anyone push past your boundaries again.
5.) Accept that you will be the mean parent; the only one doing the parenting.
Yes, the Disney parent will get all the fun vacations and weekend experiences with the kids, while you have to force them to do their homework, brush their teeth, and do their chores (which builds confidence). In return, you'll get the sassy child. The spoiled child who expects you to buy them everything that they want at the store. And you'll feel like the mean parent or the bad cop while he gets to be the good cop who lets them get away with everything.
But kids don't stay kids forever. They grow up to be adults. The types of adults their parents raised them to be. So, children really do WANT AND NEED structure, security, and discipline even if they don't know it now and they seem to hate you for it. You are teaching them important character lessons for life while he's teaching them that love is conditional and material-based. It may take until they have older children of their own to realize, you were their parent… while the Disney parent was only their "friend" (someone who wanted to be liked) rather than doing their required job of parenting.
Patience my friend! One day they will know and see the truth. For now, just keep being the best parent and person you can be. And leave the rest in God's hands to avenge. A man really does reap what he sows (Galatians 6:7)… eventually.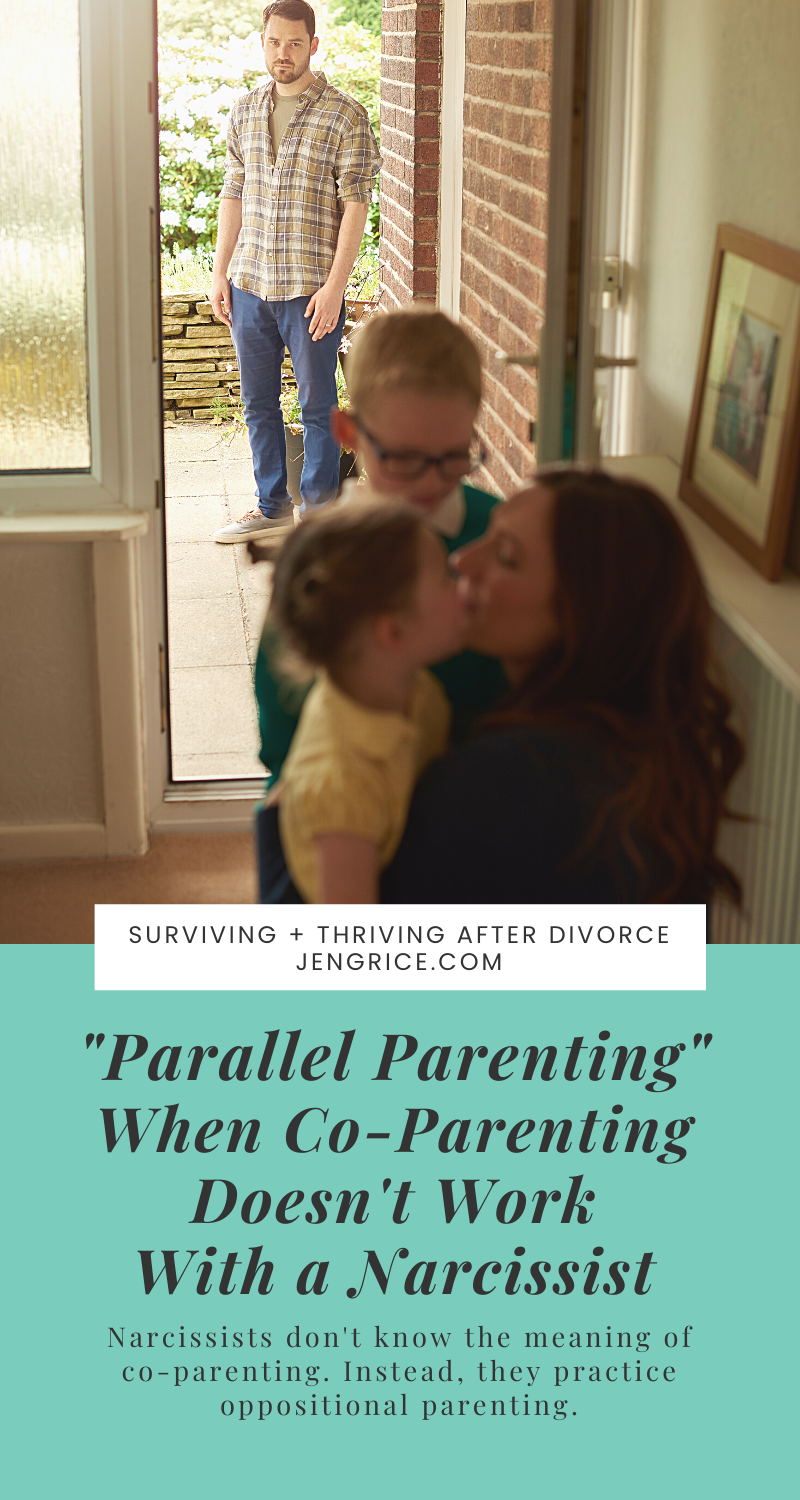 Should you tell your ex that you are now "parallel parenting"? That is totally up to you. You know your ex-husband better than I do. In the years since my divorce, I did not tell my ex-husband we were parallel parenting even though in the end he did pretty much whatever he wanted, including drinking, texting and driving, giving our underage child alcohol, and chasing (sometimes married) women with our child in tow. I knew if he knew he had that kind of control, he would do even more damage to our children… so I just did it without telling him.
Now, that everything is finished and legally over with, I have taught my youngest to trust his own instincts and stand up for himself on what he thinks is best for him (them boundaries he witnessed). Does he still feel divided because he wants a (parent) relationship with both parents? (Who wouldn't?) But I still have to let my children figure out their relationship with their father in their own time.
I've learned… and had years of practice living in peace… without all the "co-parenting" drama!
What works best for you for parenting after divorce? Do you co-parent or are you now going to try parallel parenting? Feel free to share in the comments below; your real name is not required.
God bless your healing journey!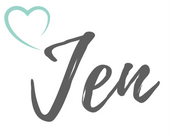 Related Posts: