You don't have trust issues. And it bothers me when someone blames a person for not just blindly trusting, but instead, using discernment. It seems some people like to point out "trust issues" when in reality we've been dealing with people who have "truth issues!" They don't tell the trust but still expect someone to trust them.
And when someone new comes along saying, "Do you have trust issues?" it's like they are blaming the victim for their lack of naiveté and the trauma they have faced at the hands of a liar. Especially when they have no idea the amount of gaslighting it took to make that person think they were "crazy" (or confused and mistaken) for not just trusting someone who lied. The victim is being faulted for their loss of naiveté; something they can never get back.
I believe the only way to have trust in a relationship is to repeatedly witness the other person telling the truth, and telling the truth yourself.
Not just blindly believing someone without knowledge of their trustworthiness is not having trust issues but having life experience that teaches that people can and will be deceitful. This is true at the beginning of a relationship and decades in. But I have learned that someone with true integrity, authenticity, and a moral compass to speak the truth at all times, especially when they are doing something wrong, is someone who has proven their trust.
When you first meet someone and they lie about where they live, whom they live with, or anything else about themselves they were too embarrassed to share openly, this should not be brushed under the rug as new relationship little lies. It quickly shows someone's true character. They were trying to impress while hiding the truth about themselves. This is a serious matter. Their inability to be authentic and transparent should be noted and analyzed for one's ability to correct this. Do you find out for yourself or did they bring the truth into light quite quickly, knowing being authentic about themself is the best way to start a relationship?
A small lie or mistruth is a lie. And liars have a pattern of lies and poor character behavior. They make no apologies for their lies. Instead, they will accuse other people of having trust issues. Those two things are not the same.
So, how can we rebuild that foundation of trust again after divorce?
1.) First, Trust Yourself
Sadly, I have learned that the only person I can truly trust is myself. But I didn't even start off my divorce and abuse healing by trusting myself. There was a lot of healing that had to be done first. And boundaries to be set in place. Then, I had to regain the skill to trust and believe what I felt in my gut to be true after years of gaslighting. I was made to believe that I was making accusations and accusing someone of cheating when they were not (when they really were).
So, how do you practice trusting yourself again after divorce? How was I able to build that muscle that now allows me to trust what I feel and decern to be true?
Understand betrayal; it was not about you! When someone betrays someone else you have to know and trust that the lacking wasn't in you but in the betrayer. Something is fundamentally wrong with someone who blames the one being betrayed instead of taking responsibility for their betrayal.
Trusting yourself again includes forgiving yourself for not knowing what you know now. I often say we didn't have the internet to search how a narcissist behaves twenty-plus years ago. We just didn't have the knowledge that we have now about toxic, untrustworthy people and toxic behaviors.
Digest words that people say but look at the actions of others. Always be seeking the truth and asking God for those truths to be revealed to you. And remember you do not have to trust someone who is only pacifying you with their words.
You have to listen to your triggers and decide when they warrant your action and what type of assertive action to take. Your gut will know and tell you when something is not right when someone is lying or if their actions are not matching up with their words.
Proverbs 2 verses 8 through 13 states, "He [God] guards the paths of justice. He preserves the way of His saints [believers]. Then you will understand righteousness and justice [in every circumstance]. And integrity and every good path. For [skillful and godly] wisdom will enter your heart. And knowledge will be pleasant to your soul. Discretion will watch over you. Understanding and discernment will guard you. To keep you from the way of evil and the evil man. From the man who speaks perverse things. From those who leave the paths of uprightness. To walk in the ways of darkness." (AMP)
2.) Commit To Building Instead of Breaking Down
After my divorce, I have created a bad habit of just giving up on people. Often before even giving them a chance. It has become a protective coping mechanism when I feel I may be hurt or disappointed again. It doesn't matter who it is, it's like I can sense history repeating itself and I shut down, back off, and create a wall between myself and that person.
It's not that I want to be like this. I want to build relationships with people, friends, and coworkers not tear them down. I have to do better at being conscious of how I am acting when I feel a perceived threat, especially when stressed. When stressed it can be harder to take a step back and analyze things before acting. Shutting down and keeping people at arm's length seems to be easier than trying to build.
Instead of judging a situation as similar bad experiences, experiment with just believing things are different this time. It may or may not be. And it's okay to be wrong down the road. It's not always easy to trust or let the little things go. But instead, wait to see a pattern of bad behavior from someone before seeing them as toxic, lacking integrity, or just plain unkind. One or two isolated incidents don't make someone untrustworthy. But after several times, it's okay to reason that you can't believe everything this person says. You may never get your naiveness back but you can practice just accepting things at face value until you find out otherwise.
Narcissists often influence us to use the same pattern of "pressing the panic button" as they do. Instead of doing this, try using boundaries, patience, and discernment instead. No need to rush anything either way.
3.) Take A Wait & See Approach
We all know there are a lot of bad characters in this world. Sometimes it seems easier to stay isolated than try to trust again. Go on any dating website and you will see the majority of people there are preying (not praying) on any gullible soul who will talk to them. And don't get me started on the fake profiles. It is very triggering and frustrating trying to navigate the bizarre world of online dating.
But as aggravating as it can be, do not react every time you are triggered or you believe someone is lying. You don't have to explain to other adult people how they should behave. And you do not have to be the Holy Spirit in everyone's life. Instead, you can take a moment to evaluate the situation and watch for a pattern. Then, walk away if needed.
I have seen a lot of men who have passive-aggressive responses to my being assertive. I no longer explain how unattractive that is or that I won't continue a relationship with someone who can't communicate assertively and effectively. Instead, I make a mental note to myself. That comment was passive-aggressive but I will continue the conversation. When I see a pattern of 2 or 3 times seeing this unhealthy response, without any confirmation that this person can self-evaluate their behaviors, then I assertively or abruptly end things without explanation. There is no need to explain.
Thankfully, usually by then they have made it known that they are not interested in me. I think they realize that I am not handling things in the same unhealthy patterns that they are. And I'm sure to them, I'm the one who seems unhealthy. Or possibly I just remind them of the work they are unwilling to do in themselves to get emotionally healthy. Either way, I just let them walk away while thinking whatever they want to think. Convincing them that they are the problem or need to change is not worth my time or energy. And it doesn't make me look emotionally healthy. Letting go is the healthier option.
4.) Be Transparent
The only way a healthy relationship will work is if you both are being your true authentic and assertive selves. If you are holding back who you are, not trusting that the other person will accept you, you are lying to them and yourself. This goes both ways. If someone doesn't feel comfortable being themselves, fully transparent with how they feel or what they think, the relationship won't work. They are living a lie that will be unmasked eventually.
You have to trust that whatever you say or do will be accepted by the person you are meant for. One person can only stay fake for so long. The truth always comes out eventually. And if something is bothering you, do not hold it in. Don't hold in your upset or resentment to avoid conflict. Conflict is part of any healthy relationship. And as long as both people healthily handle conflict, the relationship will be fine.
Deal with all problems, big or small, as they arise so issues don't fester under the surface and become a huge problems down the road. And honestly, seeing how someone engages in conflict early on, will tell you if this is someone you can trust and should keep in your life long-term. It's a good test. How did they do?
Are you finding it difficult to trust after divorce? What has stopped you from trusting again? What do you need to work on?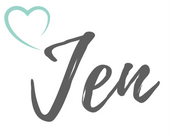 Related Posts: