As Conservative Christians, we often hear how the purpose of marriage is supposed to be the perfect vision and representation of Christ as married to The Church. (Which is true.)
And we hear the sermon preached about how the husband is "supposed" to be like Jesus – willing to lay down his life… And the wife is supposed to be a helpmeet submitting and sacrificing her life to his. That sermon has been preached millions of times by countless preachers.
That sermon used to make me sick to my stomach.
As I sat and listened, I thought to myself, that is NOT what my marriage looks like. Not at all. My marriage only represented deceitfulness, adultery, and psychological abuse (gaslighting and more).
Now, I am divorced. And, seriously, I'm not complaining about it!
The weight of marriage.
Christian women, who are now divorced, hearing that same "purpose for marriage" sermon often feel a couple of things.
One thought is that that was never my marriage, so maybe God never intended me to marry that person. That could be true… but I honestly don't believe that. I truly believe that it was still a part of God's plan for our lives… as hard as it was.
Personally, I can't even envision my last twenty years in a different way. I have many gains from that time… even with the many losses and the destruction from divorce.
The other thought is, well my marriage was not what God intended for marriage and that means I need to carry that heavy burden of divorce failure on my own shoulders. Not being the perfect view as it was supposed to represent.
I don't believe that either!! Although people try to put that weight of marriage on the divorced Christian woman… we as victims, don't carry that shame!
We live in a fallible world… with other sinful people. Many of them do whatever they want without seeking God's will. We can't control them.
And God never promises us "happily ever after."
He only promises us hope, peace, grace, and love in this imperfect world full of imperfect people. His perfect love in the midst of our biggest struggles is the only thing we can count on.
Marriages are just as susceptible to ruin as anything else in this fallible, sinful world.
The weight of marriage is not ours to hold up.
Stop putting it on the backs of the divorced women of this world!
Fear not; you will no longer live in shame. Don't be afraid; there is no more disgrace for you. You will no longer remember the shame of your youth and the sorrows of widowhood. For your Creator will be your husband; the Lord of Heaven's Armies is His name! He is your Redeemer, the Holy One of Israel, the God of all the earth. For the Lord has called you back from your grief – as though you were a young wife abandoned by her husband," says your God. "For a brief moment I abandoned you, but with great compassion I will take you back." – Isaiah 54:4-5 NLT (Emphasis mine.)
God redeems a divorce.
I believe God allows divorce as an option for the innocent party. As stated, I believe there should be no judgment on the innocent party (simply defined as the non-adulterous/abuser, non-addicted, one who did not abandon) even if they chose to leave or sought out a divorce (oftentimes to protect yourself or your children).
I don't write about "avoiding divorce" or "how to reconcile a dead marriage"… or even "staying while being abused."
That's because I've seen firsthand how God can redeem a divorce.
I believe for a lot of us… He took us back. From the abuse and from the grief.
I believe God has written some wonderful, beautiful stories of marriages saved. But He has also written even more stories of women saved… and lives restored and redeemed without marriage. And those lives were used for purpose after. After a divorce. After healing… through Christ.
There is a beauty that comes out of hurting, healing, and that complete reliance on God… for every single need.
I've seen many women go on to do great things with their lives, letting God write and redeem their story, which they never would've done if it weren't for the divorce. I am one of them. I shine a light in the dark places of divorce and divorce recovery. God uses divorced women to save other divorced women. He uses the redeemed to share the loving redemption story of Christ.
Share each other's burdens, and in this way obey the law of Christ. – Galatians 6:2 NLT
Nothing wasted.
I don't plan to allow my divorce to be wasted. I have no plans to date or marry anytime soon… so I am embracing this season of divorce.
It's because of the view that I hold…
God wastes nothing.
Accept the path before you and allow Him to use everything for good.
He doesn't use perfect people… He uses those who love Him.
And we know [with great confidence] that God [who is deeply concerned about us] causes all things to work together [as a plan] for good for those who love God, to those who are called according to His plan and purpose. – Romans 8:28 AMP
Has God used your divorce in a positive way, in your life or the life of someone else? Has God redeemed you and your divorce?
God bless your healing journey,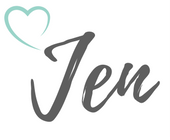 Related Posts: