You want to thrive after divorce. But we can't do this alone.
If you're like me, your past (or current life) is filled with people that didn't support you, nor did they allow you to be everything God created you to be. That's why it's important to find healthy relationships after divorce.
In this new chapter of your life, now is the best time to go in a new direction and learn to thrive in all things, especially your friendships. Weed out the bad and only allow the healthy.
Close in Your Circle
I've always had a natural green thumb but in the last couple of years I've branched out to try a couple new to me houseplants. Not knowing exactly how to take care of these exotic plants I visited my local library to find a book to learn more.
One key tip that I read was also about relationships. In order to get your bromeliad plant to bloom, you can put it into a sealed plastic bag with some ripe apples or a ripening banana. How interested, right?
We can apply that same tip to our personal growth. If you want to thrive after divorce you need to surround yourself with those who are thriving themselves or at least working towards blooming. Rotten fruit will not work in either situation.
During your divorce healing, it is a good idea to close in your circle of friends to a very small select few to help you grow in your own emotional health. But make sure those select few are either healthier than you or at least working on it. You don't want someone who is going to hold you back in your own healing.
Not everyone needs to be in your inner circle. Even people who want to be there just might not be a healthy fit for you. You are your own gatekeeper, so you get to decide who gets to be closest to you and who needs to stay outside of your inner circle.
Seasonal Relationships
Not every relationship is forever. Actually, most are not. This especially includes our neighbors and work relationships. This is a lesson I learned through my divorce healing. Most people aren't meant to be in our lives for more than a season. (I know, I know Facebook says differently but you don't have to listen to this "big business.")
Some people actually hold us back and/or don't allow for authentic relationships in our lives. They become barbs of resistance. When we allow barbs in our life to hold us back, we cannot move forward in healing or spiritual growth. We get stuck being "nice" or "friendly" with people who were only supposed to be seasonal. We can like them a lot but it just wasn't meant to be a forever relationship. Letting go is a huge step in your healing process.
What if God is propelling you forward and you are stuck holding tight to a relationship, friendship, or even a toxic relative?
Keep moving forward. Don't look back at your old life trying to repeat it. Don't allow your past to hold you back from the future God has for you. And don't chase people to stay in your life. God removes those who are not more than seasonal people, let them go.
Four Tips for Finding Healthy Relationships
1.) Learn the difference between unhealthy and healthy people. If you came out of a marriage that caused you to question what is healthy anymore, then now is the time to start educating yourself on the differences between emotionally healthy people and those who are not.
2.) Have boundaries with unhealthy and especially toxic people. After you figure out the differences then put up boundaries and space from the unhealthy people currently in your life, even if those people are your family. It's easier to break the generational curse of the past when you break away from those who keep the dysfunction in your life, and those who enable it.
3.) Surround yourself with healthy people. Remember, you're only going to bloom and thrive around those who are emotionally healthy enough to support you. The Bible says, "…bad company corrupts good character." (1 Corinthians 15:33b NLT)
4.) Use discernment and discretion when meeting new people. Toxic and unhealthy people can be very charismatic. They move the relationship really quickly so you need to be aware of the red flags so you can get away when you see the signs. Fast friendships aren't always the best ones. Take things slow, those are the best long-term relationships.
After deep heart healing, education is the key to finding and developing healthy relationships. We're all a work in progress. But not being naive to the fact that evil exists and toxic people can be found everywhere, even in your own family, will lead to a healthier and more peaceful, thriving life with healthy relationships.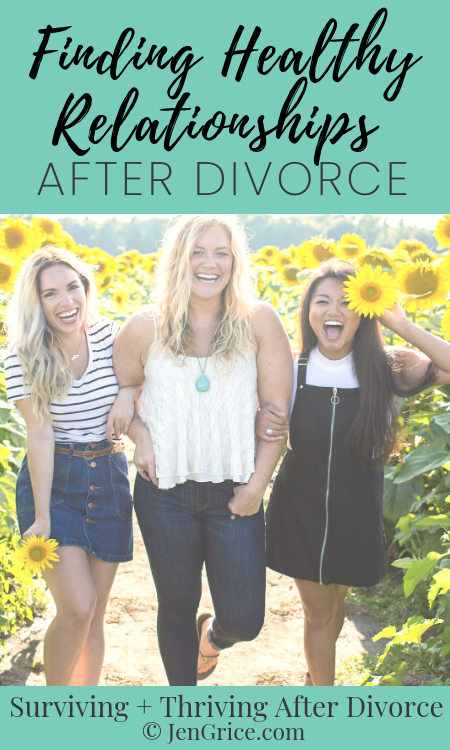 Are you finding healthier relationships after divorce?
God bless your healing journey,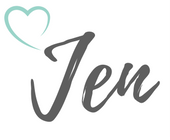 Check out my book recommendations and other divorce healing resources.