About a year ago, I started saving the long emails I receive from readers, in a hidden folder in my email service. Last I checked, I had over 500 emails.
I absolutely love these emails! If I had time I'd email them all again one or two years from now to ask how much better their life is than it was then. Two years and three years down the road, I know things will be much different. But in the middle of that fight, life is hard and they just need to reach out to tell someone their battle cry. So I listen and respond to every email.
Today, I wanted to share with readers, friends, family, people-helpers, lawyers, pastors, counselors, The Church, and anyone else who is listening…
What divorced women would say if they could tell you.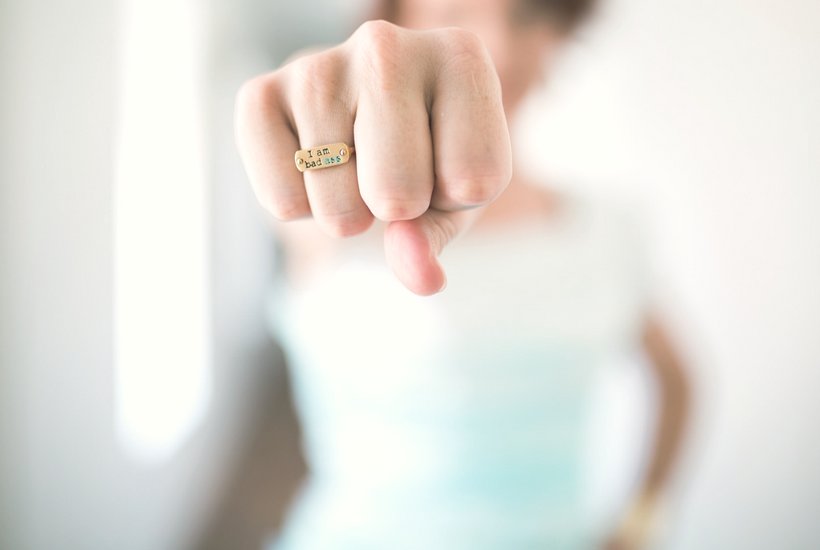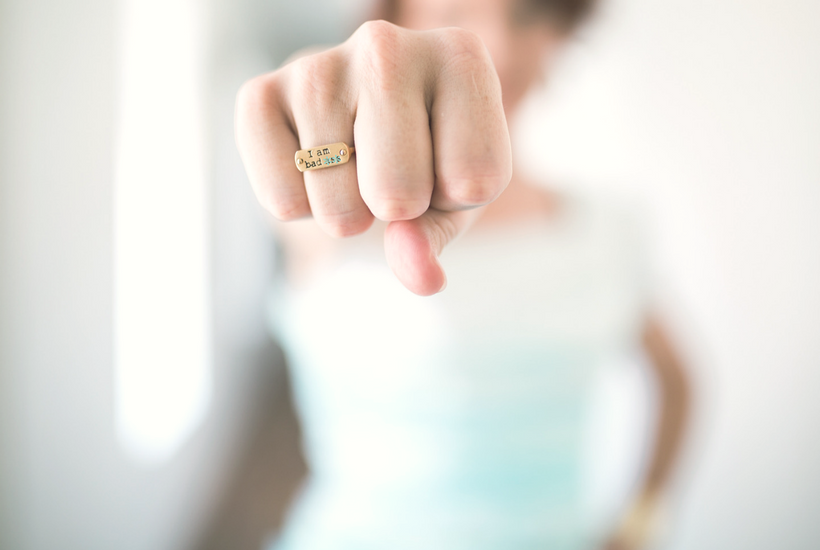 The Divorce' Woman's Battle Cry
I want to be heard!
I really just want to be listened to, with care and concern for my feelings, my struggles, and what I've been through. Will someone just let me say everything I need to say, without interruption, so that I can process all that I've lived through?
Unless I ask, I don't need you to fix it. I just need you to listen.
I need to be believed.
Yes, I know there are women (and men) in this world who have lied about being abused. I know you probably assume because I never reported the abuse during the marriage, that it didn't happen. I was living in a fog. I hid it in shame. I thought the abuse (or adultery) was my fault. Or he was just having a bad day. I thought he would stop. I believed over and over again that it wouldn't happen again. But it still happened. I'm not lying! I just want someone to believe me.
And I know that what I share with you sounds crazy. I often think that same thing myself. I shake my head and wonder how did I not see things how I see them now. But it is what it is, and unless you lived through this yourself, you probably have no idea how crazy it actually was.
I just need to be heard and validated. Reading or hearing about others who've been through exactly what I've been through gives me hope and determination to keep going. And I feel a little less crazy knowing some other woman had a similar experience.
Being human is hard. I hurt!
I hate that I have so many feelings right now. My life is spinning out of control and I can't make it stop. I feel despair for all that was lost. Some days the pain is unbearable. I cry way more than I'd like to. I wish I knew how to turn it off. How to just get over this. I need something or someone to take the pain away.
And even though my husband is still alive, I feel like there has been a death in my life. Because divorce is like a death… except my husband comes and takes my children, reminding me our family is now broken into pieces.
Yes, I'm an emotional person, but that doesn't mean I'm faulty. That means I'm human!
I can't just turn off my love.
I'm not sure why I still love this man that was so cruel and treated me so poorly. He could care less if we're homeless or have anything to eat. He never treated me in loving ways (well, maybe in the beginning) but I still kept loving him, forgiving him, and accepting him anyway. He was selfish and stole so much (even money), but for some strange reason, my heart still yearns for him. I tried so hard to keep my vows "until death do us part" and yet, here we are getting a divorce because he loved someone (or himself) so much more. I don't want to love him but I do. Please don't think bad of me for doing so.
But he told me he loved me.
And I believed him. Even after how horrible he treated me, I still want to believe him. My brain tells me it was all a lie but my heart won't stop reminding me. How can you tell someone you love them one minute and be so cruel the next? I cannot even wrap my brain around this. Telling me and her that he loved us both on the same day. Who does that?
I feel pulled in so many different directions.
If my feelings don't emotionally pull me all over the place, the expectations of others add to that too. I'm expected to pull myself together for meetings, court, and to do whatever they say. No tears allowed. No pain should show. Pretend this is not happening while it's all happening before my eyes. Seeing him makes it that much harder.
Most times I just want to be left alone so I can work on my healing. So I can stop the pain and the constant crying. But I have to think about my future, about how I'm now going to support myself, and my children. I have no idea where this is going… but I can't wait until it's all over. Someone tell the spinning to stop because I cannot take it anymore. I just want to be healed and onto my better life after divorce.
I just want my old life back.
That may sound crazy but I do. I never wanted the bad times to happen but I vowed to stay, so I did. I never wanted the abuse or the infidelity, I just wanted what was promised to me. And I miss being a part of a family unit. I miss that part of my life. I want to be naive again to all of the bad, so we can be a family again.
(This may sound crazy to someone who hasn't been through what we've been through. But it often seems easier to stay in the marriage – even if destructive – that we know than to start on the journey into the unknowns of divorce. We hear the abuse doesn't end after divorce, so we weigh our options – the lesser of two evils – staying often seems to be the better choice for many.)
I feel abandoned by everyone.
During separation and divorce, the pain hurts as bad as a death or cancer, but no one treats it the same. No meal trains are started. No GoFundMe accounts. And most of the married women in the church or community pull their husbands in just a little bit closer (not letting them out of their sight), assuming I'm on the hunt for my next husband when I'm still just trying to keep from crying every single day. I just feel so alone. I feel like no one is on my side. No one cares to walk with me through this divorce journey. And I know my friends are tired of hearing me vent.
If I was married to a narcissist, chances are he's already told everyone lies about me (that I don't like them – especially his family – or that I said this or that when I never did) so I'm not sure who I can trust anymore which makes me feel even more abandoned. Anyone he is talking to or has spoken to doesn't feel safe to me anymore. People and family I thought I was close to, don't seem that trustworthy anymore. Because of all of that, it seems easier to just keep to myself.
Church, you're not helping.
And sometimes you're hurting me even more. I don't want to have to defend myself when you ask what I did to cause the separation or divorce. One person can cause the breakdown of a marriage. Abuse and adultery are just such cases where one person's deceitfulness and abuse, without repentance or remorse, shouldn't be rewarded with an intact marriage and family. Not all divorces are 50/50 and assuming it always blames me for actions I had no control over. I don't feel I can come to you for help if you're going to blame and shame me during this time. And I can't force this man to get the help or do the work to repair his issues, so we'll continue on into divorce. Me giving up that fight, to fight for my (and my children's) future, was the best I could do. Please respect that!
I really want to co-parent like normal people!
I didn't want to go to court to fight over my children. I didn't want to bring them into the middle of this madness. I don't want them used as pawns in another mind game. I'm not the one feeding them with lies. I'm not the one using them to pass messages to the other parent. I'm not the one who's trying to alienate them from their other parent. I'm not the one who's introducing them to a new "friend" (aka lover) while I'm still married. I'm not the one marrying my mistress, for everyone to see.
I just want to have a "normal" divorce where parents do what they're supposed to do (what the court order says and more) and everything that is in the best interest of the children. But that's not what I'm dealing with. I have to help my children navigate this divorce too because the abuse continues after the divorce. And there is nothing I can do about that either!


I am a warrior!
Yes, this is hard. Yes, I wish it were different. Yes, I want to cry a lot. Yes, I have all of the feelings and emotions as I try to gain my footing while healing and rebuilding after divorce.
But deep inside of me is a warrior. I'm fighting to gain my life back. Fighting to protect me and my children. Teach them different from what they've seen or continue to see. I'm trying to have a resemblance of normal life after the destruction of divorce.
I don't need you to save me, I just need you to come along beside me and tell me you're here for me. That when I fall down – because I will – you'll be there to help me get back up to battle another day. When I feel weak, you'll hold my arms up as we pray together for strength to continue on this journey.
God is with me, goes before me, provides for me, protects me, and will never leave me. I can and will survive divorce! Even if some days I need to be reminded.
[socialrocket-tweet quote="Deep inside of every divorced woman is a warrior fighting to get through this divorce. Will you support her?" tweet="Deep inside of every divorced woman is a warrior fighting to get through this divorce. Will you support her?"]
Side note: Although, it's been many years since I've shed a tear for things I've shared, these are the tears of divorcing or divorced women everywhere (this is what I read in those daily emails). Because I have been right there I offer my hope, through this blog and my book, as we walk through healing together.
If this is your battle cry right now, then share this post so others can know and hopefully hear… your tears. You're not alone! We're in this together!
Would you add anything to this battle cry? What do you need others to hear about your experience? Join the discussion.
May God bless your healing journey,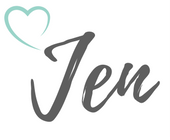 Related Posts: