As I shared last week, emotional stress has caused me to develop a chronic illness. Through my time learning self and social awareness, I've learned that I'm an emotional person (an "empath" as many call it). I'm also highly intuitive about things that others may be feeling (I can easily help people understand their own feelings) and things going on that others don't know or think they're trying to hide. I can analyze texts or emails from a toxic person and share what he or she really means.
Although many from my past tried to change this about me, or make me feel irrational for being this way, I now know this is how God created me.
Being emotionally intuitive doesn't make me mental, or abnormal, it makes me… me!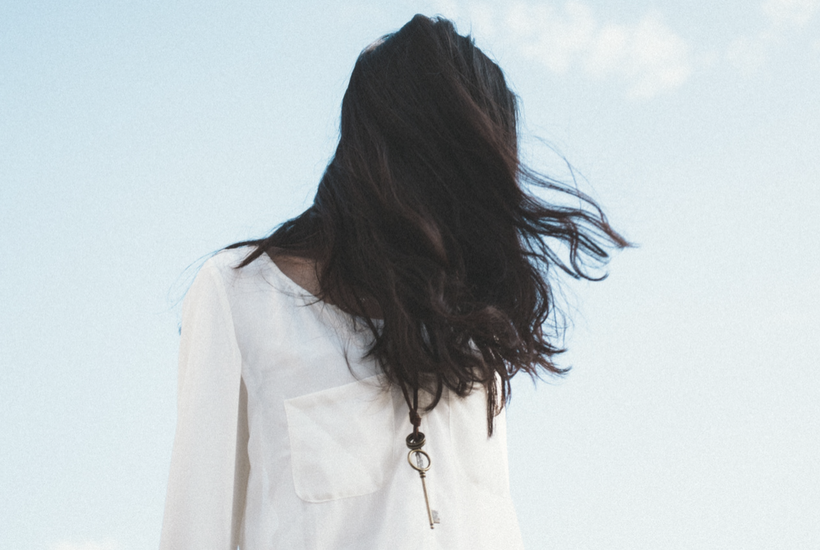 Not only do I feel all of my emotions, but I feel the emotions of those around me. I find it very difficult not to absorb someone else's negative or angry energy, feel stressed in a chaotic world, or feel pain when being psychologically manipulated through someone else's words or actions. I have to work even harder to control my own emotions when around someone who is narcissistic, depressed, or on a downward emotional spiral. Although I feel a need to help (the "fixer" in me), I often have to disengage for my own health so as not to pollute my own feelings and emotions.
These are all the things I've learned in my divorce healing recovery process. Today, I'm sharing these learned skills with you.
Separate from the emotions of others.
Do you start to feel anxious or angry when you're around someone who is angry? Or just being around someone who is upset? Do you fear sharing how you really feel, when you feel hurt by their words or behaviors, knowing someone will discount your feelings, project back the problem to you, or make you feel crazy for having these emotions?
We are all separate individuals with separate feelings and emotions. I understand how hard it is to keep myself from being entangled in someone else's feelings. This is where boundaries have helped me to separate myself from their problems. Boundaries are the healthiest thing we can do for ourselves and for those that we love.
I have to remind myself that I cannot solve anyone's problems but my own. I can plant seeds of healthy behavior, I can love and walk with someone in supportive ways, but I can't do the work for them. This is especially true for my adult children. I can't fix our relationship, the relationship they walked away from, just by being a loving, caring person.
I often have to put up blinders to the world around me just to be at peace in my own life. I'm better able to handle my own emotions (and support/encourage divorcing women) when not around others who try to manipulate my emotions with their dysfunctional lives.
Deal with your emotions in a healthy way.
I wasn't able to find the skills I needed from my Christian counselor to handle my emotions (and those felt by others) in a healthy way during my divorce. I walked into a meeting with my (now-ex) husband and his lawyer, who was blatantly lying and trying to manipulate the situation, unable to deal with it in a positive way.
Holding in your emotions and pretending they don't exist is not a healthy way to deal with emotions. As I shared in one of my newest videos on YouTube, we need to emotionally process things that go on in our lives. After very lengthy emails, ladies will say just the act of writing that all out has helped them to start to process their situation.
This is also why I repeatedly suggest journaling through your divorce healing as a way to cope with all of the feelings and emotions, especially if you have no one walking closely with you on this journey (besides God). We also need to put a name to each of our feelings (anger, disappointment, sadness, etc.). Process through each and every one of them. And then decide to whom those feelings belong.
Give yourself permission to be who God created you to be.
For many years I turned off the highly prospective intuition that told me when someone was being deceptive or untrustworthy. I had dreams of my husband having an affair, to have him tell me I was crazy when my dreams were actually true. I didn't say anything when I knew internal turmoil, projected at me, was caused by the sin he was trying to hide.
Since my divorce, I have allowed God to slowly give back the gift of intuitiveness that He's blessed me with. This is simply a fact about myself, how God created me. If you're highly emotional and feeling all the emotions, this is who God created you to be too. Don't allow someone else to change this about you.
Be happy with those who are happy, and weep with those who weep. – Romans 12:15 NLT
It is a gift to feel empathy for others and deep feelings within yourself. We may take things a lot harder than someone else, but being sensitive doesn't make us weak or damaged. It doesn't even make us "different." Neither having great emotion or having none is not right or wrong. We are free to be all that we are created to be. We just need to find positive ways and safe places to handle these God-given gifts.
Find your inner circle of friends who allow you to be everything God created you to be… and accept you, emotions and all.
And be gentle with yourself. You're God's precious creation… and He loves you and all of your emotions, even if no one on this earth does. Remember, just hold tightly to Him during this time.
Are you an emotional person too? Emotional or not, how are you handling your emotions during this journey?
May God bless your healing journey,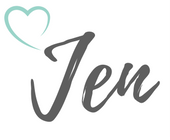 Related Posts: