Yes, you read that title correctly. This is not a bait-and-switch article where you get a title that is opposite to the post's reasoning. Call me what you will but the truth is, I rarely, if ever, pray for my ex-husband. Not because I hate him. Not because I'm unforgiving and bitter. This is just something I've learned through my divorce healing that has helped me. Keep reading…
For more than a decade I prayed… and even begged God on my knees, to change my husband. I read (affiliate link) "Power of a Praying Wife" so many times, highlighting most of the pages. Even prayed over him while he slept. I read all the blog articles, listened to all the best marriage advice, and did all the things they said would help me… to help him. If I did all of what they told me then I'd be able to "change his heart" for me and for our family.
But it didn't work.
Praying for change became my main focus.
My entire marriage became about praying that things would change, things would get better, and the betrayal and deception would stop. My world was revolving, so much around him, that I wasn't able to focus on much else. Not God and certainly not myself. I believed the lie that my prayers could change someone else's true character.
At some point during the divorce process, I told myself that as soon as my divorce was legally final (signed and sealed by the judge), I would stop praying. That day I was no longer focused on him, so I was able to focus on myself, my children, and our healing. I knew if I were still actively praying I'd be worried and watching for any changes, and possibly trying to control the outcome. Personally, I'm better at taking my hands off the situation when not praying for a person or their problems. I never want to be sucked back into another co-dependent relationship again.
I wrote it down in my journals… and then marched on in my divorce healing journey. If it has nothing to do with my children, I don't even worry about it. I carry my own burden, my own load, and then leave the rest in God's hands. Not in a selfish way, but a healthy way!
We're supposed to pray for our enemies.
My ex-husband is not my enemy. Finding healing and forgiveness helped me to not hate him. I actually feel sorry for him and his lack of introspection and repentance. He's not a victim but I do think he's unable to see or feel all of the destruction left behind. Me praying for his sight, will not change anything.
In Divorce Care, I was told I should pray for him. Now, I disagree and never say to a divorcing woman, "You have to pray for him!"
I believe that just leads women to keep the healing focused on their ex-husband (remember we call that rumination as I explained last week). Too many women are already focused on him rather than themselves. It's best to just release all of that to God and let Him take care of it.
It's not my job.
Another reason why I no longer pray is, that's not my job as his victim. There are other people who can do that. Other people can pray for him. His own family, who knows. Our children, who know. My son has often asked our church and his youth group to pray, and I'm confident they did just that. But, me, I have nothing to say. Nothing I need to talk to God about my ex-husband. He's my EX for a reason.
Of course, it's my heart's desire that all adulterous and/or abusive men should turn from their sin and repent. Of course, it's my heart desire that divorce shall never happen to another woman, who wants so desperately to hold her family together. I pray for these things but I won't pray for a man who continues down the unrepentant wide-road path.
This fixer stopped trying to fix everyone.
During my abuse recovery, I learned that I'm a fixer. "A fixer" is someone who gets fulfillment out of helping everyone else. They really do enjoy taking care of others, often so much that they hurt themselves in the process. Sometimes, the costs outweigh the benefits of being a fixer.
I spent almost 4 decades trying to fix people. Yes, really that long! It started with my bi-polar mother (with a narcissistic-type personality), who needed me to care for her. Then I got married. Like I shared in my practicing self-care article, I had to learn fuel myself so that I'm better able to selflessly care for others.


Plus God does not need me to "fix" other people anymore. He can handle His job of changing hearts just fine without my help. My job is to just be me, the authentic, daring version of who God created me to be. I can encourage and empower women to change themselves, but I leave the actual changing to God.
[socialrocket-tweet quote="I don't pray for my ex-husband after divorce, here's why." tweet="I don't pray for my ex-husband after #divorce, here's why."]
Post edited to add.
If you see a fellow believer sinning in a way that does not lead to death, you should pray, and God will give that person life. But there is a sin that leads to death, and I am not saying you should pray for those who commit it. All wicked actions are sin, but not every sin leads to death. We know that God's children do not make a practice of sinning, for God's Son holds them securely, and the evil one cannot touch them. – 1 John 5:16-18 NLT
What has been your experience with praying for your ex-husband? Are you able to pray without rumination or do you agree with me?
May God bless your healing journey,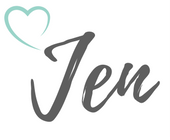 Comment Policy: I reserve the right to delete hurtful, abusive (the need for power and control), or nasty comments. I allow comments of differing opinions but I do not allow abusive statements towards other commenters or myself.