I get this question quite often. How can I get started blogging? Or can you help me? Will you mentor me? So I've created a page to answer that question.
First, let me explain. I have been blogging since late 2010 but really didn't get started doing it on a regular basis until July 2011. Even with all that experience and practice under my belt, plus a degree in business management (my main degree is ORM, with minors in psychology and Bible studies), I still would not say I'm an expert by any means.
I'm mainly self-taught by experience and lots of trial and error. And really, to God be the glory because it has only been Him who has brought me to where I am… and kept me here. This has been totally God led; His purpose for my life. And He keeps reminding me of that fact, year after year. I've told him I'd just get a "normal job" like everyone else. But even when I've tried that route, He's closed those doors every single time.
Also, I'm not afraid to seek help from other experts in blogging for business, marketing, and copywriting. There are tons out there, you just have to look (I have a couple of suggestions below). That's how I've made it work over the last several years and how I would suggest others do it as well.
Side note: This page contains affiliate links. I receive a very small percentage of any sale if you purchase from a link. This is how I keep this website going. CLICK to learn more.
How to get started blogging.
Back ten years ago or so, Google's platform Blogger was popular. Several years after I started there I moved to self-hosting on WordPress.org which takes your blog from a hobby to a business.
For that, I had to hire a hosting company that also did the work to transfer everything over. Companies like NameCheap, Blue Host, and Siteground all help to host your website.
Before you sign up for those services, you need to purchase your domain name. I suggest NameCheap… for a frugal way to get started (only $8.88 for your first year).
Then your website needs a theme – both a framework and a theme. I prefer the Genesis Framework (the behind-the-scenes structure). And I currently use Restored 316 Designs for my theme (what you see on my blog). They have lots of beautiful choices, that are easy to install, and great customer service if you need help or run into a problem.
Next, you need a service to collect emails. They are the most important thing for a growing business. I use and love MailChimp to send out all of my emails. They are affordable and very easy to use. Great for beginners and even experts.
You can also use a service like MailMunch to help you collect emails.
A couple of years ago I switched to ActiveCampaign after being with MC for over 5 years. I love AC so much more than MC! I love all the automation and sequences. It's like a corporate email service provider at MC prices. If you need FREE go with MC. Once you're ready to expand, move on over to ActiveCampaign.
I use Thrive Architect for landing pages and lead generation (my doormat, after content, and sidebar signup forms) – unless I use my theme for pages from Restored316. But you still need a service like ActiveCampaign to send out emails.
When I run into technical blog problems, with coding or my design, I hire the wonderful Gretchen Louise to fix the behind the scenes coding. She's the best in my opinion! Tell her I sent you!
Lastly, I use the free photo sharing websites (in the public domain) and in the beginning, I used PicMonkey to help me create graphics for my website. A couple of years ago I moved to use only Canva for Work (a paid service but they have a free service as well) to help me keep everything "on brand."
How to make money blogging.
As you can see from above, it cost money to get started in the blogging business. But you have to spend money to make money. Any multi-level-marketing company (shakes, patches, supplements, oils, etc.) expects you to pay (invest) to get started. Blogging is the same in some ways. Think of it as an investment that you need to work hard at, sowing many seeds, to see it grow and flourish.
You often have to invest lots of your time and some of your money (you can do things frugally as I shared above) before you see any income.
Income through blogging often comes in from many different sources. No one income source allows a full-time blogger the freedom to quit looking for other income sources. Sometimes certain sources can dry up as none are guaranteed income like a full-time job.
At first, it's definitely a small trickle here and there from any source.
Here are some ways to bring in a few cents to a few dollars every day.
Ads on your website
Selling ad space on your website (to companies directing instead of using a service for ads)
Affiliate links from other companies (links to resources to help your reader) – like shared above
Products or services in an online store (the craft or expertise you sell)
Writing books (eBooks for your store or other online retailers – like Amazon or Draft2Digital)
Freelancing as an expert on other websites or blogs
Sponsored posts (a company pays you to write a post)
There are other ways, but these are sources I've used in the past or still use today.
Also, learning about marketing was the foundation for the success I've recently seen through my blog. I took an online class to learn more.
I learned how to establish a business model, began branding myself, and marketing my business for those who need help in healing after divorce. It's a ministry that also needs business management and marketing.
But if marketing is not yet your thing, then the best blog advice for beginners can be found at BecomeABlogger.com and Amy Lynn Andrews. 🙂
Also, here are some books with great advice:
The last piece of advice that will really help you to grow (all businesses need to be growing)… find your "area of expertise" and just keep sowing the seeds. Do NOT copy me or anyone else, just share your story and what makes you an expert. It takes time. But it's worth it!
I really hope this was helpful for you!!
Although I do offer coaching and mentoring services, please understand this does not include blogging. My time is limited so I'd rather keep it on the ministry God has for me and nothing else – stay in my own lane. I only mentor Christian women through their divorce healing; that's where I'm an expert. So I'll leave the blogging advice to those experts I've mentioned above.
May God bless your journey,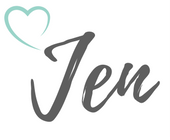 Note: The comments are closed for this post because all further questions should be directed to the experts I mentioned above.