It's not conceited or prideful at all to say, that I (a woman) deserve to be treated better. For a long time, I bought into the lie that I didn't. But also, I was being told that I was being treated well (meaning I drove a new car, had a home, and other material possessions that showed "love") and that I was being selfish for asking for or even hinting that I was being treated poorly.
When a woman is in an abusive relationship, especially a covenant marriage – between what everyone thinks are two professing Christians – she starts to hold tightly to the good times (the honeymoon period – often only in the beginning of the marriage).
She hears this advice from her pastor and/or Christian counselor when she shares her concerns, about a tumultuous marriage and/or affairs.
"Love more"
"Sacrifice more"
"Forgive more"
"Give more"
"Lead by example"
"Say less"
"Expect less"
"Give, give, give…"
"And don't expect anything… not even repentance… in return!"
And she believes with "more" that he'll get back to the "charming" guy she married. He'll love her and he'll know how to treat her well.
What does she deserve?
In a healthy relationship, all those things usually do work.
But in an unhealthy relationship, controlled by extreme selfishness and a strong sense of entitlement, this advice does NOT work. It only makes things worse. And she can't just leave.
Leaving any marriage, with or without children, with or without abuse, is not always black and white. It's not merely a "stay or leave" decision. There is so much more than that to think about. There are a lot more decisions that hold any couple together. And if he's controlling her…. emotionally and/or financially… threatening to take her kids from her… the decision to leave comes with some BIG consequences.
One of the reasons she stays is because she doesn't believe she is worthy of anything better. A lot of times her husband has told her this. Or at least blames her and manipulates her to believe that she deserves how she is being treated — hence any other man will treat her the same way. She is probably blamed for much of the arguments. Blamed for his anger. Compound that with the pastor or counselor's words for HER to "do more" or "try harder"…. she then believes that all of the problems must be her fault and the responsibility to fix all of it solely rides on her shoulders. No one is telling her… this is NOT your fault!
Abuse is really the problem here. (And it's not our job to cover for it.)
And it didn't get to this place overnight.
Here's the thing. Deep down — locked in tight — she knows that a man intimidating her while getting in her face is wrong. She knows his uncontrollable anger is wrong. She knows that his name-calling and threats to divorce her is wrong… and is power and control.
She knows his threats to take her children, to leave her homeless, to never give her a dime of "his" money, to take everything are grossly wrong. She knows he uses his words to manipulate her (although sometimes it takes others pointing it out to fully understand it) is wrong. She knows when he stands in her way to get away from him, seeking a break from the rage and yelling, is wrong. She knows when he breaks only things that belong to her and/or punches walls, it's wrong.
She realizes the emotional roller coaster that she is on (the abuse cycle — the honeymoon, tension building, incident, apology/promises, and then honeymoon again — it goes round and round) makes her feel crazy. She feels the lack of empathy that she receives. She knows that she is treated with cruelty. And she knows it's all wrong.
And he knows it's wrong too!
If not, he would never apologize or make promises to stop his behaviors. He would never lie about it. Never cover it up. He would stop blaming her for how she is feeling.
Knowing better!
It wasn't until I saw other relationships, healthy relationships, with wives being treated with care, concern, respect, and honor, that I realized that I deserved to be treated better. I deserved to be treated like that. Like an equal. All I ever wanted was to be given the same amount of love and respect that I was giving.
I stopped seeing my (now ex) husband as the prince that I thought he was. The charm turned into harm when the mask slipped. The truth was revealed and I knew it wasn't all my fault.
I wasn't "crazy" or "too emotional" as I was being called. (This article helped me to accept that.)
I wasn't expecting anything that any normal healthy person would be expecting from any relationship, let alone a lifelong marriage. (Another man spoke that truth to me. He called it "integrity" and "equality".) I was being manipulated to believe that I was at fault for all of these things and that I didn't deserve to be treated better.
It was when emotionally healthy men (friends, life coaches, writers, pastors – not romantic partners) undid the damage that had been done to me… by telling me how precious I was, what a gift I was, a delicate flower while never expecting anything in return (not treating me like an object)… that's when I started to really believe…..
Yes, I deserve better!
You do too!
Are you learning new things after divorce?
Walking with you on this divorce healing journey,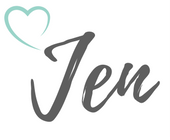 Book Recommendations: