I know things are hard.
Really, really hard!
Being a single parent is tough.
Living as "divorced" is not always fun.
And I know it hurts right now.
Sometimes it's their words… sometimes their actions.
Things not only seem… but they are… downright unfair.
I know you want this to be easy… but it's not.
It feels like you're being punished.
Like you've done something wrong. Something to deserve all of this struggle. All of this pain… and guilt… and…
Tough. Tough. Tough!
That's what it is.
You don't want to have to work two or three jobs… or all of those hours…
Do all the cleaning. Alone. Cooking. Alone. Sleeping…
And…
You don't want to have to put your kids in daycare or send them to school after homeschooling.
You don't want to worry about how you'll pay rent…
But…
Now you're wondering how you'll get your vehicle fixed. You need new tires. A new battery.
How you'll buy new shoes and clothes… the kids are growing so fast.
Wanting and needing so much. And you've already heard his sob story about how he's struggling.
He tells the kids too.
But the kids want to eat out… like with Dad.
And they want to do fun things… like with Dad.
And you're always grumpy and handing out the consequences. Not like dad.
"Why can't you be more like dad??" 🙁
No one tells them that you're doing the best that you can… with what you've been given.
No one says "thank you" for all that you've done… and continue to do.
Are you sure I'm not being punished?
No seriously?
This has to be some kind of joke.
But no one is laughing.
Their dad says I'm mean. And controlling. And the children are welcome to come live with him.
He has all the nice things. A new house. A new car. A new love. Life looks so easy for him.
And here we are… fighting this two-person battle… all alone.
It's seriously not fair.
Not even for a second.
When is my turn? You ask.
When do the blessings start pouring in so that I don't have to work so hard?


Am I being punished?
Having to check one into the psych ward… and then she decides to go live with your ex.
When she thinks the divorce is your fault… and blames you just the same.
Her teenage attitude. He's never content.
I know you want your kids to be okay… but they're not.
You see it with your own eyes. In their out of control behavior.
In their moods. The OCD. The ADHD. And worse.
And… you feel it in your heart.
Your heart breaks.
I know. I know!
Mine too. I'm right there with you.
It hurts. I cry. I get down on my knees.
Why God?
Why?
I wish I had the answers.
I don't.
I don't know why so many have to struggle, while others seem to pass right through unscathed.
I don't know why this life is so hard.
Or why we were picked to go through this.
Or when it will end… or get better. Or when our blessings will come. If ever.
But faith…
Faith shows the reality of what we hope for; it is the evidence of things we cannot see. All these people died still believing what God had promised them. They did not receive what was promised, but they saw it all from a distance and welcomed it. They agreed that they were foreigners and nomads here on earth. Obviously people who say such things are looking forward to a country they can call their own. If they had longed for the country they came from, they could have gone back. But they were looking for a better place, a heavenly homeland. That is why God is not ashamed to be called their God, for He has prepared a city for them. All these people earned a good reputation because of their faith, yet none of them received all that God had promised. – Hebrews 11:1; 13-16; 39 NLT (Continued…)
I don't know if we'll ever see all the promises fulfilled here on Earth. But I have faith that one day… God has promised us a better place… our heavenly homeland. And we'll be there… if we keep the faith.
We can trust Him.
Even when it's hard.
I promise you… you're NOT being punished!!
You're not being punished because I'm not being punished. Neither of us is being punished because God's keeps His promises!
Do you feel like you're being punished? Would you tell someone else they were being punished or would you encourage them that they will get through this just like you did?
God bless your healing journey,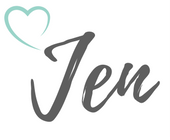 Book Recommendations: