The day I got married, I did not love myself. I thought I did, but I was just in love with the idea of being loved… while loving someone else, more than I loved myself. I assumed that was how it was supposed to be. Caught by the trap of not seeing that love bombing, because it's so intense, is not the same as real love.
Thankfully, I'm much older… and a little wiser!
Through my healing, I've learned to have compassion for myself. I can forgive myself for not knowing then what I know now. While also taking responsibility for the path that my life is on… no longer blaming the world or the people in it. I may not be to blame for the damage, but it is my responsibility to fix my own life, stay on God's path, and learn what real love is.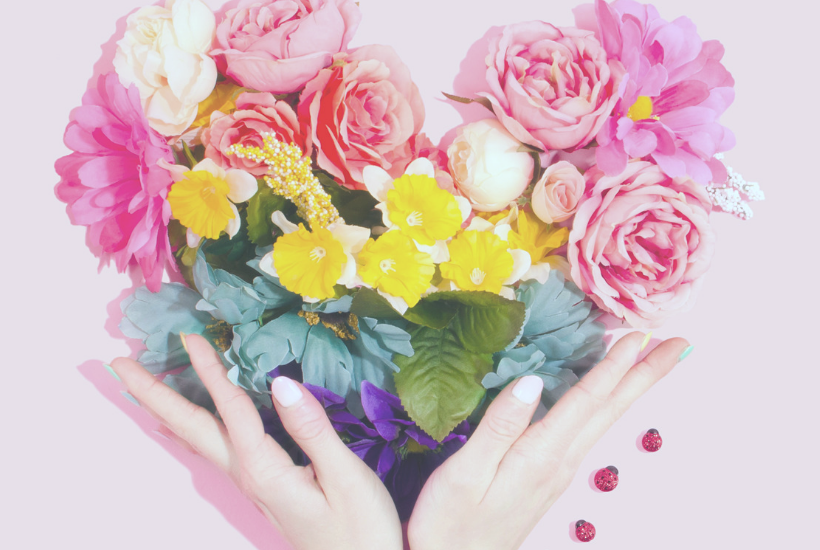 When you need someone to love you.
Because of my own toxic upbringing, I was looking for love and couldn't wait to be married. Coupled with the fact that my standards were extremely low left me vulnerable. And once I became a Christian, after having two children, I thought getting married would redeem me, my past sins, and any baggage that I carried. Because of all of this, I didn't think I deserved anything better.
Obviously, I am no longer that trusting or naive. I no longer see having a husband or man in my life as pivotal to my healing, my worth, or redemption. I know choosing singleness is what is/was best for me and my healing, for a season or two or many.
That's why it's so important to go beyond "self-care" to self-love. Without it we'll believe the lies of the enemy, we'll fight with people for our worth, we'll think we're unlovable if no one on earth loves us, and we'll believe that someone besides God can heal (only God can truly heal) our broken heart. And no one can redeem us but Jesus.
No one can redeem the life of another or give to God a ransom for them. – Psalm 49:7-8 NIV
What does self-love look like?
Accepting yourself, flaws, and all.
I might be a work in progress but everyday, I get a little bit wiser, a little bit better, a little bit stronger. – Unknown
When you accept yourself, in your current condition, you longer live in a place of self-loathing. You're on a healing journey… this is not your destination. You free yourself from the underlining dialog that you're just "not good enough." And you open yourself up to accepting grace and mercy for what has happened before this day.
When we learn that no one is perfect and perfection is only a myth, we no longer have unrealistic high expectations of ourselves. Acceptance comes easier and compassion is the norm. This leaves tons of room for your authentic self to shine through the masks that we try to wear when we want to please others.
Not changing yourself to please someone else.
Obviously, I'm not trying to win the approval of people, but of God. If pleasing people were my goal, I would not be Christ's servant. – Galatians 1:10 NLT
When you're 100% authentic, you're not looking to gain approval or get someone to accept you (or someone that you're not). You're not looking to be like someone else or be liked by anyone because you know you are good and acceptable. Those who do not like you or accept you for who you are don't deserve you in their life.
That seems very hard for those who've always lived as a people-pleaser (been there!). And it seems to be mean or possibly abusive to those who've known the other version of you. But becoming a strong woman, with higher standards, protects you from further harm from people who really didn't care about you in the first place.
Not blaming others for where your life is.
As I shared last week, I didn't feel cared for most of my life, but that is no excuse for my lack of learning to love myself. It can seem easy to blame my upbringing, family, and friends, but honestly, the responsibility rests on my shoulders to learn from my own mistakes. Instead of learning, I stayed busy "dating", seeking validation from others, trying to be perfect, helping fix others, and thought a (human) man would redeem my story and make everything right in my world.
What a mess that turned out to be!
Is self-love selfish?
Self-love and selfishness are not the same things. Actually, I was more selfish when I was a people-pleaser, needing to be liked than I am now as someone who has fully accepted authenticity. Selfishness is wanting to control other people so that they fill a void that you have in your life.
Self-love is the opposite! Being able to love yourself so that you're not controlled by other people, their actions, their words, and their love or lack thereof for you. It means having faith and accepting the love of the Father to heal those wounds.
Self-love means I want to take responsibility for creating a thriving life after divorce.
Not apologizing for being human.
I think I've shared this before, but for this, it warrants repeating. An important step in my healing was when I learned to stop apologizing for being in someone's way or when I felt I was walking on eggshells, or just for breathing.
I used to walk around the grocery store noticing I apologized a lot when an aggressive person seemed to cut in front of me, stand in front of me, or when I was taking too long to find something. I would just move out of their way and say, "I'm sorry!" This left me feeling like I was not worthy of the space at the store. And frustrated that people were so mean.
But, honestly, I was probably the only one with the problem. Maybe people were mean but maybe they just wanted to get their groceries and get home too. I allowed myself to be pushed around which made me angry in the end. Then I decided to stop and remind myself that I'm just as entitled to be there, be shopping, be on the road and take my time as anyone else… if that's what I need.
I'm now less frustrated knowing that I can stop my own dysfunction and accept my place on this planet.
Or I just order my groceries and pick them up… so I don't have to deal with other humans. 😉
I love myself in that way too, accepting my human side that doesn't want to interact at all with another human.
No longer trying to fix other people.
In my healing, I've realized I can't force anyone to heal themselves – I can only work on myself. It hurts me to invest so much of my energy and resources trying to heal someone who hasn't accepted healing or doesn't want it for him or herself.
I have created space for the healing of certain relationships, but I can't force them to drink the healing water or see the need for emotional health. They have to want it and need it in their own lives for themselves, without blaming others for their lack of healing.
Detachment doesn't mean not caring. It's taking care of yourself and letting others take responsibility for their own actions without trying to save or punish them. – Unknown (Source)
When we love ourselves we see the value in healing while we hope and pray that others find this same healing as well. We no longer invest more in someone else's healing than they invest in themselves (sometimes that's called enabling or codependency). But until anyone else is ready to find healing, we focus on our own self-improvement journey while continuing to self-love, heal, and practice being emotionally healthy.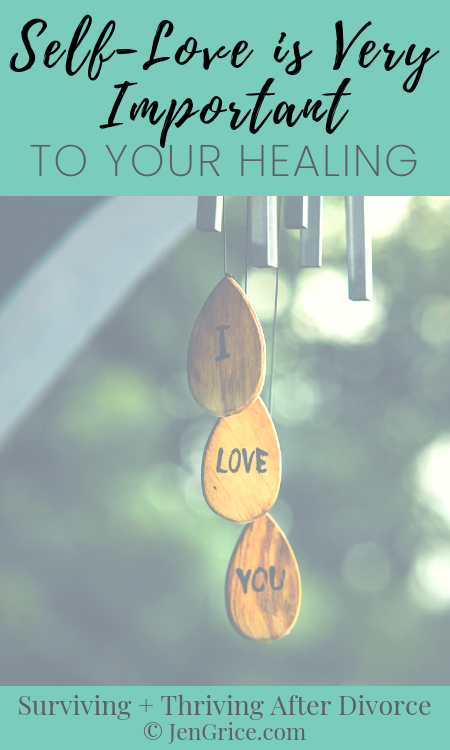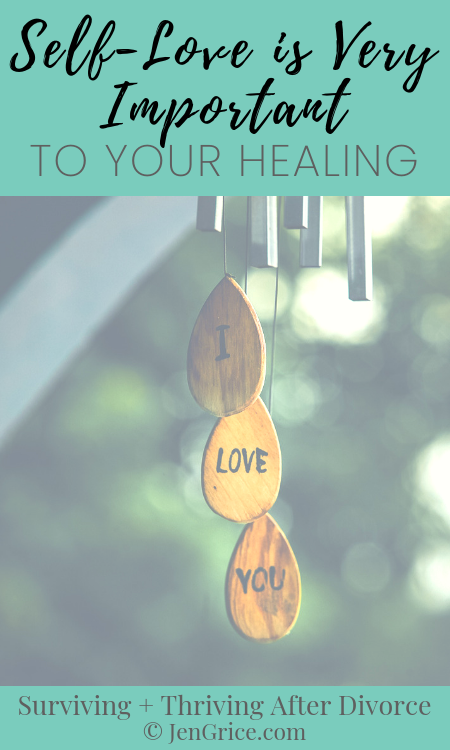 Are you working on self-acceptance and self-love? Please share with the rest of the community what you've learned from this healing journey.
May God bless your journey,