Just that title alone can cause tears to come to the eyes of many women who know this pain, well. For the last several years, as I've written more about the estrangement that I've experienced, I hear tons of stories from women (and men) who have children and grandchildren that have been turned against them for no good reason. Many are even blocked by their own children.
Not because they live too far away. No, a very charming and convincing manipulator (usually a narcissist) has successfully been able to convince people that this parent, who loves their children and grandchildren very much, is toxic and/or a narcissist. Most times these now healthy parents have seen the truth about the narcissist and have boundaries in their lives.
When a toxic person can no longer control you, they will try to control how other people see you. – Unknown
Many times because of the work the narcissist had done during the marriage, he is able to successfully control the dialog of the victim after divorce. I've seen this first hand and have heard from far too many women to count, that this is exactly what they've experienced.
How is one person able to do this?
We always see things much more clear once we're out of the relationship. But while in the dysfunction, red flags are often disguised as "marriage problems" or we women are blamed as being too emotional or irrational when they speak about the very issues that cause us to feel crazy. As I talked about in another blog post, loving a narcissist hurts you because it really does!
Narcissists are able to gaslight anyone to believe his lies unless you're highly trained in seeing through lies from a narcissistic abuser – which most of us become by the end of our marriage. They're often able to convince their wife's family and friends of "her craziness" and "need for control," when really, she's just starting to notice the cracks in his story. Sometimes, she finds out rather quickly to just go along with his narrative for her own safety and sanity. Then, because she's not defending herself, they believe the lies.
I'm sure he is able to brainwash and separate you from your friends and family, your support system, started while you were dating. You and he just couldn't live without each other – wanting to spend so much time together. It became you and him against the world.
At some point, things turn in the opposite direction. You're tired of the roller coaster or keeping all the truth hidden from the outside world. And once you're no longer believing the lies or pretending everything is fine, when it's not, you've now become enemy number one. The war has been waged against you. He will turn everyone against you so that you will be all alone!
The Smear Campaign
The top question I get is, how do I defend myself from all the lies and smear campaign?
It can start soon after the wedding or a short-time before the divorce but either way, it happened. His lies are purposeful and directly about you and your character. Sometimes believable lies because of the portions of truth mixed in. The flaws that all people have. Or your insecurities. Not only does he make sure everyone knows these lies, he actually runs to them first to direct their view before you're able to.
Where there is a smear campaign, you trying to defend yourself and speak the truth already looks like lies. Everyone already believes that you do nothing but speak badly about this nice and charming guy, who's done nothing wrong. It must all be you. That's what he wants them to believe.
I've spoken to ladies that had husbands who were able to turn her own mother, father, sisters, brothers, cousins, and even her own children against her. He convinced all those people that she was to blame for the breakdown of the marriage and even his actions during the marriage. I know how frustrating that can be.
Children are the pawns!
When there are children involved the narcissist uses the children to get back at the other parent. He's able to brainwash them in the same way and turn them against their own mother. Again, he has an "us against her" attitude – the same tactic he used to get you ensnared with him. The narcissists think in black and white – people are either all good or all bad. Mothers are not humans with good and bad qualities, they are just bad for not being his personal doormat or going along with his narrative.
Many times narcissists are really skilled at the game of chess. They use people like players on the chessboard. I have no idea how to play chess, otherwise, I could explain more, but all the narcissists from my past did know how to play and loved the game. That right there should have told me something.
"It's us against her!"
Narcissists and borderlines (meaning people with a borderline personality disorder – BPD) are really good at playing the victim and getting people to believe that they were abused by their victims. I can still remember when my grandmother died and other family members were calling me asking why I didn't come to the funeral. They had talked to my mother! I knew the story she was telling them just by the messages they left. I was the bad guy and she was the victim. Hashtag #StoryOfMyLife.
This is what they do. Other family members and even children believe the lies that everything is your fault. You are the one causing problems. You are the one not being a good parent – they could do better. And you are the one with revenge on your heart… when you're just trying to gain your life back and raise your children. What they're doing is projecting their evil heart onto you… and because no one is asking your side of the story… they believe him.
This is how he's able to get allies for his war. You are the enemy that needs to be destroyed. His mission is still to abuse you or hurt you for whatever perceived slight he's holding on to. After divorce, the only connections are kids or other shared property. I see it all the time talking to coaching clients. Even in cases without kids involved, the narcissist drags it out in court or doesn't do what he's supposed to do after the divorce, just to keep hurting you.
He says that I'm the narcissist!
I get this question too. Emails from women who believe they were married to a narcissist. But the narcissist was able to turn the children, the church and even her own family against her, by calling her the narcissist and abuser.
What's the truth? Do you lie, cheat, and try to manipulate people to gain something for yourself? Are you selfish and feel entitled to everything you want, often willing to take it from other people? Maybe even leaving them with nothing? Do you have an outer image of perfection that you're always trying to convince people is true about you while also protecting your very low self-esteem and self-image? Do you cover over the truth in order to hide the authentic you?
Are you only interested in superficial relationships in order to protect the truly authentic version of yourself? My guess is, probably not! I know for me, I don't want fake or superficial relationships especially with those closest to me. I want deeper intimacy even with friends.
I spent an entire year just focused on being a more authentic version of myself. I wouldn't say I've arrived at that completely, I'm always a work in process, but I don't shy away from sharing the honest truth about what I think and what I feel on the inside – that's how I'm able to be more vulnerable here on my blog. I have nothing to hide or protect – beyond being hurt by toxic people again.
Narcissists do all these things and more. And they don't worry about who they hurt while doing so!
The Truth Always Comes Out!
As hard as it is to allow people to believe lies about you, it's best to let things play out rather than try to defend yourself especially with people who don't want to hear or accept the truth. Or with those who've already made up their mind about the entire situation based upon what your soon-to-be-ex or ex-husband has said about you and the situation.
Here's how I see it. Narcissists use people like all those disposable plastic water bottles people throw away every single day. They drink the water (take what they need) and then discard (throw the empty bottle in the trash – it's useless). They use people and lie to them. They don't love anyone because they don't love themselves. The truth always comes out as people start paying attention. But only when they need to or want to for their lives to be emotionally healthy.
Some people (our family or children) just stay in dysfunctional relationships – even if that includes manipulative tactics, gossip, and all kinds of unnecessary stress. They get something (most times money) out of staying connected to these toxic people. The narcissist wants to be the hero and they want his money. Win-win for both.
But not for the rest of us who really want authentic, honest relationships with people who love others as much as they love themselves.
Self-Coaching Tip:
Your character will speak for itself! I just stay away from people who try to destroy that which can't be destroyed and let them live their unhappy lives. I don't have to defend my character.
Getting emotionally healthy and learning how to assertively speak my boundaries was the best decision I've made for my life. I don't ever plan to go back to trying to prove myself to people again. I just have to keep reminding myself of those facts (which is self-coaching).
Do you have a story to share about how you experienced a smear campaign by a toxic person or you were the family scapegoat, where the blame was thrown on you when it was not your fault? Real name not required.
May God bless your healing journey while you wait for the truth to come out,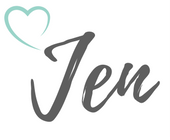 Related Posts: