There is a lot of misinformation about forgiveness being spread around, especially in Christian circles that can hurt women who've been through an unwanted divorce. It's very easy to take one or two verses from the Bible and throw them in someone's face, saying they're unforgiving.
"Forgive, just as God has forgiven you!" That would be easy if we were perfect like Jesus.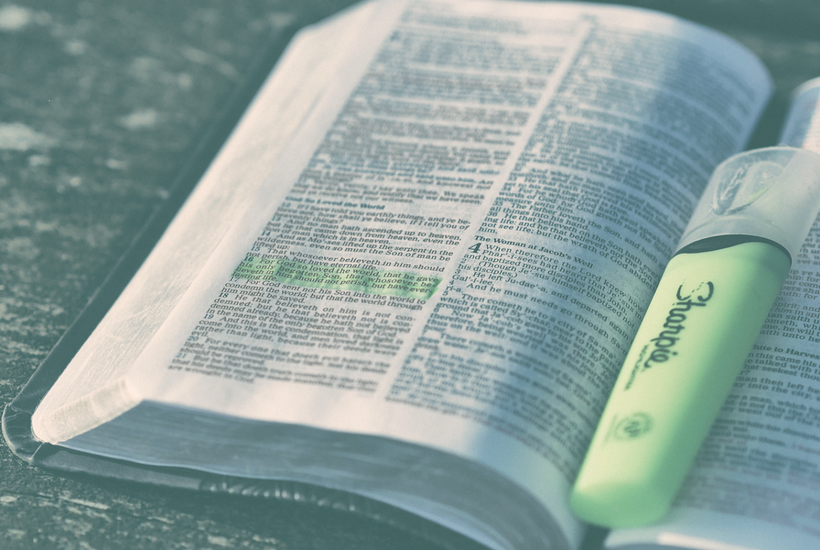 We often believe that forgiveness should be instantaneous after someone says, "I'm sorry!" But when we try to do it, we experience the difficulty of that. This leads to frustration, as that's not how the process of forgiveness works. We've believed the lies instead of letting the Truth set us free.
It was through my time and space, away from those I needed to forgive, that I have been able to forgive and let that heavyweight go. This cleared out my heart and allowed for peace to move in.
Today, we're making sure we get the misconceptions out of the way so that we can know what forgiveness really looks like.
Forgiveness is not acceptance.
It was often thrown up in my face that I was unforgiving because I refused to put up with the repetitive sin in my marriage. I asked my husband to leave our home a couple times because of his choices and refusal to repent. I was then accused of forsaking him when the adultery became serial, and hurtful words and actions kept happening. And in the same breath, I was "crazy" to think anything sinful or abusive was even happening. He wasn't cheating at all, he said, she was (or they were) just a friend.
Forgiveness doesn't allow things to continue. Forgiveness means they've stopped – either because the person actually repented or we separated from this person. It's so much easier to forgive after repentance but it still does not mean acceptance of that sin.
Dear brothers and sisters, if another believer is overcome by some sin, you who are godly should gently and humbly help that person back onto the right path. And be careful not to fall into the same temptation yourself. – Galatians 6:1 NLT
Forgiveness is not reconciliation or trust.
Dr. Henry Cloud said it perfectly when he said,
Forgiveness has to do with the past. Forgiveness is not holding something someone has done against you. It is letting it go. It only takes one to offer forgiveness.

Reconciliation has to do with the present. It occurs when the other person apologizes and accepts forgiveness. It takes two to reconcile.

Trust has to do with the future. It deals with both what you will risk happening again and what you will open yourself up to. A person must show through his actions that he is trustworthy before you trust him again. (Source)
[socialrocket-tweet quote="Forgiveness has to do with the past. Reconciliation is about the present. And trust is the future. – Dr. Henry Cloud" tweet="Forgiveness has to do with the past. Reconciliation is about the present. And trust is the future. – Dr. Henry Cloud"]
Forgiveness is not repentance.
Forgiveness and repentance are totally different things. Repentance comes first then comes forgiveness. But you also may have to forgive someone who is not sorry for what they've done. You don't forgive to lighten that person's load of guilt or repentance. You forgive to lighten your own load.
[Jesus said:] "If another believer sins, rebuke that person; then if there is repentance, forgive." – Luke 17:3 NLT
You're not saying, "I forgive you because you said you were sorry and showed me that you've changed." Instead, your forgiveness says, "This is way bigger than me but not bigger than my God."
Repentance is a total change in behavior and attitude about the sin. It's a heart change that is heartbroken over one's choices and behaviors. Repentance is not just words that are said. If a person has not repented to you, they've not repented to God. You'll know they've repented when they're willing to take whatever consequences they deserve, whatever anger that you have for him, and sets out to prove that he has changed – not to get something but to be a repentant person before God.
Let there be tears for what you have done. Let there be sorrow and deep grief. Let there be sadness instead of laughter, and gloom instead of joy. – James 4:9 NLT


Forgiveness does not excuse the behavior.
Forgiveness is not justification. It's not a pardon or even legal leniency. Justice is proper punishment for the sin or crimes. You can forgive someone and still send them to jail for their crimes.
Often an abuser/adulterer will believe that once he apologizes and pretends to be repentant that he will be free from any consequences of his choices. Someone who is truly repentant will understand that his sin comes with consequences, not only from God but from the laws of the land.
I received a couple comments from my article on not dating while still married and how in some states adultery is a crime (in my state it's a felony – punishable with up to 4 years in prison and $5K in fines). The commenters were saying that even if someone is still legally married, the marriage vows were broken in God's eyes and so they were free to date others. To that, I quoted Romans 13 (read entire context).
The authorities are God's servants, sent for your good. But if you are doing wrong, of course you should be afraid, for they have the power to punish you. They are God's servants, sent for the very purpose of punishing those who do what is wrong. – Romans 13:4 NLT
Consequences might be divorce, loss of his family, much less time with his children (adultery is often taken into account in custody battles), and/or criminal charges.
[socialrocket-tweet quote="Forgiveness is not excusing or allowing sin to continue. Forgiveness can and should include consequences." tweet="Forgiveness is not excusing or allowing sin to continue. Forgiveness can and should include consequences."]
Forgiveness is not forgetting.
Only God is able to forget our sins because of the blood of Jesus that washes us clean after wholehearted repentance. Humans are incapable of forgetting and shouldn't in the case of someone with a repeated history of harmful behavior.
We shouldn't trust untrustworthy people. Trust is lost after abuse and adultery. Trying to forget their lies and deception might lead us to be deceived, yet again. That's why it's important to remember what has happened in the past. A good indicator of future behaviors is past behaviors. Sadly most of these characters don't change.
Often an abuser or adulterer will just replace the victim with a new one because the old one is unable to forget while blaming her for her lack of forgiveness, instead of seeing himself as the untrustworthy person that he is.
Forgiveness is not instant healing of wounds.
Forgiveness can be a salve but it's not the Healer.
You can forgive someone and still feel the pain, hurt, or sting of someone's actions years later. You may feel righteous angry for the injustice. You may resent the fact that this person got away with his crimes, still continues these poor choices, flaunts the affair partner in front of your children, and want to see them stopped, but that doesn't mean you haven't forgiven the person. More on this in the rest of the series.
Coming to accept what happened may take way longer than actually letting go of the baggage of unforgiveness. It's a heavy load and God really wants us to release it to Him.
What lies have you heard about forgiveness? Join me in the discussion below.
May God bless your healing journey,