If you've been reading my blog for more than just today for the first time, then you know I end every post with the phrase, "Many days growing and learning in Him." It's not just a nice little sentiment. It has a meaning and a purpose… for you and for me. Interesting is how it has flowed through my metamorphosis from "married homeschool mom blogger" to now "Christian divorce healing blogger."
Every single day… no matter our circumstances we should be learning and growing. Sometimes our circumstances, like the death of our marriage, have caused us so much pain, discomfort, and change… that the only choice is to learn and grow.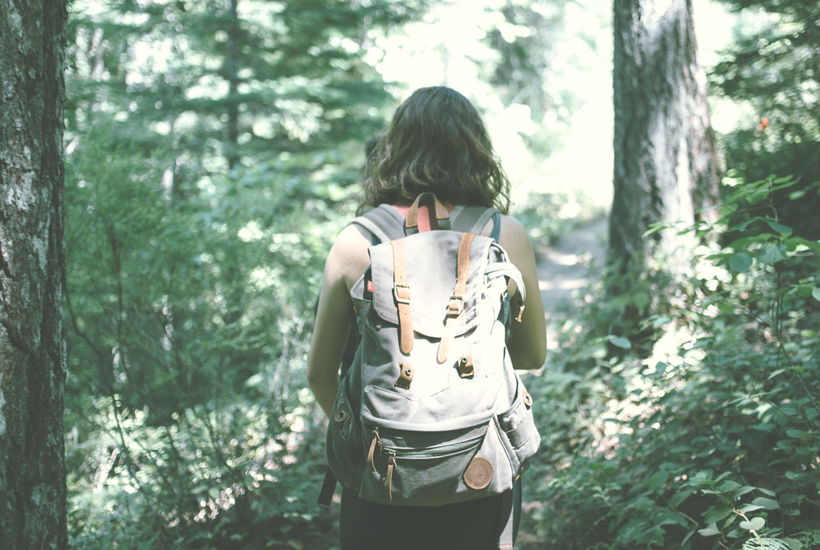 Which path will you choose?
I believe there are two distinct paths after divorce for everyone to choose.
Path one.
Down the first path, the person has decided that divorce happened to me, it is all bad, and they just want to get back to being married again as quickly as possible.
Husband? What husband? I was never married! Let's pretend that person never existed.
That path also includes a lot of resisting the idea of moving forward (in the emotional sense – most times they're already "dating" before the divorce papers are even signed and dated), refusing to heal or learn any lessons. They just want to pretend it never happened and skip to happy, happy land. The problem with that path… it never leads to "happy land." Not really! It's more like a dead end. Most times with a fake looking happy ending. Maybe even a trap set up by the enemy to keep them circling the same old sin problem.
Others get stuck and become bitter as they see the unfairness that happened to them as a reason to then go out and hurt other people. The idea of "hurting people, hurt people." (Which you know, I loathe that statement… but I won't go there today.)
Sadly, those who don't want to learn or grow through their divorce, become stuck in their own emotional dysfunction. They tend to repeat the same mistakes and struggle with addictions that feed their dissatisfaction with themselves. That's not healing, not growth, and not embracing anything.
Path two.
Path number two… is learning to heal your heart after divorce.
This is the path where you decide, this divorce didn't happen TO me… it happened FOR ME!!
On this path, you chose to take everything that happened, everything that you've been through, things that you've done wrong, things you've done right, and you get educated and learn from it. You learn and grow emotionally, maturing so much that you don't ever want to repeat the same mistakes again. You understand that nothing is wasted with God… and everything has a purpose, even if it hasn't all worked out, yet.
After you learn everything that you need to learn from your past, you can let go of the hurt and anger – maybe even learning to forgive – create boundaries with those who have shown they cannot be trusted, and then embrace this new chapter of life.
Embracing this season of divorce means that you see it for what it is. Not just an ending. Not a failure. Not a "broken home" or a bad choice. But an exodus from the already broken marriage, and the oppression that holds you back from finding your worth.
Everyone has to choose for themselves to grow and learn through their divorce or just go through it… and maybe even get stuck along the way.
Divorce can be a grave ending or a new beginning, its all in how you view it. You can resist the changes or you can embrace them. The choice is yours.


Growth is not seen. It's experienced, later.
In a few weeks, I will pass the three-year mark as a divorced woman. I don't often even think of myself as a "divorced woman." Instead, I think of myself as a "matured woman"… who has grown through the last 3 plus years?
When I embarked on this new chapter, I knew I wanted to take the path that included growing and learning. But I had no idea what growing looked like. Honestly, I still don't. I haven't watched myself grow… but I can look back now and experience that growth.
It's like looking out and seeing that all of your roses are in bloom. Or looking up from your computer and seeing your teenage son is a hearty 5 foot 7 inches tall (when you're 5'8″-ish yourself 😉 ).
It's a surprise for you. A pleasant surprise, even.
Feeling of… I was there and now I'm here… on this journey. As long as you keep picking that path that includes learning… and growing… and healing, you'll get there too.
Dear brothers and sisters, when troubles of any kind come your way, consider it an opportunity for great joy. For you know that when your faith is tested, your endurance has a chance to grow. So let it grow, for when your endurance is fully developed, you will be perfect and complete, needing nothing. – James 1:2-4 NLT
Through any life circumstance, we can learn something… or we can allow it to stunt our growth.
Embrace your season of divorce… and enjoy the time you have to learn to be yourself again.
Although you may be "surviving" now, look forward to the day that you'll be thriving. There will be tough days, that you are allowed, but keep a brighter future in mind. It will be here before you know it.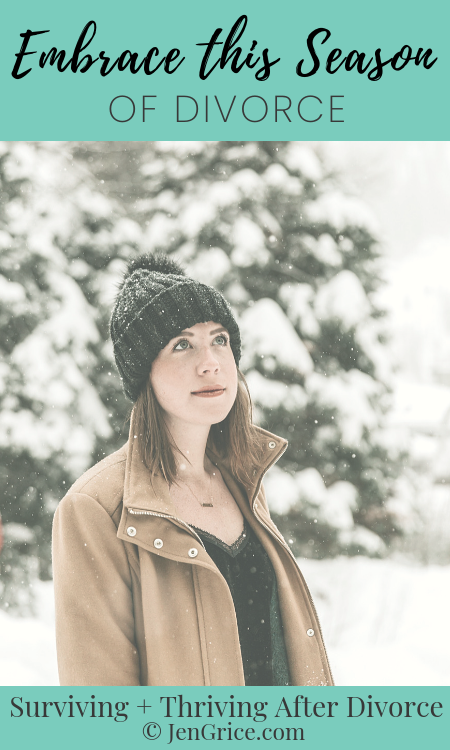 Are you embracing your healing journey? If not, what holds you back.
God bless your healing journey,