Some divorced women have a supportive church family who comes alongside them (victims of abuse and/or divorce because of adultery) during, and especially after divorce, with love, concern, and compassion. I'm very happy for them when I hear ladies say that this is what they're experiencing.
But this is not the norm. And it's not even close to what I've experienced from churches during separation and after my divorce.
A week or so after I received my final divorce papers, I told my Bible study that I was no longer praying for marriage restoration. I had only been attending the small church since after my (now ex-) husband filed for divorce. The church's intercessors prophesied that God was going to restore my marriage, bring him back to God and that we should wait with expectation. So, of course, everyone was praying.
The day everything was finalized, I realized God had other plans besides marital restoration and I started to follow those plans. The same week I shared what I thought was my brighter future, as a divorced woman, two of the church ladies (which included the Pastor's wife) deleted and blocked me as "friends" on Facebook. I couldn't even contact them to see if I had done something wrong. They never brought anything to my attention nor spoke to me again. They just avoided me each time I walked into the church.
I was still processing through my grief, trying to help my children, so I was lost on what to do. I contacted the Pastor to see if I had done anything wrong. But he just played dumb and said he didn't think so. Being at church was hard enough without feeling as though I was being looked at differently, avoided, and then I heard some nasty comments that were made in the group.
It no longer felt like a safe place for me to heal so we stopped going to that church. Still, to this day, these same two ladies have me blocked and I haven't heard from anyone seeking to understand why I stopped coming. I'm left to assume that they believe that because "God hates divorce" they're supposed to hate divorced women too.
No longer accepted as a divorced woman.
Shunning a member of a church for no real reason is a form of spiritual abuse. I'm not talking about after church discipline (or Matthew 18, see below). I'm talking about blatantly ignoring someone without first speaking to them about an issue you may have with that person.
Spiritual abuse has a spectrum, like all abuse, and can be very subtle (like in my case) or very loud and painful as in cases of covering up sexual abuse by church leaders or using scripture to continue the abuse. When the motive behind the action is to physically or emotionally harm another person, that is abuse. When scripture is used to keep someone trapped or to do more harm, that is abuse. I'm sure in most cases we don't think spiritual abuse is abuse, but it very well can be if it harms someone else or leaves long-lasting damage and wounds that take years to heal.
What is the motive behind shunning ("to avoid deliberately and especially habitually") another person after zero attempts to share the problem you have with someone? What about purposeful ignoring, avoiding, and leaving someone out, when they've done nothing wrong or especially if no sin or character issue is present? And then badmouthing someone whose only issue is her new "marital status"… or lack thereof?
Maybe they believe, like many other Christians, that a marriage can be saved with just a little more prayer.


Lack of prayer doesn't cause divorce.
After I made my announcement at the Woman's Bible Study, I felt as though I was looked down upon as if I were accepting defeat or siding with the enemy. I just didn't want to keep holding onto false hope (an emotional roadblock to healing) which made me feel blamed and shamed for my new status.
They didn't know about the years and years I had prayed for my marriage to be a godly one. Even after I realized my marriage was shackled in sin, I still prayed. I prayed even harder, fasting until I was losing weight. I wanted my Lazarus moment. If Jesus can put breathe life back into a person certainly He can bring back a marriage that had already been killed by unrepentant sin. He goes after His one lost sheep, right? He was going to go after my unrepentant husband and bring him home. I spent countless days and nights on my knees, pleading with God for my legacy. I held on to every last bit of hope.
Yet, my marriage was still not saved by God. I believe God chose to release me from that bondage of thinking my prayers could save my marriage so I could reconnect with Him, reclaim my peace and joy, and go on to proclaim redemption after divorce through my books and this divorce healing ministry.
For many of us, our marriage wasn't saved for one reason or another. But it was never because of lack of prayer. Maybe more from lack of true repentance, than anything.
The misuse of Matthew 18.
If another believer sins against you, go privately and point out the offense. If the other person listens and confesses it, you have won that person back. But if you are unsuccessful, take one or two others with you and go back again, so that everything you say may be confirmed by two or three witnesses. If the person still refuses to listen, take your case to the church. Then if he or she won't accept the church's decision, treat that person as a pagan or a corrupt tax collector. – Matthew 18:15-17 NLT
If I had been the assertive person I am today, I would have walked up to those ladies individually and asked them if I had offended them in some way or I would have shared how I was offended by their hurtful actions. This would have given them a chance to respond if they chose to. Then, I could have proceeded to speak to others, then the church about the issue, if I chose to. Maybe then I would feel I had done everything I could do to try to repair the relationship (which I had assumed was close until I was blocked). But I wasn't the strong woman I am today.
And honestly, I don't see a lot of "church people" using Matthew 18 when there is a problem in a relationship. I'm not sure Matthew 18 is used the right way in many churches.
Most times Matthew 18 is used to continue to spiritually abuse a woman into staying in an abusive marriage. Abusive men can go to their church and share how their wife has filed for divorce, and then the church gets involved to bring her back home. Is that what Jesus meant for Matthew 18? I don't believe so.
Both spectrums of spiritual abuse make me very sad. The divorced woman is being shunned for accepting the unwanted divorce after multiple affairs AND the divorcing woman is being shamed and blamed for filing for divorce for seeking a peaceful life away from her abusive (or addicted or adulterous) husband.
My spiritual abuse wounds will take longer to heal than my other wounds. I have yet to find a church where I feel I'm fully accepted as a divorced woman. Might just be a small-town problem, but it's still a problem for many divorced women.
[socialrocket-tweet quote="Being shunned by church family after a divorce, happens. Together we can change this #spiritualabuse" tweet="Being shunned by church family after a divorce, happens. Together we can change this #spiritualabuse"]
Are divorced women accepted in the church these days? Feel free to share your story – accepted or shunned? – in the discussion below.
God bless your healing journey,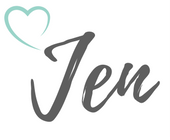 Related Posts: